Picking the right bicycle component is important in building your best bike fit. When it comes to tires, pitting Schwalbe vs Maxxis is a comparison you may need to make. But what does each brand offer?
Maxxis tires are robust and aggressively designed, making them able to perform best on rough tracks, while Schwalbe tires have less rolling resistance, resulting in faster speeds on compact ground and flats. Read on to find out more.
| | |
| --- | --- |
| Maxxis | Schwalbe |
| ❖ Well-known for their downhill and enduro tires, where they fare best | ❖ Generally more suitable for touring and commuting |
| ❖ Features unparalleled grip on rough tracks and terrain | ❖ Performs best on hard or compact ground |
| ❖ Provide a high degree of rolling resistance | ❖ Low rolling resistance for faster speed while retaining sufficient grip |
| ❖ Best performance for muddy tracks | ❖ Best MTB speed on road and gravel |
Maxxis vs Schwalbe Tires for MTBs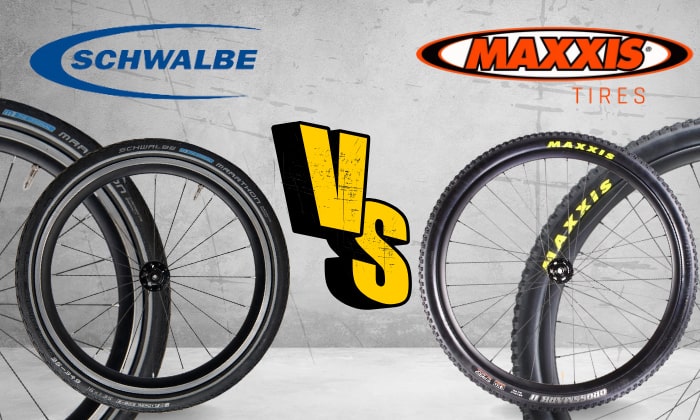 Schwalbe and Maxxis are among the most popular and recognized tire brands in the world; it could be said that you can't go wrong with choosing either. However, it still makes sense to pick the best one. How do we make that choice?
Maxxis tires for MTBs are durable and perform especially well on rough terrain, including downhill courses, but they come with a thicker carcass and are heavier.
Schwalbe tires have less rolling resistance, turn faster, and are lighter, all while being durable across different models.
Still, generalizing what each brand has to offer in this way is not enough to do them justice. Let's take a closer look at each to get a better feel for them.
Brand Overview
1. Schwalbe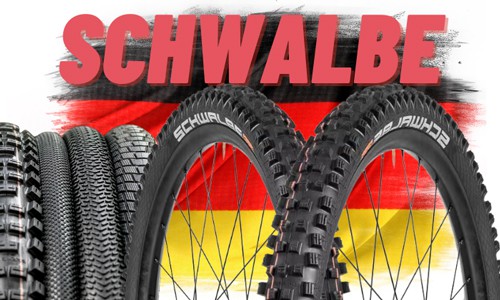 This German manufacturer is known for producing high-quality items throughout their history. They offer an extremely wide variety of tire types, from competitive MTB models to commuter-specific ones.
The Schwalbe Super Trail embodies their all-round excellence, combining puncture resistance and trail-riding performance that outshines the competition. Their tire sizes are a little wider than indicated.
| | |
| --- | --- |
| Pros | Cons |
| ● Most models have a puncture protection belt. | ● Tires lack the necessary grip for sharp corners and steep descents to match Maxxis. |
| ● Generally good traction | |
| ● Their extensive range of products ensures support for various cycling needs. | |
2. Maxxis
Since 1967, Maxxis has produced quality tires with a high degree of durability offered at affordable prices. They also offer a wide selection of models, from highly-specialized tires to all-around models that are fit for most MTB activities.
While Maxxis tire sizes are the standard, they appear larger due to their knobs and beefier sides. They've also developed and incorporated technology that reduces tire weight to address concerns about being too heavy.
The additional bulk serves to reinforce the tire, making it more resilient.
| | |
| --- | --- |
| Pros | Cons |
| ● Has a wide selection of tires, from lightweight models to beefier treads | ● Their high roll resistance results in slower turning tires and lower speeds on flats. |
| ● Offers the best tires for trail and downhill tracks | |
| ● Specific models offer thorough surface reinforcement, including problem areas such as the sidewalls | |
Which is Better?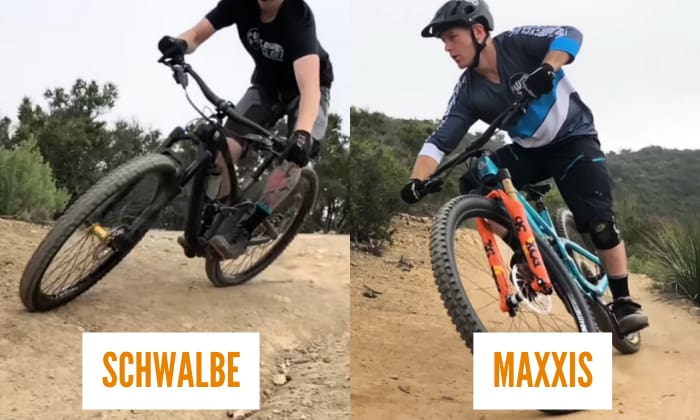 Choosing the best tire brand for mountain biking is difficult because this depends on the type of use you're looking for. Let's examine four key areas where we can see how each fares in general.
1. Durability
Schwalbe tires are developed to suit their specified area of use. They have various technologies, such as the Speedgrip compound for longevity on long-distance trips and the ADDIX Speed compound for high traction but quicker wear.
For downhill tracks, however, Maxxis tires are almost always preferred due to their ability to withstand the roughest riding conditions. Their treads have a robust design that ensures resilience on such tracks.
2. Roll Resistance and Grip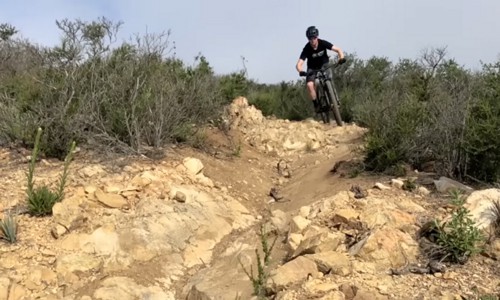 When it comes to rolling resistance, these two brands are on opposite sides of the spectrum, with Schwalbe on the low side and Maxxis on the higher side. Having low rolling resistance means the tires turn faster for better performance but at the expense of grip.
Schwalbe tires perform better on loose, wet terrains than on rocks, where Maxxis excels.
3. Price
When it comes to pricing, Maxxis has a reputation for offering affordable prices, but Schwalbe tire prices do not differ by much. For comparison, Maxxis' Minion DHF has a lower price compared to Schwalbe's Hans Dampf, although costs may differ depending on the store.
Summary: Maxxis and Schwalbe are both excellent MTB tire brands. While this makes it difficult to choose one over the other, we can also consider ourselves lucky, since it's hard to go wrong with either.
However, it won't serve you well to think that one can't compete with the other's forte. In the case of Schwalbe Racing Ralph vs Maxxis Rekon, while the former expectedly edges out the latter, it does not win out by much when it comes to rolling speed or lightweightness.
Conclusion
Now, you know the essential points when comparing Schwalbe vs Maxxis. It's all a matter of preference, and it certainly helps to know that both are reputable and trusted brands offering quality products.
Do you have a preferred brand when it comes to cycling tires? Does brand reputation play a big role in your choice or is every purchase a separate decision entirely? Tell us about your selection process in the comments section below.
Always ride safely.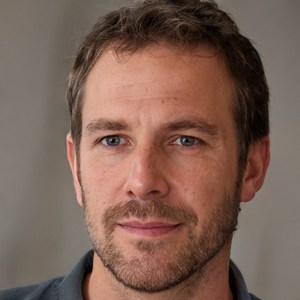 "I ride my bike to work for years, but is that enough? Our carelessness towards our surroundings has taken a toll on the environment. And now, everyone is responsible for changes; even the most minor contribution is counted. With this hope and spirit, I started with my partner to establish Biketoworkday to help more individuals commute to their work sites on their bikes."