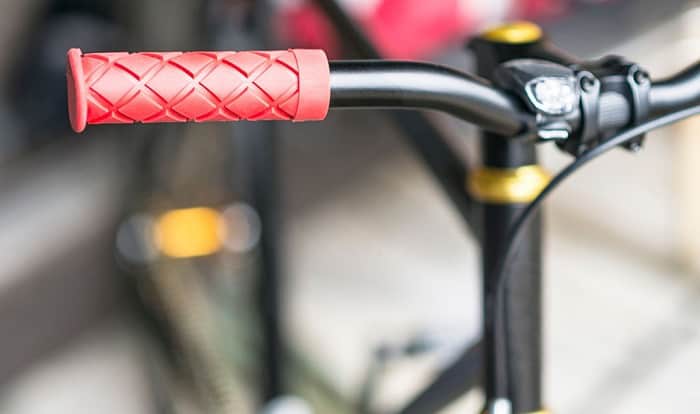 Bike handlebar grips are important for safe and secure cycling. We rely on bike grips most of the time when navigating the road. Every time we turn in a different direction, we use the bike handlebar grip.
Having a loose and sliding bike grip is a major no-no when biking. It can cause serious road accidents where you lose control of the navigation. So, it is important to have them replaced once you notice the grip wearing out.
Hence, we prepared a simple guide about how to remove bike handlebar grips successfully to ensure safety when on the road. This includes the use of WD-40 lubricant, hairspray, compressed air, soap, and water, among others.
For a full guide, continue to read on the entire page below.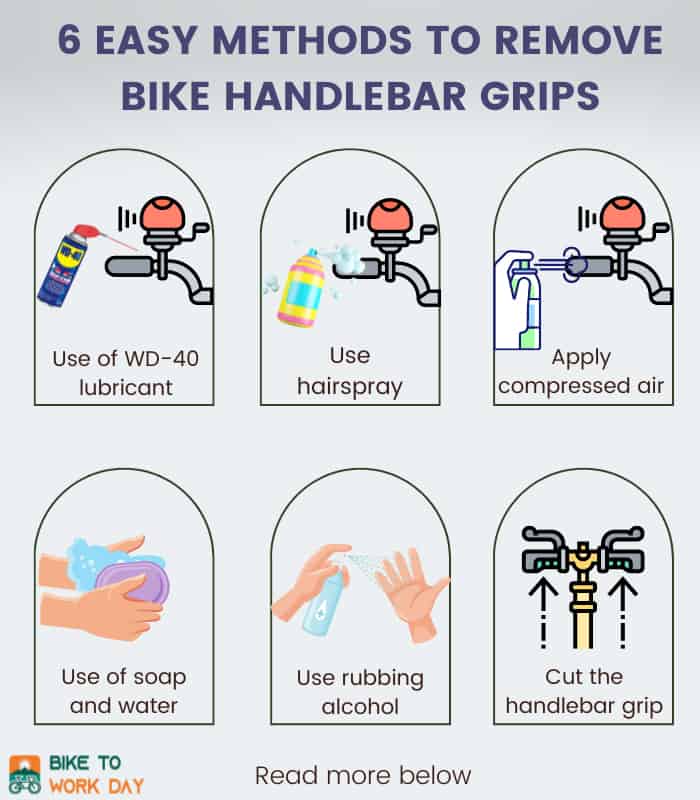 Why are Bike Handlebar Grips Important?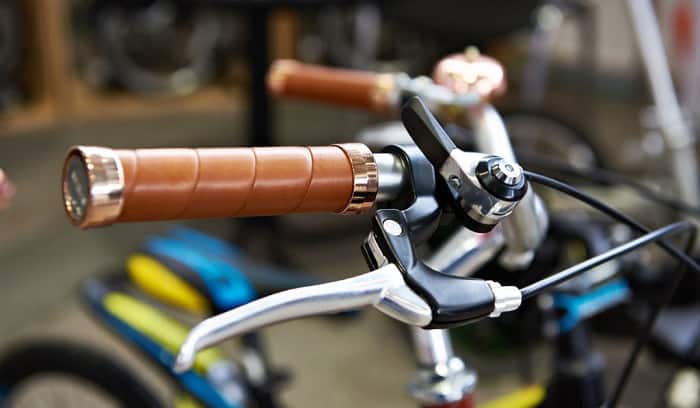 Bike handlebar grips are invented because they offer several benefits. Grips play a huge role in your comfort when biking. It allows you to navigate the road in a convenient manner without worrying about getting a hand sore.
Also, the grip type and position can directly impact your braking control and gear shifting, especially when biking on rough and challenging terrain. For other specific benefits, here are the things we gathered:
Excellent gripping
Of course, bike handlebar grips are introduced to the market for a specific role – gripping. It offers an excellent gripping mechanism when you're cycling the road. Your hands will stay firmly attached to the handlebars without any incident of sliding off.
Even during a heavy downpour, the grips will keep your firm hold on the handlebars despite sweat or rain. Materials like rubber, foam, and leather are used for handlebar grips to allow you to hold onto your bike.
Comfort when riding
We all want to avoid hand sores after biking. The bike handlebar grips can prevent that from happening. They will provide you comfort because of the padding and foam used. Getting the right handlebar grip also minimizes the incidents of having hand cramps.
Road safety
Most of the time road accidents happen unexpectedly. Your handlebar grips play a crucial role to prevent accidents from occurring. The single turn while you lose hold of your bike handlebar can cause one serious injury.
With the use of firm and stable bike handlebar grips, you can lessen the occurrence of related incidents. It will ensure that your hand will not slide right after you turn your wheels and handlebar. You will be free and safer when navigating the road because of the reliable grip you installed.
Improve cycling performance
Selecting a good grip for your bike handlebars can significantly enhance your cycling performance. The comfort and firmness you get from them allow you to have full control of steering and balance when biking.
Old or wrong grips can significantly affect the way you ride. If you install the right grip for your hand size and level of comfort, you can avoid hand fatigue and fully control your ride.
Factors to Consider When Getting the Right Handlebar Grip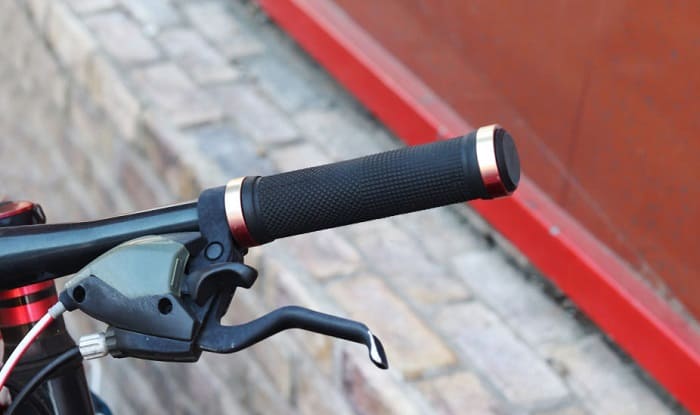 Installing a bike handlebar grip is not enough to give you a safe and comfortable ride. It is also crucial to pick the right grip based on your size and needs. Here are the things you should check in order to get the ideal grip for you.
Material
There are several types of bike grips you can see in the market today. You can have a rubber grip, gel grip, cork, or leather grip depending on the type of material you prefer. The most common you can find is the rubber grip.
Rubber or rubble-like grips can provide you the right level of stickiness and softness. They offer better gripping strength compared to foamed ones. Even without using gloves, you can always rely on rubber grips when biking.
Gel types, on the other hand, are most favorite among bikers because it offers the right firmness and durability without being too sticky.
Sizes
If you are looking for the perfect handlebar grip, assessing the size of your hands is crucial. The grip can come in various sizes suitable for different kinds of bikers. The size can go from 27mm to 35mm. If you have large hands, you should choose grips with large diameters. It is the same with bikers having average or small hands; you should go for grip size with reduced diameters.
If you choose the wrong grip size, you will encounter hand slippage and control issues on the handlebars. The right grip size guarantees safety when on the road.
Weight
Weight also matters when choosing the perfect handlebar grip. Those made from foam material are usually lighter compared to gel and leather ones. If you are the type who keeps things light, you can always choose grips made of foam material.
Removing Bike Handlebar Grips
Now that you are aware of the factors to consider when getting bike handlebar grips and their importance, you are now ready to replace your old tattered ones. Thus, here are the tips you should follow when removing handlebar grips
1. Use of WD-40 lubricant
Most bikers would prefer to use lubricants when removing bike grips. The WD-40 lubricant is the most widely used substance for grip removal. You can squirt an ample amount of lubricant to the grip surface prior to the removal.
You can initially use a flat-headed small screwdriver at the end of the grip for lifting. In this way, you can completely spray the substance inside the rubber grip. After you put the spray substance, spin the grip and check whether it is already slippery. It is an indication that the device already loosened its attachment to the handlebar.
You are now ready to pull the grip off the handlebar. Use rubbing alcohol to clean the surface of the handlebar before installing your new handlebar grip.
2. Use hairspray
The use of hairspray is another way to take off handlebar grips. The same with WD-40 lubricant, you can use a screwdriver to slightly make a hole or lift the rubber from the handlebar.
Then, apply a thin layer of hairspray inside the gap and check whether the substance penetrates through the surface. Eventually, you can take the grip off by twisting and pulling it from the handlebar.
3. Apply compressed air
Another method that you can use is the compressed air method. For this process, you need tire pumps with nozzles for removal. First, it is important to place the nozzle under the grip and put the air compressor inside.
Once you have inflated the rubber grip, it is ready to be taken off. If you lack the compressor, a blower can be your perfect substitute.
4. Use of soap and water
If you are considering your budget, and don't want to buy anything for this process, you can rely on soap and water. For this trick, you should place a screwdriver to create a gap against the handlebar, then fill in the gap with soap and water to make the attachment slipper. Now, be ready to remove grips from handlebars.
5. Use rubbing alcohol
Besides soapy water, rubbing alcohol can also work wonders. The chemicals from the alcohol do a great job in removing the stickiness, oils, and grimes from your grip. In this way, it would be easier for you to pull out and twist the old rubber grip and replace it with new grips.
6. Cut the handlebar grip
If your grip is already old and tattered, and you are certain you will have no use of it, you can choose to cut the rubber fast. Use a small cutter or a utility knife and slowly cut the grips. In this way, you can replace your old ones in no time.
Conclusion
The bike handlebar grip is something most bikers fail to pay attention to. However, these bike components make a huge difference in your cycling performance especially when you install the right ones. It is important to know how to remove bike handlebar grips like any other components of your bicycle.
Like removing and replacing your bike wheels, there are steps and tips to consider when removing your bike grips from the handlebar. The guide we mentioned above is simple and straightforward to help you with the entire process. May you find it helpful and easy to follow, as well.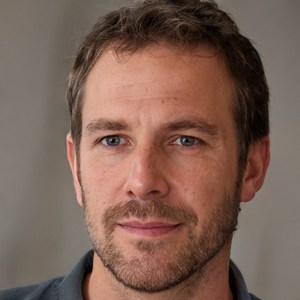 "I ride my bike to work for years, but is that enough? Our carelessness towards our surroundings has taken a toll on the environment. And now, everyone is responsible for changes; even the most minor contribution is counted. With this hope and spirit, I started with my partner to establish Biketoworkday to help more individuals commute to their work sites on their bikes."