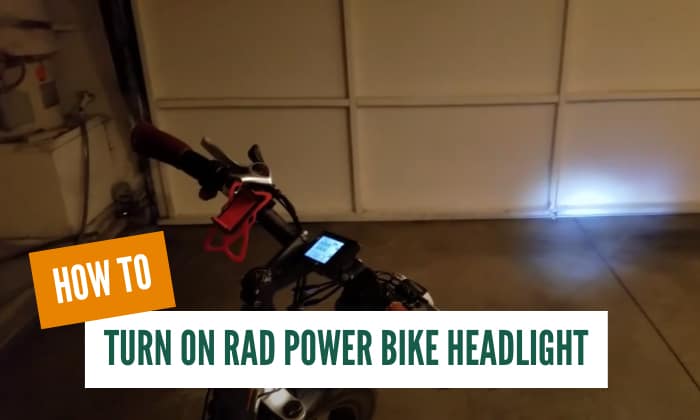 You've just purchased a quality electric bike from Rad Power and now you're looking to make the most out of your new bike.
Your Rad Power Bike comes with all the functions you'd expect from a standard e-bike, with the addition of having its own headlight and brake light for additional safety for nighttime or dim-condition riding.
Visibility is a key factor in road safety, so it's going to be important that you know how to turn on Rad Power Bike headlight, so let's get right to it.
Rad Power Bike Headlight: How to Turn On
Step 1: Turning on your battery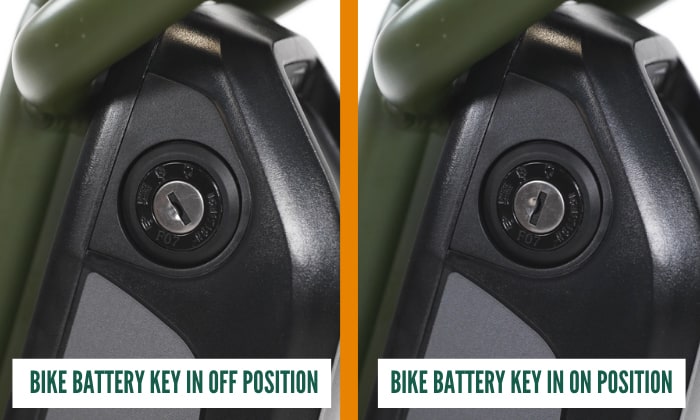 Make sure your battery is appropriately charged before use. Otherwise, your headlight and other electronics for your bike won't turn on.
Now, make sure your battery is on.
Find the key port by the battery and turn the key position from the Off position to the On position.
Step 2: Turn on the headlight
Once your battery is on, there are two methods to turn on the headlight on your Rad Power Bike depending on if you have the Standard Display, or the upgraded LCD Display.
If your bike has the standard display, click the power button on your control panel to turn on your display, then click the headlight button above to activate the headlight and brake light.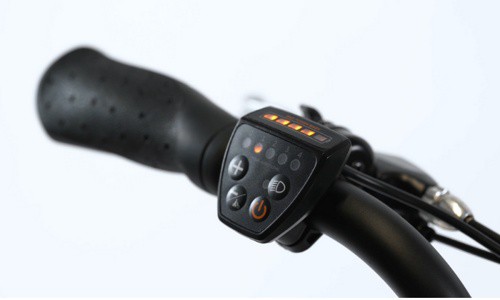 If you have the LCD display, first click the Mode button to turn on the display. Once it is on, press both the Up and Mode buttons at the same time to activate the headlight, taillight, and LCD backlight.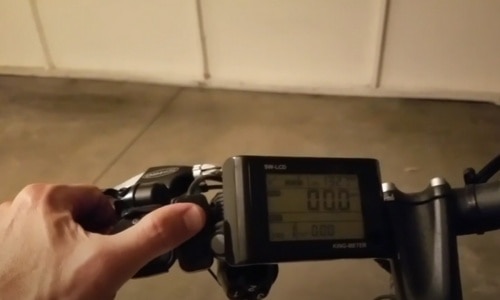 For your reference, here are a few instructional videos from Rad Power Bikesto help you visualize how to turn on your headlights and navigate your displays:
Helpful Tips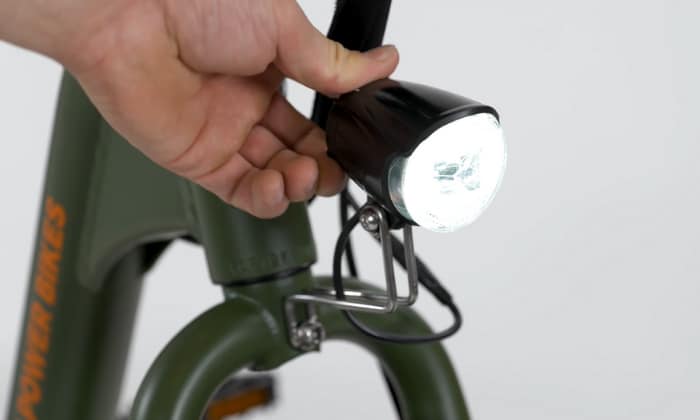 If your Rad Power Bike Headlight is not working, check to see if it is on by changing the setting of the dial on the back of the headlight from the Off to the On position.
If your LCD Display is not working, this may mainly be indicative of your battery being depleted. Try charging your battery first for a few hours and try again. If the issue persists, it is ideal to contact Customer Support for Rad Power Bikes to assure that a certified technician guides you before you fix your bike.
Conclusion
With that done, we'ver reached the end and now you've now learned how to turn on Rad Power Bike headlight. Now that you know how to work around your lights, we hope you'll remember to take precautions to keep your bike charged and in tip-top shape before hitting the road.
Knowing your machine well is a key part of day-to-day riding, and knowing where and how your lights work is no small exception.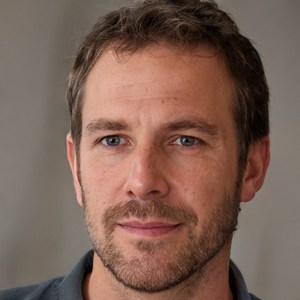 "I ride my bike to work for years, but is that enough? Our carelessness towards our surroundings has taken a toll on the environment. And now, everyone is responsible for changes; even the most minor contribution is counted. With this hope and spirit, I started with my partner to establish Biketoworkday to help more individuals commute to their work sites on their bikes."