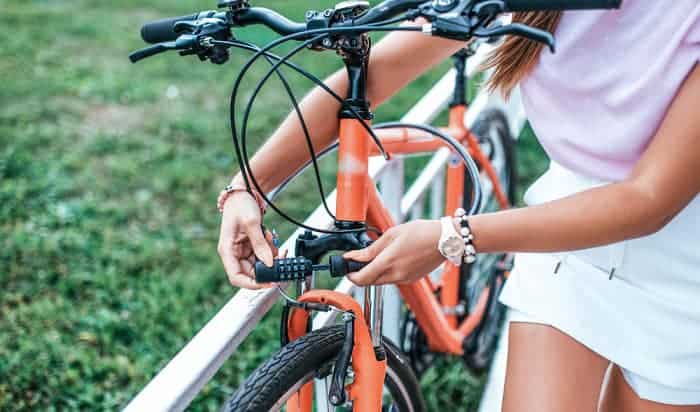 Getting a reliable bike lock always comes in handy. You can bring the bike to any place you want, without worrying about losing it. Bike locks secure your bike from thefts and burglary that have ill intentions to your bike. You just need to look for a bike rack and safely lock your bike to it.
However, in some instances, finding a bike rack can be a difficult one. You just do not know where to lock your bike easily and safely. Of course, it would be hard for you to leave your bike in an unsecured and unprotected state. Therefore, you should find a perfect alternative to a regular bike rack.
So, how to lock a bike without a rack? Well, the answer is easy. You just need to ensure that your bike becomes unrideable.
You can secure both the frame and wheel, remove the quick release of the front wheel, bring the bike seat and front with you, among others. For a more detailed approach, read this guide from top to finish.
Best Ways to Lock a Bike without a Rack
Locking your bicycle without a bike rack should be easy if you invested in a good quality lock and have found the perfect alternative for a bike rack. These are the most important things you should first consider when locking a bike without a rack.
1. Finding a good quality lock
A good quality lock means it is reliable, heavy-duty, durable, and has enough strength to deter a bike thief. There are plenty of dependable and excellent bike locks available on the market which you can choose from. Some popular locks are the U-lock or D-lock, cable, and chain lock.
These three provide different levels of security to your bike. Here are their key differences:
U-lock is a type of bike lock that has a metal rod material. It is shaped like a letter 'U' that can be clamped into the horizontal lock using both ends. U-locks are compact and strong, and fast to lock. However, it would be hard to wrap a U-lock around broad and wider objects because of its sturdy and compact nature.
The cable lock is another way to protect your bike. But among the different bike types, it is the least secure. Cable locks are usually lightweight and easy to carry with you. With cable locks, you can wrap it around your bike and lock it. However, using cable locks is only recommended in a low-crime area with a minor percentage that your bike might be stolen.
Most chain locks are made of highly durable material. They are hard to break and perfect to use in a high-crime area. They are usually made from steel links that are normally covered in order to protect them from moisture and rust.
Chain locks are the best lock you can choose, especially when you are frequented in high-crime areas. Most thieves would be discouraged upon seeing a chain lock protecting a bike.
2. Finding a secure object to lock your bike to
Now that you already found the ideal lock, your next feat is finding the perfect alternative to a bike rack. You should scan the area, and look for a stable, immovable, and sturdy object. Here are some of the best alternatives to a bike rack to lock your bike to:
Poles
Benches
Trees
Railings
Fences
After which, you are more confident to leave your bike unattended even when it is not locked on a bike rack. Additionally here are our top tips to consider when locking a bike without a bike rack:
Secure both the frame and wheel
Hide your bike
Take the chain off the rear gears
Remove the quick release of the front wheel
Bring the bike seat with you
Bring the front wheel with you
Also read: The proper ways to lock a bike.
Tips When Locking a Bike without a Bike Rack
In order to provide more safety to your bike when locking it without a bike rack, we have additional tips for you to keep it safe and lessen your worry. The most important thing to do is make your bike unrideable and discourage thieves from stealing it, especially when you lock your bike outside the house.
To do so, you can consider the following:
1. Secure both the frame and wheel
Having your frame and wheel still intact to your bike may encourage burglars to steal it. The key here is not leaving your wheel and frame alone. It is important to tie them together, particularly when locking them without a bike rack.
You can detach the front wheel and tie it along with the rear wheel. You must put the two wheels together to deter thieves from stealing them.
2. Hide your bike
Thieves will only steal noticeable bikes. If you keep the bike away from the visible eyes of burglars, chances are it won't be stolen. If you have to lock a bike without a lock, you can hide your bike in the bushes, or behind a car. The key here is not making bikes observable by a lot of people.
3. Take the chain off the rear gears
Another option is taking the chain off the rear gears. It will make the bike unrideable, discouraging the thief from riding it. Of course, you will get your hands dirty, but it will definitely keep your bike safe and secured.
4. Remove the quick-release off the front wheel
For more alternatives, you also have the choice to remove the quick-release off the front wheel. By doing so, the bike will be completely unrideable, and the thief will not take it. Likewise, it is a good option if you do not want to remove the front wheel and tie it with your back wheel.
5. Bring the bike seat with you
Of course, the thief will not be encouraged to take your bike if there is no bike seat. It would be difficult to transport the bike if the burglar cannot ride it conveniently. Bringing the bike seat with you is a great way to deter thieves from stealing your mtb.
6. Bring the front wheel with you
A good way to make your bike more unrideable is by taking the front off of the frame. Having a missing wheel will prevent thieves from stealing your bike. It would be hard for them to carry your bike, especially if you own a huge type. Taking the wheel off is probably one of the most effective ways to discourage thieves from taking it.
Additional Pro Tips to Secure Your Bike
As supplementary solutions, you can also consider these helpful pro tips:
1. Park in a crowded place
Parking your bike in a crowded place where a lot of people are walking around is another way to keep your bike safe. Most thieves will not consider stealing in an area where plenty of people could potentially see them.
Moreover, in case stealing occurs, there is a big chance that someone might witness the incident. He or she can draw attention and can stop the thief from getting your bike.
2. Park where there is a CCTV installed
Thieves will not get near an area where a CCTV is installed. It will be a huge risk for them to take your bike because this potential evidence can be used against them.
3. Get a GPS tracker
A reliable GPS tracker is also helpful in case your bike is stolen, you can easily track the bike, and report it to the police. It is a great and fast way to recover your stolen bike.
Conclusion
Locking your bike in a bike rack is easy, but locking it is still possible even without a bike rack. You just need to ensure that you are using a reliable and durable bike lock and find the perfect alternative to lock it with.
It is a good thing that there are several ways which you can apply to keep your bike safe and secure. The tips we mentioned above are some of the proven and effective ways most bikers use to keep their bike well-protected.
All the methods we included in this guide are worth trying. These can essentially reduce the risk of your bike being stolen. May you find these tips helpful, as well.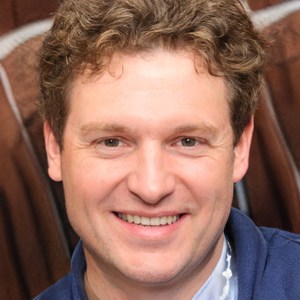 "Bike commuting should be the trend for the next few years, and it is a convenient and eco-friendly way for us to travel. And we are here to make it a bit less troublesome for people who want to maintain their vehicle for a long time. So, the content I expect to put out here is offering help for bikers who are facing issues with parts of their bikes once in a while. Let's have fun and protect the environment together!"