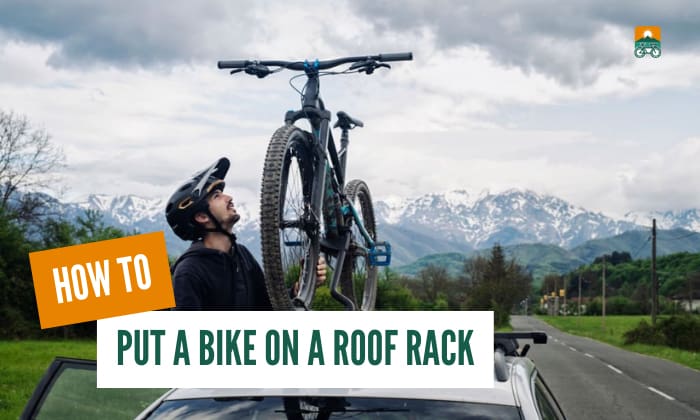 Need to bring your bike along on your hectic travel? There's only one thing you need–a roof rack for bike! Whether it's a road bike, hybrid, or MTB roof rack, they all serve one purpose, and that's to secure your vehicle.
Now, how to put a bike on a roof rack? If that's a question that also bothers you, we have all the answers in this article.
We'll show you all the steps to strap bike to roof rack. Let's dive right in and get straight to it.
What to Prepare to Secure Bike to Car Rack
Your roof rack
The key to your rack (if available)
The manual of your roof rack (if available)
First, let's determine which rack style to use. Here's a table summing up the most common roof rack types:
| | | |
| --- | --- | --- |
| Fork Mount | Frame Mount | Wheel Mount |
| Easy to load and unload | Harder to load and unload | Hardest to load and unload |
| Not for carbon bikes, unless they're reinforced with metals. Not the best choice for designs with thru-axles | Also not for carbon frames. Excellent for rugged cycles and designs with disc brakes | Safe for all frames |
| Most secure bike hold | 2nd most secure bike hold | Least secure bike hold |
Generic Way of Mounting a Bike to a Roof Rack
Before we begin, mount a bike rack on a car first by following the manual instructions for your model. Generally, you'll need to assemble the rack, then line it on the car's crossbars and secure the whole thing with straps.
To lay a flat bike on the roof rack, follow these steps.
Step 1: Grab the two front forks of your bike, and ensure that you have full control over the front moving wheel. If you have a fork mount, remove the bike's front wheel first.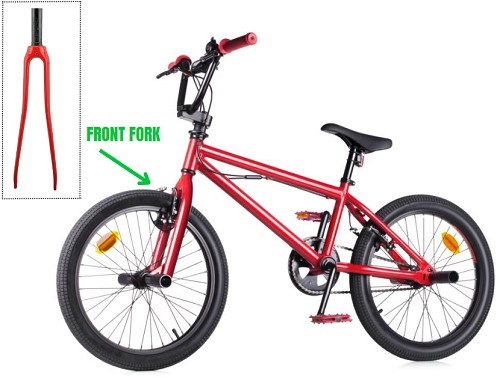 Step 2: Carry the bike up to the mount. Make sure to straighten your posture by keeping your back still while you carry your bike on top of car.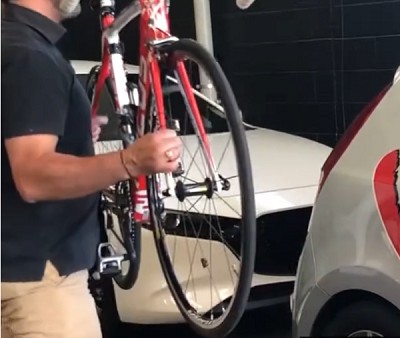 Also, remember to position your arms at a 90-degree angle. Don't lift your arms too high, and make sure to keep them not too far from your body.
Step 3: Now, attach a bike rack to a car by placing the wheel(s) of your bike on the slots of your roof rack.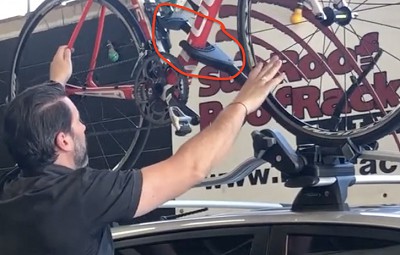 Frame mounts will need securing at the frame and the wheels, while fork mounts will have the front fork stabilized with thru-axles or a skewer. Wheel mounts will have clamped front wheels and strapped rear wheels.
Step 4: Tie a bike to a roof rack by first grabbing the ties found at each slot of the bike rack and strapping the wheels of your bike to each strap.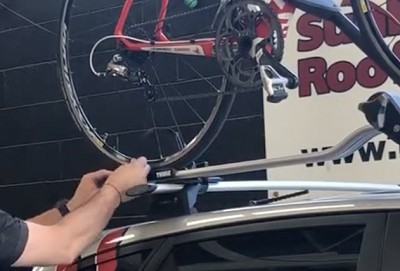 How to Mount Upside Down Bike Roof Rack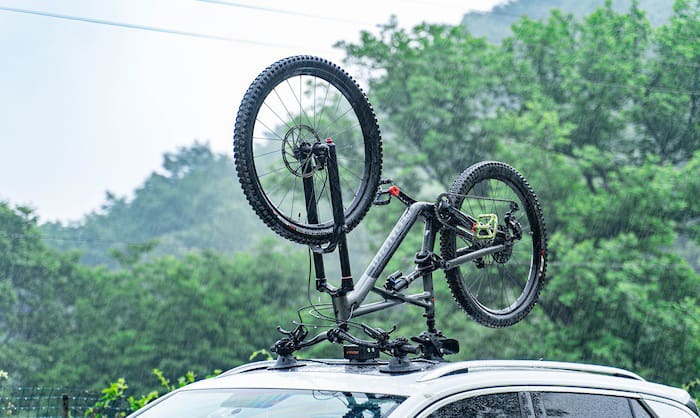 Grab the mounting equipment that comes with the roof rack, and snap the clamps onto the handlebars.
Tie the mount's cradle to the saddle, then carry your bike and position it with the attached equipment on top of the roof rack. The wheels should face up.
Secure the rack onto the crossbars using its clamps and hook. The hook should touch the rear rail, and you should tighten all knobs to secure the bike roof mounts before driving.
For peace of mind, you may also purchase the lock that comes with the mount. It will keep your bike on roof rack somewhat protected against theft.
Conclusion
When it comes to transporting your bike, whether it's moving to a new home or a new city, knowing how to put a bike on a roof rack can ease all your worries.
After all, to transport a bike without a rack is to worry about it wobbling and becoming scratched while on the road.
So if you're planning to bring your cycle along on your long and hectic travel, then we hope this article has helped you in the first steps of that tedious journey!
---
Read next: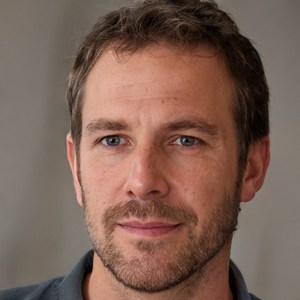 "I ride my bike to work for years, but is that enough? Our carelessness towards our surroundings has taken a toll on the environment. And now, everyone is responsible for changes; even the most minor contribution is counted. With this hope and spirit, I started with my partner to establish Biketoworkday to help more individuals commute to their work sites on their bikes."