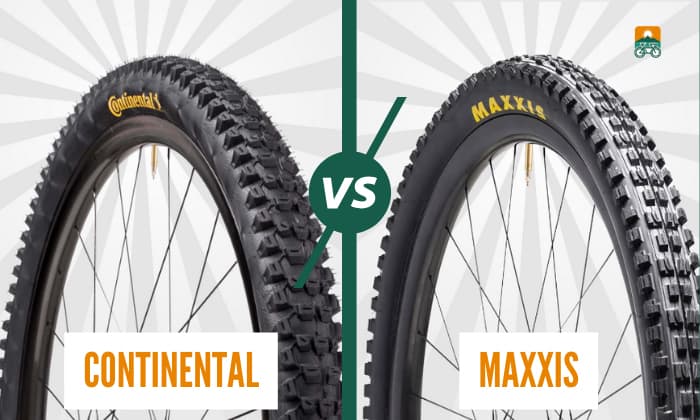 When choosing between MTB tires, Continental vs Maxxis may seem like a peculiar comparison. One is a leading brand, while the other has faded into the background. However, Continental has initiated a refresh of its tire offerings, making this comparison warranted.
Maxxis is known for its extremely capable downhill and enduro tires. Meanwhile, Continental's new designs also perform well in these categories, though with some differences in traction and durability. What's left is to know how well they hold up in comparison. See how each brand fares.
| | |
| --- | --- |
| Continental | Maxxis |
| Has lagged behind leading MTB brands such as Maxxis and Schwalbe | A decades-long tried and tested brand offering a wide selection of tires |
| Offering a new line of products aimed at Trail, downhill, and Enduro cyclists | Their downhill and enduro tires, such as the Minion DHF, are the leading choice for race events. |
| Low-priced to compete with leading brands | Tires typically have high roll resistance, grip, and traction. |
Overview of Continental and Maxxis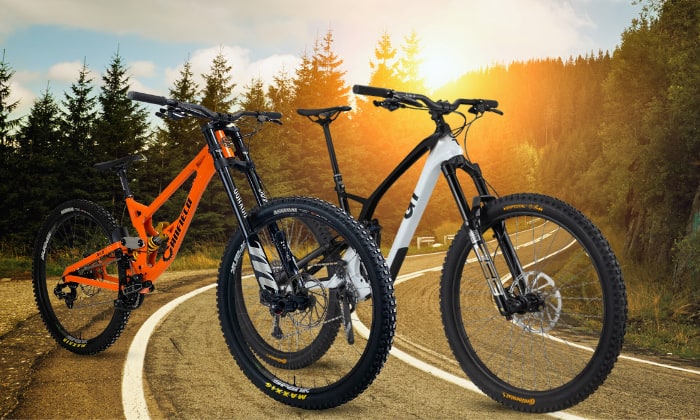 Continental has a new product line that seeks to reform its reputation. We'll compare these with Maxxis and their formidable fleet of quality tires, such as the Minion DH and the Assegai.
It's noticeable that Continental's new tires are well-designed and built to last. They sport an aggressive construction with prominent knobs and lugs extending to the sides, reinforcing the sidewalls well.
Performance-wise, they keep up with Maxxis tires very well. Both brands offer common diameters like 27.5 and 29 inches. However, we'll need to break things down further. First is an overview of the two brands.
1. Continental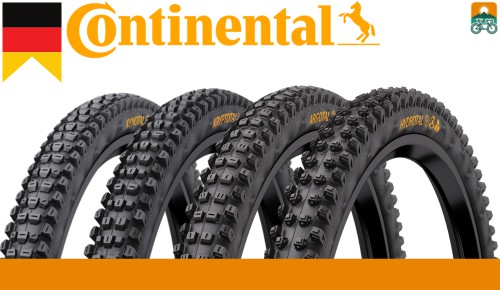 Continental is a German brand that has been in the bicycle tire business for over a century. They have gone somewhat off-grid in recent years, only to show up offering a new line of tires.
These new models are similar to Maxxis' offerings, well-suited for tackling loose ground and rough terrain, though heavier in weight.
The new tire line consists of four models, and while the names induce understandable confusion, what they offer makes excellent sense. Each one is for a specific type of surface available for DH, Trail, and Enduro.
Xynotal offers low rolling resistance, making it a good match for hard trails.
Kryptotal is an all-around solution for mixed terrains (with versions for enduro, trial, and downhill cycling).
Argotal handles loose ground and can shake off mud easily.
Hydrotal traverses wet and muddy ground well.
Pros
Specialized for each terrain type, making it easy to prepare for specific courses
Provides sufficient grip and casing reinforcement for durability in extreme MTB riding conditions
Significantly cheaper price compared to leading brands such as Maxxis
Cons
Tire names are hard to make sense of.
Difficult to set up due to the tightness of the bead
2. Maxxis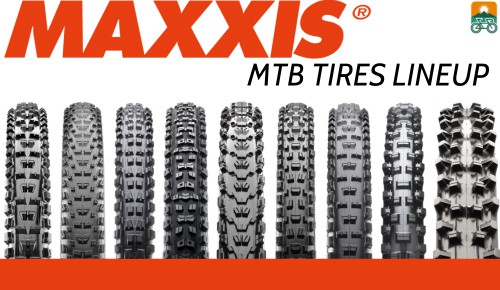 The pack leader when it comes to DH and Enduro due to their superior grip and reliability, Maxxis has been around for decades, but what's most impressive is how well their tires have performed for as long as they have.
Maxxis offers different types of casings, compounds, and treads, and different models are made up of a combination of these. This seems like a complicated system, but it works, allowing cyclists to choose the right tire for each need.
Pros
The established industry leader for trail and downhill cycling
Offers a wide selection of tires
Durable and puncture-resistant tires with high grip and performance
Cons
Often bulkier and heavier than competitor tires
Some models can be expensive.
MTB Tire Comparison: Maxxis vs Continental
Let's look at four key areas to better compare the tire performance of these brands. Each one may serve as the tipping point for going with one over the other.
1. Durability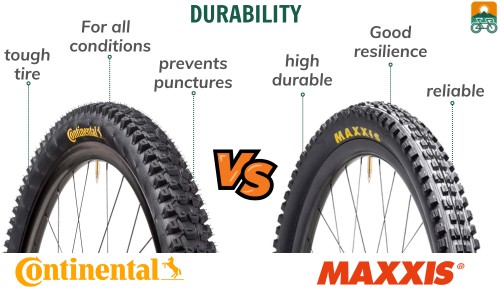 The durability and resilience of Maxxis DH tires are such that many cyclists would vouch for the brand for its years of consistent reliability. Enter the competition.
Continental's tires are tough and built for brutal riding conditions. It remains to be seen if the newer line can give Maxxis a run for its money, but the potential is certainly there.
One thing that may give Continental the edge is a sidewall reinforcement that prevents punctures and deformation. The tire quality is great, and the sidewall durability is just as good, possibly better than some Maxxis models in terms of sealant leaks.
2. Roll resistance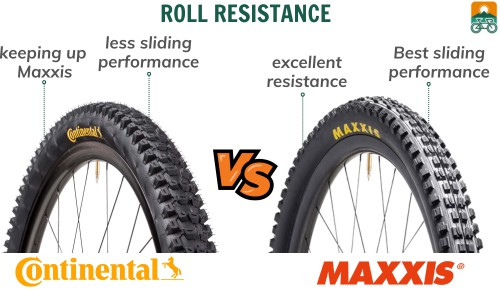 Maxxis offers excellent low roll resistance for trail riding, and a mere handful of other brands could do well enough to match or best its offerings. However, Continental does a fine job of keeping up with Maxxis, which speaks volumes, given the other brand's dominance.
The Kryptotal performs on par with the Maxxis Assegai and Minion when taking on hard trails. But one point where Continental could fall behind is their sliding performance. Though good, it's a bit less predictable than Maxxis in the front.
3. Grip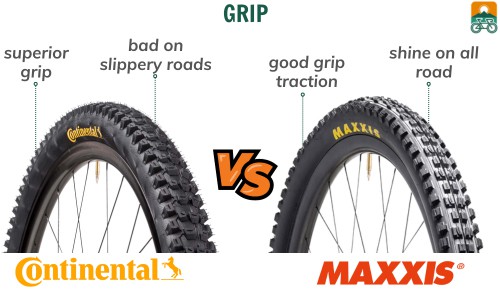 Tires from Maxxis are often designed to actively dig into the ground and provide the grip and traction necessary for specialized tracks such as downhill routes. This is where these tires shine, as even on wet and slippery surfaces, the grip doesn't decline, leading to the reliability that many have come to expect of them.
For the most part, Continental's new tire line does a great job of keeping up with Maxxis on this front as well. The knobs are well-distributed and strategically placed for superior grip on different tracks and surfaces. They also did an excellent job with the side lugs giving better traction during cornering.
However, Maxxis still edges Continental out, with some better-gripping tires for stretch of slippery roads. Continental Xynotal also doesn't hold its speed well during braking, leading to a slight disadvantage.
4. Price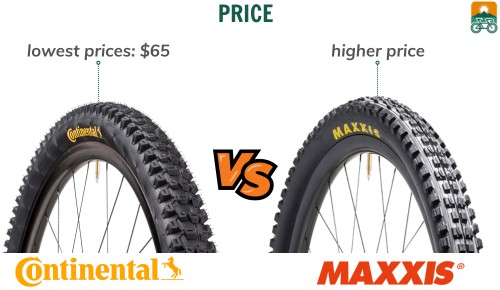 Maxxis is known for reasonably priced quality tires, but this is a clear winning area for Continental with their lowest prices at around $65 compared to Maxxis, which is in the mid-80s to 90s. In addition, some Maxxis models are as pricey as you can get.
This hefty price difference may just be the driving force to get people to try the new Continental tire line.
Conclusion
Now, you know the important points when comparing Continental vs Maxxis MTB tires. It's impressive how well Continental's new products hold up against Maxxis, and it looks like a good idea to try them out if you don't mind giving up that signature Maxxis riding feel.
Given how Continental's new line performs, would you be willing to buy them? What do you think is the most appealing quality of these tires? Tell us your thoughts in the comments section below.
Always ride safely.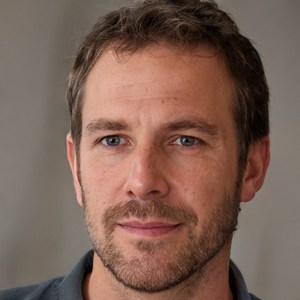 "I ride my bike to work for years, but is that enough? Our carelessness towards our surroundings has taken a toll on the environment. And now, everyone is responsible for changes; even the most minor contribution is counted. With this hope and spirit, I started with my partner to establish Biketoworkday to help more individuals commute to their work sites on their bikes."