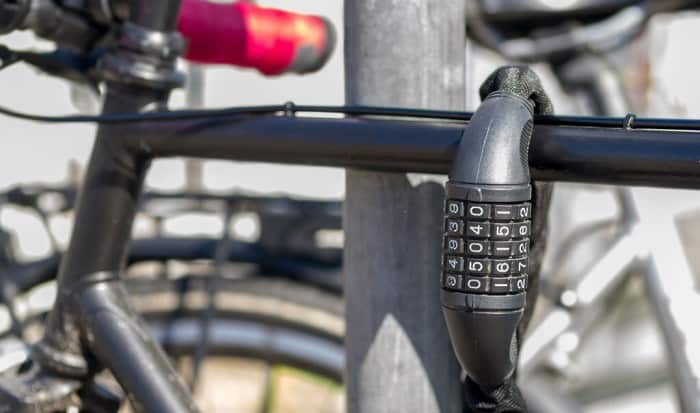 Bike locks are one of the most important accessories you should have in your bike kit. It is a reliable device, especially when you frequently leave your bicycle in public areas. You can just simply find a secure place, put on the bike lock, and leave your bike for hours.
Plenty of manufacturers come up with different types of bike lock to offer in the market. One of the most preferred kinds is a wordlock bike lock. Here you won't be needing a bike key, which is easily forgotten or lost.
But what if you forget the combination for your wordlock password? How to reset a Wordlock bike lock? Find the steps here:
Methods to Reset a Wordlock Bike Lock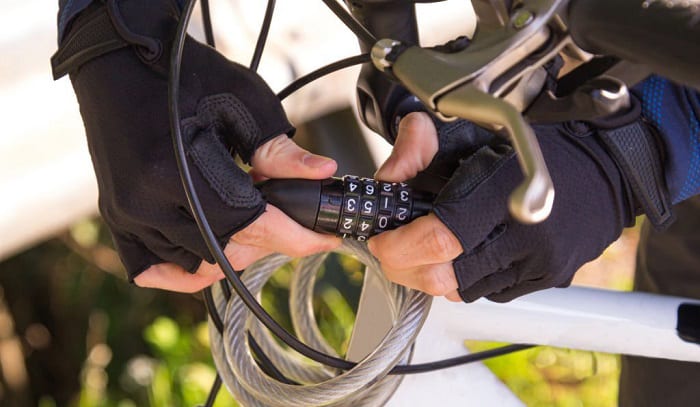 1. Using the Default Combination Method
If you completely forgot your password, you do not need to panic because there is an instant way for Wordlock bike lock reset. The default combination method normally comes with a default password for all Wordlock – SHED. You can simply enter the password, and all your troubles will be gone.
If the said combination did not succeed, you can try the word combos: LOOP, TREE, FAST and BIKE. This scroll and picking method will help you unlock the bike without needing an instrument.
2. Using the Custom Set Combination Method
There are times that even when you know the right password combination, your bicycle lock simply won't open. In this case, your lock might have an internal gap or error. Using the custom set combination method, you can easily align or make a Wordlock reset combination that you used before.
Afterwhich, apply a few notches to unlock the devices. Make sure that you are triggering the lock to open. Be patient while you put in the combination, and wait for the lock to open.
3. Using Flip Switch Method
After unlocking your lock, you can create or reset password using the flip switch method. You should first remove the toothed end found on the bike locking mechanism. Check whether your bike has an installed locking mechanism so you can reset it using this method.
Then, follow these Wordlock bike lock instructions:
Check for a mini lever or switch in the bike lock.
Once you find it, pull the mini lever downward, so you can reset code properly.
You will see a marking ridge, so you can set the new passcode for the wordlock.
After resetting or creating a new passcode, you can bring the mini level into its old position.
By this point, you have set the new passcode for your lock.
4. Twist Mechanism Method
Another way is the twist mechanism method. For this process, you need to find the spin switch. The switch comes with arrows where the passcode is being recorded.
You have to rotate the switch and move it to the resetting position.
It is important to rotate the spin switch to the fullest until you feel like you cannot twist it any further.
By using the marking ridge, come up with your desired passcode, then use it when entering into the bike spin switch.
After you have entered the code, you need to rotate and switch the lock again.
Check if you have successfully set the passcode by trying to use the new one in opening the lock.
Why the Need to Set a Wordlock Bike Lock?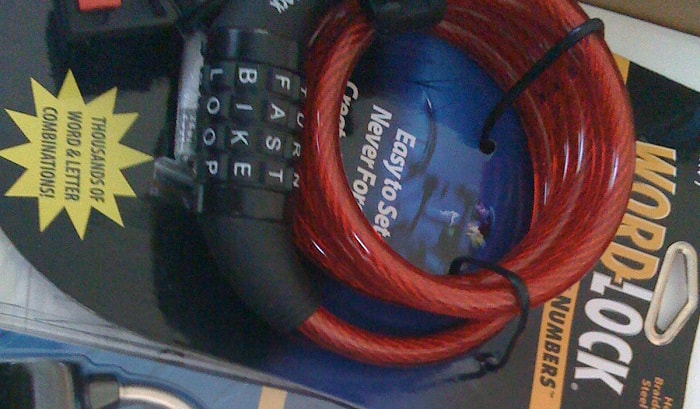 Setting a Wordlock is important in securing and protecting your bike. The old and default password of the lock you bought is not secure enough. Many people know how to open a Wordlock just by using the lock company setting. It is essential that you reset 4 letter code according to your own preference.
Resetting the lock using a new passcode makes it easier to remember the combination. If you pick it yourself, you can instantly know the combinations you should use when opening the lock. If you fail to change a Wordlock code, you can easily forget the code or the burglar can conveniently steal your bicycle using a default passcode.
How Does a Wordlock Work?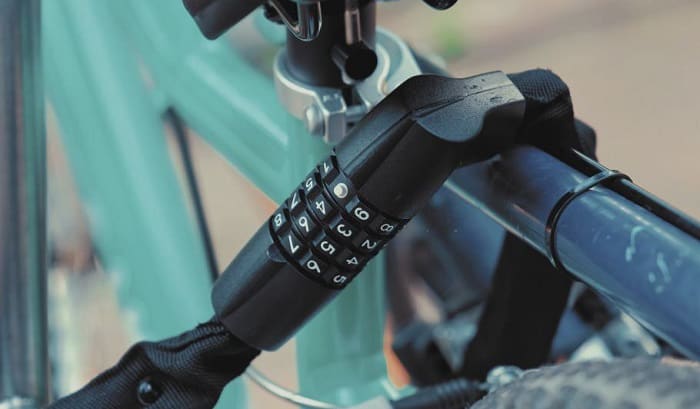 A Wordlock bike lock seems similar to other combination locks you see in the market, but it uses different dials. Instead of the number dial, a Wordlock uses letters to unlock the device. You just need to input the correct word or letter combination in order to unlock the bike device.
Is a Wordlock Secure?
You can use a Wordlock in medium risk areas. If you have observed, a Wordlock comes with a cable shackle that can easily be broken by a thief. The shackle is made from metal strands that can be cut with a heavy duty cutter. The Wordlock does not have a Sold Secure rating, indicating its usability.
Conclusion
A locked Wordlock should never be a cause of panic ever again. The methods on how to reset a Wordlock bike lock mentioned above are tried and tested abs can work in any type of situation. With several ways to reset your lock, you will never run out of options on how to reset a Wordbike lock. You just need to assess your situation, identify the process that is suitable to you, and reset the Wordlock.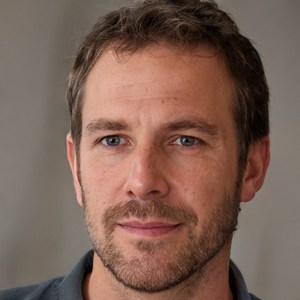 "I ride my bike to work for years, but is that enough? Our carelessness towards our surroundings has taken a toll on the environment. And now, everyone is responsible for changes; even the most minor contribution is counted. With this hope and spirit, I started with my partner to establish Biketoworkday to help more individuals commute to their work sites on their bikes."