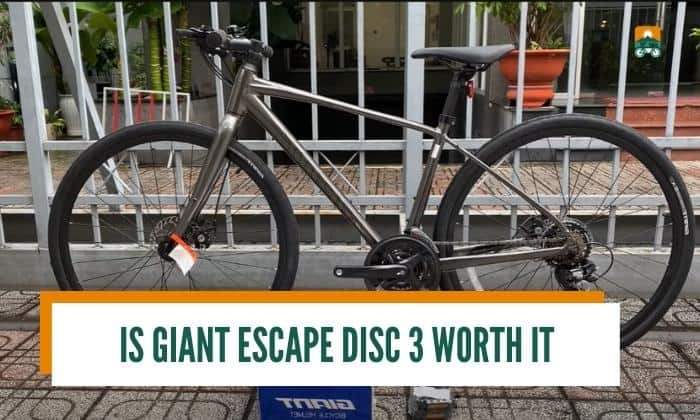 One of Giant Bikes' affordable and popular bike models, the Giant Escape 3 is a reliable quality ride. It's lightweight and fast, making it a suitable bike for everyday use.
Now, if determining its total worth, it's a considerable option when looking out for a decent, budget-friendly ride. However, other options are worth noting apart from the Escape Disc 3.
So, is Giant Escape Disc 3 worth it? Yes, when you need an accessible and budget-friendly bike for commuting or running rushed errands.
The Giant Escape Disc 3 features:
| | |
| --- | --- |
| Bike type | Hybrid Bicycle |
| Frame | ALUXX Aluminum |
| Fork | High Tensile steel |
| Wheels | 700c |
| Drivetrain | Shimano Tourney 3×7 Speed |
| Brake | Tektro TK937 brakes |
| Tires | Giant S-X3 700x38C |
| Handlebar | Giant Sport XC |
| Colors | Metallic blue, Metallic black |
| Weight | 24.5 lbs (11.1 kg) |
Notable Features
1. Performance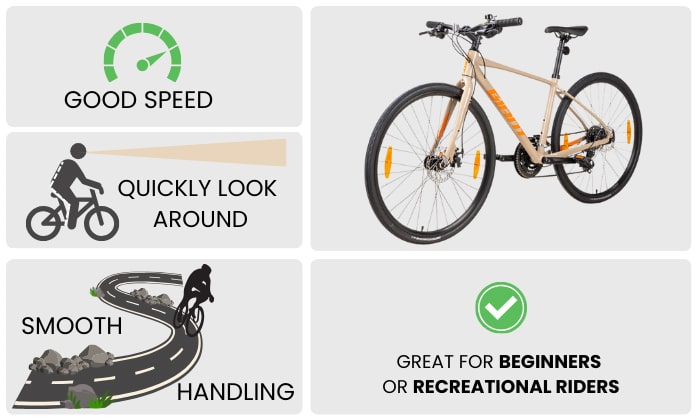 Typical performance analysis on the Escape Disc 3 always highlights its ease of use and good speed.
It can handle on-road and slightly off-road riding. The bike can easily take city streets and somewhat rocky terrain.
Furthermore, you can even scope your surroundings quickly because of its upright frame.
Giant Escape Disc 3 reviews show the bike is excellent for entry-level or leisure biking. The Escape Disc 3 is best suited for everyday commuters and hobbyists. Its build and on-road performance can take you anywhere in the city while staying fit.
It, however, needs help to handle mountainous trails and bumpy roads. Its functionality suits leisure city biking and commuting.
2. Specifications
The Giant Escape Disc 3 has various features, from its lightweight and sturdy aluminum frame to its tires. Each specification contributes to its steady and fast performance. The bike has two colors and four sizes, from small to extra large.
Lightweight and durable frame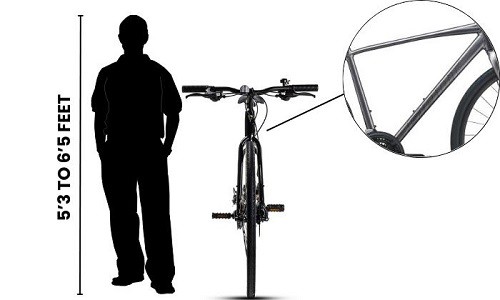 Its frame is made of aluminum and can support cyclists from 5'3 to 6'5 feet tall.
Appearance-wise, this bike's frame and overall design are sleek and elegant. Therefore, it definitely appeals to youngsters and adults who love a simple yet stylish commuting bike.
Comfortable seating
More important, its structure sports a comfortable, upright position. Its Giant D-Fuse alloy seat post and Giant Sport saddle provide excellent comfort.
Good brake and gearing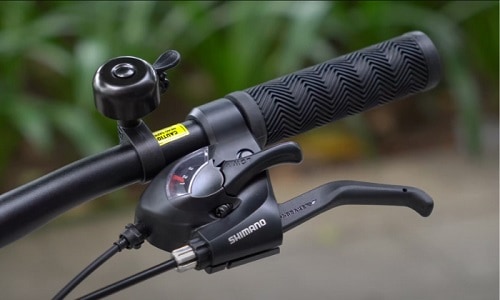 This bike also has a reliable braking system. Its brakes give you firm control over your bike, and you can manage to make quick stops. More importantly, the design is intuitive.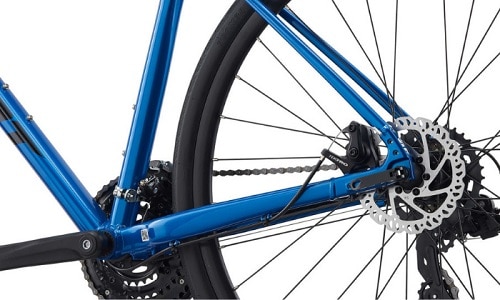 Regarding the Escape Disc 3's gearing, the Shimano ST-EF41 shifters are versatile. The drivetrain can support the bike's fast movements and even quick braking. Moreover, the bike's tires also give smooth traction and speed.
Accessories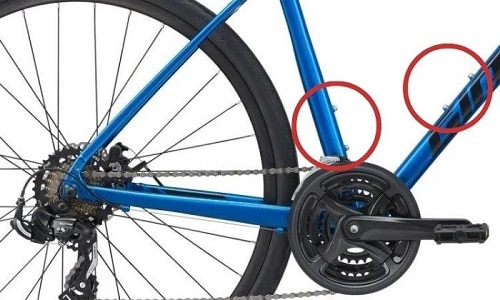 The bike also comes with accessories. It features mounting holes and a water bottle holder. Even if it's upgradeable, the cycle can save time and money from upgrading other parts or buying additional accessories.
3. Price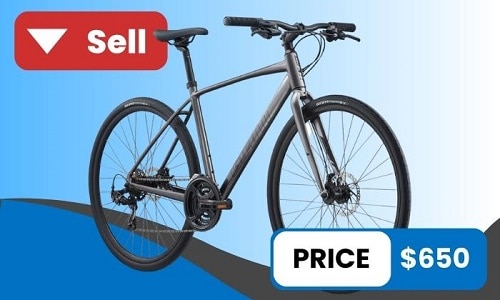 One of the bike's main selling points is its price. Getting this bike at around $650 is a good deal for its durability and performance. Some bikers can consider other bikes from Giant, like the Escape 3, when on a tight budget.
Is Giant Escape Disc 3 Bike Any Good?
Pros
Affordabe hybrid bike
Intuitive design, including braking
Elegant and simple structure
Smooth traction and good speed
Available mounting holes
Lightweight
Cons
Not perfect for off-road riding
Chainstay make some noise
Not the best at absorbing shock
People opt for the Escape Disc 3 due to its versatility. Even without other upgrades or accessories, you can efficiently use the bike.
Even its parts are considered affordable and easy to find. You can efficiently send it for repair when compromised. The bike can also save money on additional accessories, given that its specifications include luggage add-ons.
The bike's features are considered entry-level-friendly and may not be as appealing to most experienced cyclists.
All in all, the Giant Escape Disc 3 may have its pros and cons, but the bike is still notable for its price and the quality it brings.
Conclusion
So, is the Giant Escape Disc 3 worth it? It's considered an excellent option for an affordable bike. Though it poses many limitations, there's no denying that it's an adequate bike for any beginner or everyday rider.
The Giant Escape Disc 3 has value, especially at its price point. It's a bike worth noting, though it may not appeal to most seasoned bikers. It's considered a great start to biking or a cost-effective way to save money on transportation.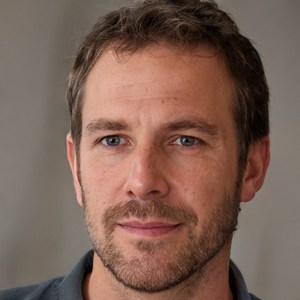 "I ride my bike to work for years, but is that enough? Our carelessness towards our surroundings has taken a toll on the environment. And now, everyone is responsible for changes; even the most minor contribution is counted. With this hope and spirit, I started with my partner to establish Biketoworkday to help more individuals commute to their work sites on their bikes."