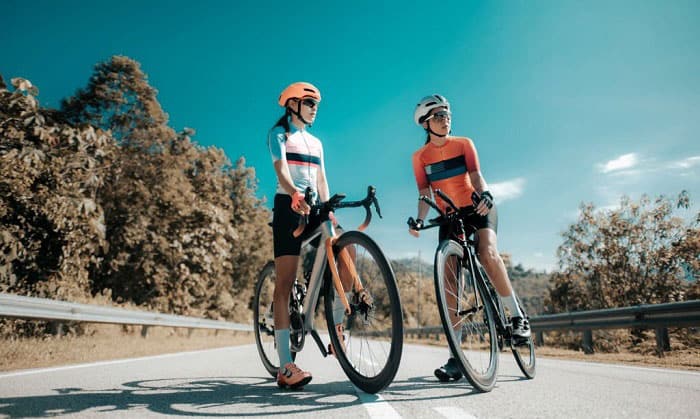 For women cyclists, finding the correct bike size can be tricky. When buying a new bike, it is crucial that you refer to the women's bike size chart to avoid wasting money. You should be aware of your sizing needs to know the correct bicycle to use for road bikes, mountain bikes, and hybrid bikes.
Consulting a women's bike sizing height chart can save you a lot of hassle when you are at the bike shop. Thus, we are here to provide you with a general understanding of how women's bike sizing works, so you are more knowledgeable when making an expensive bike purchase.
Bike Measurement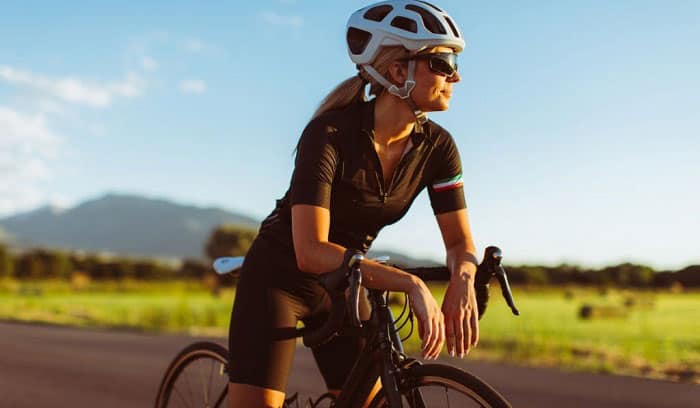 In order to get the correct bike sizing for women, it is important to understand how bike measurement works. There are two basic bike measurements you should know – frame size and wheel size. Wheel size corresponds to the diameter of the wheel installed in a bike and is less crucial than the frame size.
1. Bike Wheel Sizes
Bike wheels are categorized into types. Mountain bike wheels, road bike wheels, and hybrid bike wheels are the three things that you should remember. It is essential that we discuss them one by one.
The mountain bike wheels come in three sizes – 26", 27.5", and 29". For petite women, using a bike with a 26" wheel size is recommended. But if you have a standard built, you can opt for 27.5" or 29". These are the most common types and are widely available in the market today.
Then, there are the hybrid and cruiser bike types. Both of them have wheel sizes similar to mountain bikes. Sometimes, the wheel sizes are the same as road bike wheels, too. Road bike wheels have sizes that range from 650C or 700C. Women prefer to use road bike wheels with 650C.
2. Bike Frame Sizes
Bike frames are normally measured in inches or centimeters. Some bikes may also come in generic sizes like small, medium, or large in a women's bike frame size chart. But if you are looking for women's road bike sizes, you will find that these types are measured in centimeters. This corresponds to the length of the seat tube of the bike. If you get a smaller seat tube length, you will also have a smaller bike.
Frame size is more crucial when finding the right bike size for women. So, it is important that you refer to a frame size guide instead of using the bike wheels. Here is the frame sizing for different types of bikes:
3. Road Bike Size for Women
Road bikes is great for a short-distance ride. They have thin tires and flat or downward bike handlebars. Road bikes are typically sleek and can move fast and are very versatile. They are also very comfortable to use because of their lightweights.
| | | |
| --- | --- | --- |
| Rider Height | Frame Size in cm | Frame Sizes |
| 4'10"-5'1" | 44-46 | XXS |
| 5'1"-5'3" | 47-49 | XS |
| 5'3"-5'5" | 50-52 | S |
| 5'5"-5'8" | 53-55 | M |
| 5'8"-5'10" | 55-57 | L |
4. Mountain Bike Size for Women
If you are an adventure biker, mountain bikes are the excellent choice. They are basically used for rugged and off-road conditions biking. Mountain bikes have larger frames, bigger tires, and are equipped with multiple gears. Thus, you should refer to this women's mountain bike size chart:
| | | |
| --- | --- | --- |
| Rider Height | Frame Size in inches | Frame Sizes |
| 4'10"-5'2" | 13-14 | XS |
| 5'2"-5'6" | 15-16 | S |
| 5'6"-5'10" | 17-18 | M |
| 5'10"-6'0" | 19-20 | L |
5. Hybrid Bike Size for Women
If you are buying a bicycle for recreational or commuting purposes, you will find that they are measured similar to a road bike. They are sized in inches like mountain bikes. Hybrid bikes are excellent for pavement and tarmac, plus on off-road adventures.
| | | |
| --- | --- | --- |
| Rider Height | Frame Size in cm | Frame Sizes |
| 4'10"-5'2" | 33-35 | XS |
| 5'2"-5'6" | 38-40 | S |
| 5'6"-5'10" | 43-45 | M |
| 5'10"-6'0" | 48-50 | L |
6. Crusier Bike Size for Women
Cruiser bikes are also called beach cruiser. They usually have balloon tires, have an upright seating posture, and come with a single-speed drivetrain. They are popular among casual cyclists and vacationers.
| | | |
| --- | --- | --- |
| Rider Height | Frame Size in cm | Frame Sizes |
| 4'10"-5'1" | 47-49 | XS |
| 5'1"-5'5" | 50-52 | S |
| 5'5"-5'9" | 53-54 | M |
| 5'9"-6'0" | 55-57 | L |
7. BMX Bike Size for Women
BMX bikes are off-road sportbikes intended for professional use. They are used for racing and stunt riding. BMX are race bikes with very durable steel construction.
| | | |
| --- | --- | --- |
| Rider Height | Frame Size in cm | Frame Sizes |
| 4'10"-5'1" | 47-49 | XS |
| 5'1"-5'5" | 50-52 | S |
| 5'5"-5'9" | 53-54 | M |
| 5'9"-6'0" | 55-57 | L |
Factors to Consider When Buying Women's Bike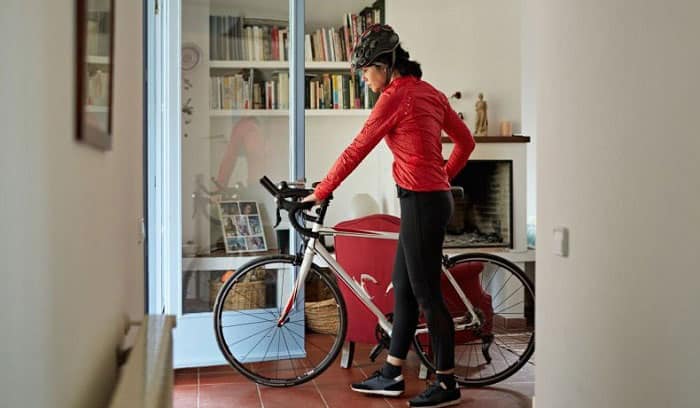 1. Hand size
When looking for a women's bike, it is important that you feel comfortable with your riding position. The number one factor to consider is the hand size. You should reach the bike brake with ease when you are riding. If you feel uncomfortable and uneasy, you must switch to a smaller or larger bike frame.
You should also check the brake mechanism. If you try to brake and cannot hit the brake lever, you have picked the wrong bike size.
2. Back length
Ease is very crucial when choosing a new bike. If you sit on the bike saddle, you must reach the handlebar comfortably. If the back length is not right or not in proportion to the bike, you will find it difficult to reach the handlebars and will struggle to balance.
Good thing, some women's bikes come with a specific back length to suit a women's physique. You can talk to a sales representative to get the correct bike size for you.
3. Saddle shape
Another factor to consider is the saddle shape. Some manufacturers nowadays take into consideration women's physique when making their bike designs. Bikes for women offer comfort and convenience to riders.
These bikes have saddles with cut-out grooves so when women sit on the bike, they will feel comfortable and lean on the handlebars easily. Some bikes offer saddles with double thickness seats to maximize the comfort level.
4. Shoulder width
Women have smaller shoulders compared to men. Even if they have similar heights, men tend to have broader shoulders. The shoulder width is critical when looking for a women's bike. You must spread your arms comfortably when reaching the bike handlebars.
If you choose the wrong shoulder width, you will get tired easily even for short-distance cycling. The more your spread your shoulders, the more air can be trapped when you are reading. This also increases the resistance when navigating your bike, which entails more effort in cycling, as well.
Tips to Get the Correct Bike Sizing for Women
Test driving is the best way to go to know whether you have chosen the right bike size. If you are looking for the correct bicycle size for a 5'2 woman, you should use the bike and ride it for a while to see how comfortable it is to use. Bike shops will let you test drive the equipment before you make your purchase, too. Some would offer a demo bike for a day and let you get acquainted with the bicycle.
You will know that you get the right bike size for women's height if you can stand over the frame with both feet on the ground. You must also swing your leg over the bike, to test whether it is easy to get on and off the bike.
The handlebar is also a great way to gauge how comfortable you can be when using the bike. You must not feel too stretched when reaching for the bike handlebars. If you want to make sure, you can get a professional bike fitting.
Some bike shops will offer you this service at a set rate. The professional fitting ensures that you get the correct sizing, and the bike shop will even set up the bike according to your unique body frame.
Conclusion
Cycling is gaining momentum today. More and more women are engaged in the activity, and plenty of manufacturers produce bicycles to fit women's needs. So, it is important to be aware of the correct women's bike sizes to maximize the usability of the bicycle without compromising physical comfort.
The women's bike size chart guide we provided here will help you determine the perfect bike fit for your needs and lifestyle. Then, you can make minor adjustments on the saddle and bike handlebars for an excellent snug fit.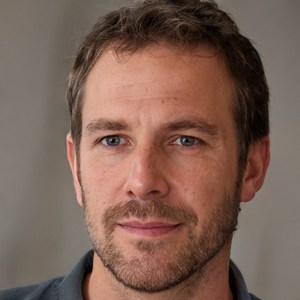 "I ride my bike to work for years, but is that enough? Our carelessness towards our surroundings has taken a toll on the environment. And now, everyone is responsible for changes; even the most minor contribution is counted. With this hope and spirit, I started with my partner to establish Biketoworkday to help more individuals commute to their work sites on their bikes."