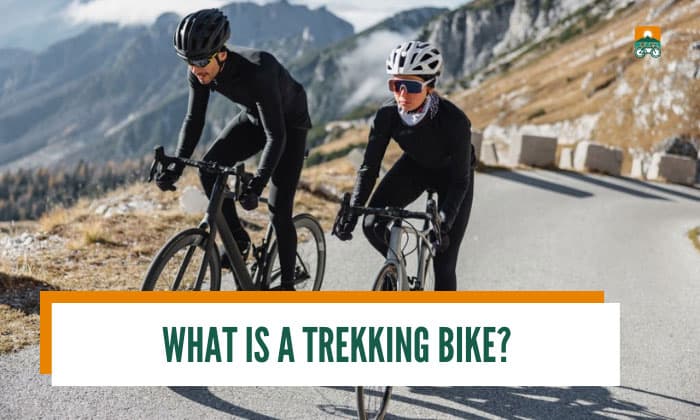 Bikes come in different builds and sizes. Most of them have their respective functions and ideal landscapes. Among them is a bike known to be a hybrid of a Mountain bike and a road bike, The Trekking bike.
What is a trekking bike exactly? It's a bike known for its performance on long trips and durability while exploring rough terrains. Learn more about this bike here and decide if this is the one for you.
All About Trekking Bikes?
1. What is a Trekking bike?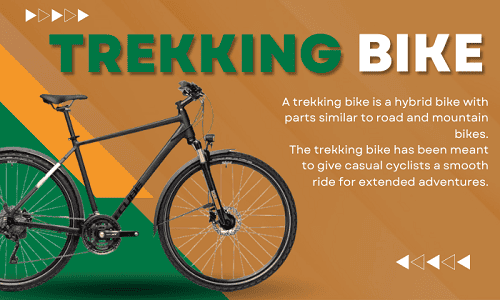 A trekking bike is a hybrid bike with parts similar to road and mountain bikes.
During the 1990s, commuters sought bikes identical to sturdy mountain bikes. Given that mountain bikes are heavier and slower, they prefer lighter bikes that can cruise around cities and towns.
From that idea, the trek bike was made. These bikes have become more popular over the years as an all-rounder. The trekking bike has been meaning to give casual cyclists a smooth ride for extended adventures.
2. Characteristics & Unique Features
Similar to mountain bikes, Trekking bikes have flat handlebars and V-brake systems. They also feature a suspension fork, a triple chainset, and a wide-ratio rear cassette, which makes riding comfortable and smooth, even on hills and bumpy roads.
Their tires have two features. They can be broad or narrow. Narrow tires are often best for city roads and highways. Meanwhile, wider tires are optimized for off-road biking.
Most trekking bikes look like mountain or road bikes, but their function is more diverse than the other two. They can handle both terrains, from smooth city streets to rocky mountain paths.
3. Cost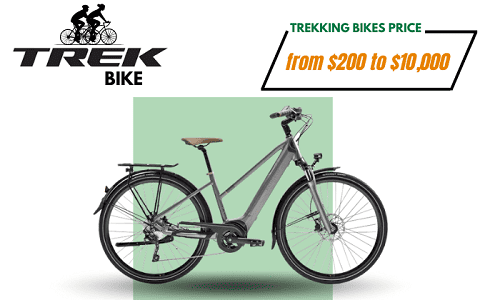 A trekking bike's price ranges anywhere from $200, $400, $800, and up to $10,000 for a high-quality model.
What Are Trekking Bikes for?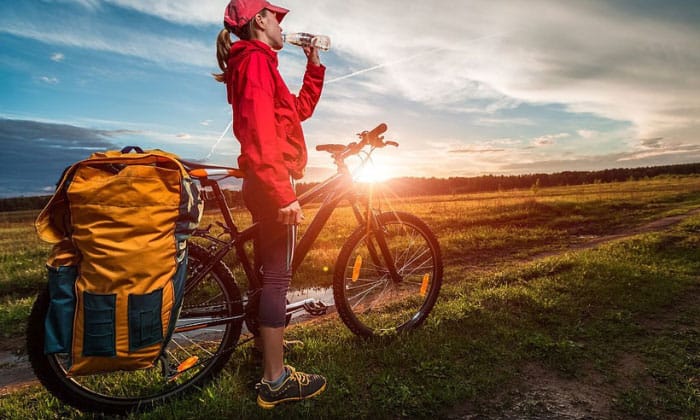 These bikes are often used for trekking. To define trekking, it's known as traveling slowly through challenging terrains and weather conditions. With how trekking bikes are built, they can easily take long tours on any road and path.
Therefore, many cyclists often choose this bike for long biking tours. Its sturdy build can accommodate a wide range of accessories and sports a comfortable riding position that can help cyclists pedal for hours.
Trekking bikes feature:
Panniers
Luggage racks
Full-length mudguards.
Chainguards
Kickstands
Apart from these, you can fit other accessories for touring when using a trek bike. You can even buy a fully-equipped one with complete accessories.
The Modern Patents on a Trekking Bike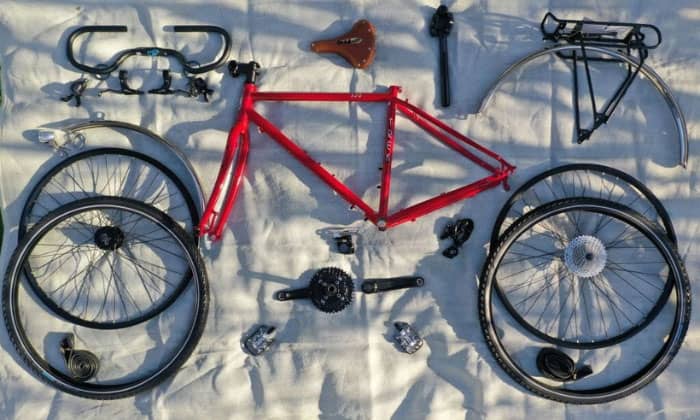 The trekking bike sports unique parts that aren't commonly found on other bikes. They pose both an advantage and a disadvantage to the bike as they get updated and given new details.
Here are three standard patents in Trekking bikes:
1. Disc Brakes
Disk Brakes are one of the new novelties on a Trekking bike. These brake systems are best for trips on various terrains and temperatures.
However, they give extra weight to the bike and are more expensive to maintain.
2. Shock Absorber
Trekking bikes also feature shock absorbers. They improve the tires' shock absorption, giving the bike more traction. With how they absorb bumps, they can also speed up the bike and make the trip more comfortable, even on rough roads.
They can, however, be pricey and complex to maintain. Good quality shock absorbers often cost 200$ or more, and they add more weight to the bike.
3. Quill Stems
Cheap trekking bikes may feature a quill stem instead of a modern a-head stem or threadless forks. The quill stems may become deformed with its impractical requirements and tedious maintenance.
Trekking Bike Sizes
Trek bike sizes are measured by determining the rider's height before fitting them to an appropriate frame size. They come in four sizes: Small, Medium, Large, and Extra-Large.
Trek bikes often use alpha sizing to quickly classify a range of heights suited for the trek bike. Most manufacturers offer sizing charts for cyclists to determine which frame size fits their height.
When choosing the proper size, a rule of thumb is to go for the comfortable pick, depending on your riding style.
Trekking Bikes vs. Other Bikes
| | | |
| --- | --- | --- |
| Bike | Pros | Cons |
| Road Bikes | Fast, lightweight | Limited to smooth, paved roads |
| Gravel Bikes | Wide tires, lightweight, powerful disc brakes | Expensive, no suspension |
| Mountain Bikes | Has suspension systems, flat handlebars, disc brakes | Heavy, slow on paved terrain |
| Trekking Bikes | Versatile, durable, has luggage mounts, lighter | Contains dangerous patents |
| Hybrid Bikes | Versatile, comfortable, fits beginners and experienced cyclists. | It may be heavy. |
From practicality to size, and even in their builds, prominent distinctions are present in trek bikes. They differ most in weight and the amount of luggage they can handle compared to other bikes.
Still, despite their close similarities, we cannot deny that trekking Mountain bike or road bikes differ from the lighter, functional trekking bikes.
How to Choose a Trekking Bike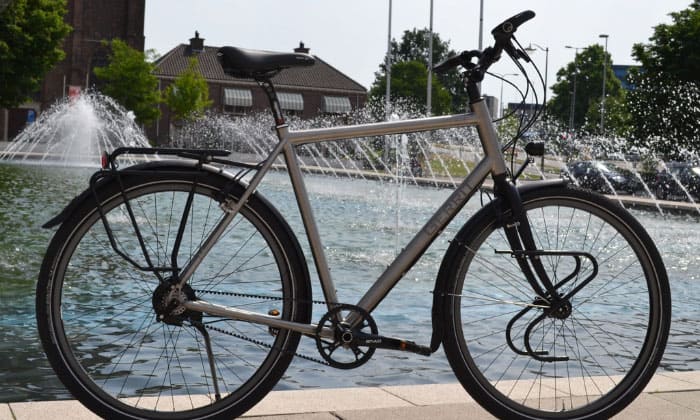 Now, how do you choose a trek bike? They come with different accessories, adjustable suspension, and other features. Selecting the best would depend on your size and its parts.
To set the ideal trek bike, choose according to your height and the model's sizing measurements. Other than size, you must consider the model and price that best suits your budget and use.
You can choose from three trek bike categories:
Basic models: For trekking and city use, weighs around 15 kilos.
Lighter models: Weighs less than 13 kilos.
Complete models: Comes with complete hiking equipment and high-standard builds.
Maintenance and Safety Tips for Trekking Bikes
To check if your Trekking bike is up to par with all the safety requirements, it's best to check out the city/trekking bicycles' EN14764 regulations. It specifies the standard safety and performance requirements needed to use trekking bikes.
The rules can also serve as a maintenance guide to check what you need for your Trekking bike before you hit the road. It also contains test methods to check if your trek bike is safe and adequately maintained.
Frequently Asked Questions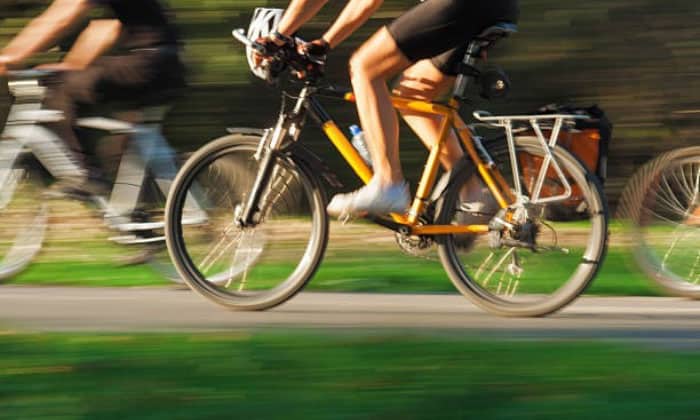 Are trekking bikes good for long-distance touring?
Absolutely. You can ride and explore long distances with trekking bikes. Its comfortable build helps you take on a relaxed position despite riding for hours.
Can you use a trekking bike for off-road adventures?
Of course, the trekking bike is designed to be used on both smooth and rough terrains. It combines the functionality of a road bike and a mountain bike. Therefore it's perfect for off-road explorations, just like an MTB.
Are there any differences between a touring bike and a trekking bike?
Although they sound similar, there's actually a difference between these two bikes. Touring bikes are also made for long-distance travel through paved, smoother roads. Trekking bikes can handle rough terrains with a stronger frame and wider tires.
Conclusion
To understand what is a trekking bike, it takes rough terrains and long bike adventures to know what it's for. You take two great bikes and combine their best specs, creating the ultimate bike.
Over the years, the trekking bike has provided comfort and function to many cyclists worldwide. So, when choosing a bike, look up the trekking bike. Its features and functions may be the bike you're looking for.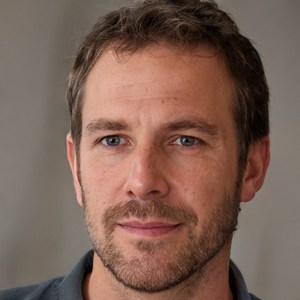 "I ride my bike to work for years, but is that enough? Our carelessness towards our surroundings has taken a toll on the environment. And now, everyone is responsible for changes; even the most minor contribution is counted. With this hope and spirit, I started with my partner to establish Biketoworkday to help more individuals commute to their work sites on their bikes."