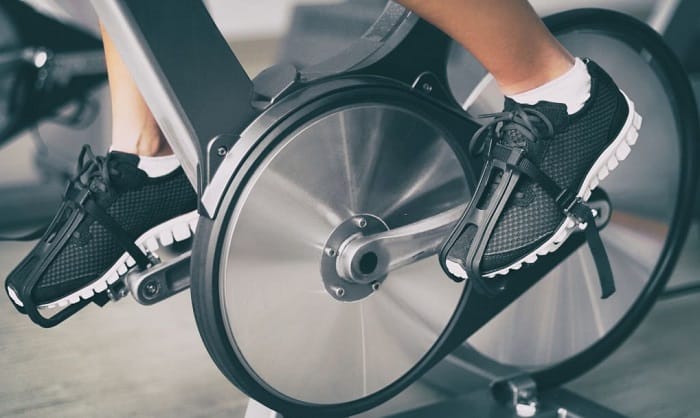 How much does a Peloton Bike weigh? Despite being relatively compact and slim, the Peloton bike weighs significantly more than most people expect. The Peloton bike weighs somewhere between 135 and 140 pounds.
It is much heavier than the average road bike but not really outside the range of typical fitness cycles. For a semi-serious mountain biker, the Peloton bike weight is likely not a problem.
How Heavy Is a Peloton Bike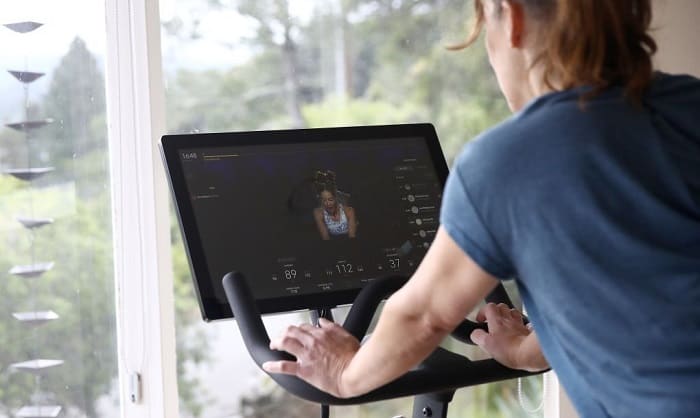 In 2014, the first Peloton stationary bicycle was released. Today, there are two generations—the standard Peloton bike and the Peloton bike plus, each with varying weight.
1. Standard Peloton Bike Weight
Starting at $1,195, the Standard Peloton bike weighs 135 lbs with measurements of 59″ L x 53″ H x 23″ W. The bike features powder-coated welded steel and a Poly V power transmission belt drive.
The standard Peloton bike assures nothing but comfort and convenience with the Sport series saddle. In addition to that, it comes with a 21.5″ multitouch touchscreen that plays 1080p HD with 2 GB Ram.
2. Peloton Bike Plus Weight
The latest generation of Peloton also starts at $1,995 but weighs a bit more. This Peloton Bike Plus weighs 450 lbs with dimensions of 59″ L x 59″ H x 22″ W. Indeed, you can expect more from the Peloton bike plus.
For one, it features a rotating HD youch screen and an enhanced speaker system that will give you a much better experience while you're on the bike. It can also be synced to your Apple Watch to track cycling hours and sync metrics.
Moreover, it also has an auto-resistance option that automatically changes the resistance to match the instructors' cues.
3. Peloton Weight Limit
Before you get a Peloton bike, it's important to note its weight limit, regardless of the version you choose to get. The Peloton bike weight limit for both versions is 297 lbs.
Anyone who weighs more than this and uses the bike could potentially damage it; therefore, the weight limit on Peloton is a piece of crucial information to know before buying. There are alternative stationary bikes meant for heavier users.
Frequently Asked Questions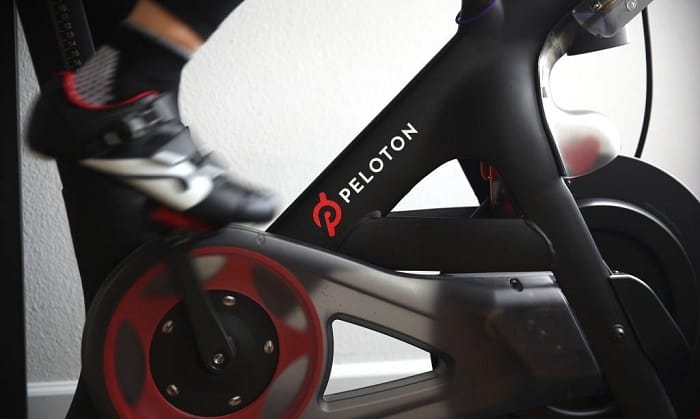 1. Is Moving Peloton Bike Easy?
Now that you know the weight of a Peloton bike, it might surprise you that it is easy to move. You should be able to move a Peloton bike by yourself.
In most cases, the bike can be mounted without any assistance, and you can also move it around without much effort.
2. What is the Peloton Bike Ceiling Height?
The standard Peloton bike and the Peloton bike plus have a minimum ceiling height of 250 cm. Additionally, the Peloton bike is compact, so it will not take up too much space in your room.
3. Is the Peloton Bike Good for Beginners?
The Peloton bike is generally recommended for people who already have a bit of experience with stationary bikes. This is because the Peloton bike is very different from most other stationary bikes.
Even if you already have experience with other bikes, it won't necessarily translate to your Peloton experience. The Peloton bike is very different in terms of how it operates, the difficulty of the exercises, and the calorie burn.
The Peloton bike is often compared to a high-end spin bike with almost the same dimensions and weight, which is more at home in a gym than in a living room.
If you're just starting working out, it is recommended to get a standard Peloton bike. However, when you're ready to move on to more advanced levels and work out, you might want to consider getting the Peloton bike plus.
Conclusion
We hope this answers your question of "how much does a Peloton bike weigh." Peloton bikes are next-generation stationary bikes.
They're quite different from the average bike and the average gym bike in terms of size, weight in kg, and many more. If you want to start a fitness movement in your house, the Peloton bike is one of the best tools.
Furthermore, read more related articles if you need: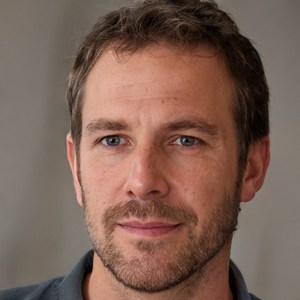 "I ride my bike to work for years, but is that enough? Our carelessness towards our surroundings has taken a toll on the environment. And now, everyone is responsible for changes; even the most minor contribution is counted. With this hope and spirit, I started with my partner to establish Biketoworkday to help more individuals commute to their work sites on their bikes."