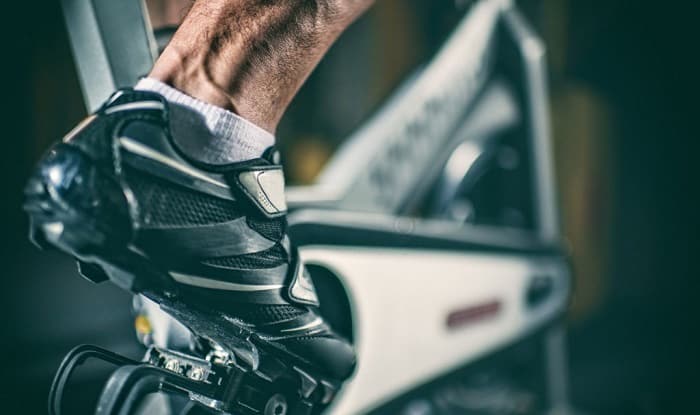 When it comes to comfortable cycling, the shoes you wear have a direct impact. The right shoe sizing can help you perform in a stable and convenient manner. Moreover, with right-fitting shoes, you can endure long workouts.
Peloton, as a renowned brand for indoor bicycles, also offers superior quality cycling shoes. But, are Peloton shoes true to size? The short answer is YES. Shoes manufactured by the brand run true to the available sizing options. The sizes range from 36-43 EU for women and 40-48 EU for men. To understand more about Peloton shoe sizing, continue to read this article.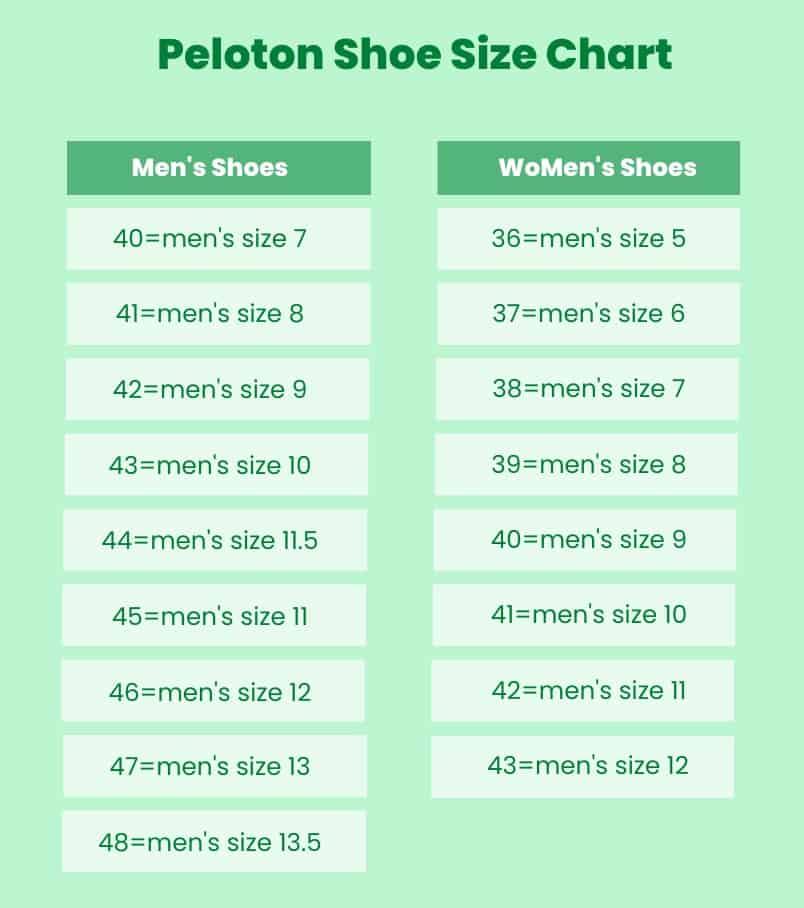 Peloton Shoe Size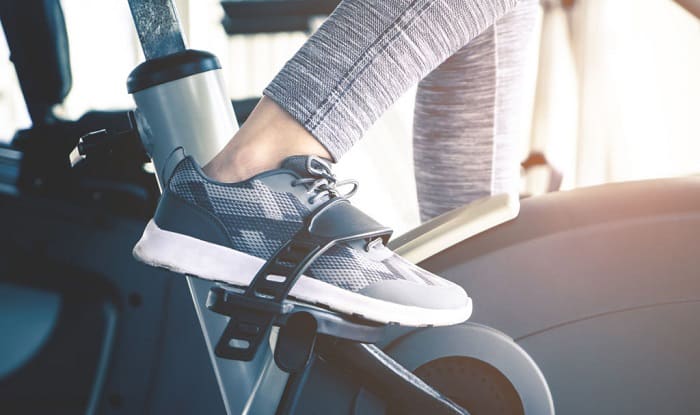 Peloton shoes cater to both men and women. Your regular shoe size is compatible with a Peloton shoe especially if you have standard and semi-narrow feet.
If you have slim and very narrow feet, we recommend sizing down when buying Peloton shoes. Conversely, for those who have wide and broad feet, sizing up is the best option to fit comfortably in Peloton shoes. The brand also offers half sizes with an estimated 16th-inch difference.
Women Peloton Shoe Size
Peloton bike shoes for women offer sizes from 36-43 EU or 5-12 US. Unlike men's Peloton shoes, women's shoes do not offer half sizes. If you are used to buying shoes in half size larger, we recommend rounding up to the next big size. As such, you will not be worried that the shoes you picked are too small.
Men Peloton Shoe Size
The Peloton bike shoes sizing for men offered by Peloton is more flexible compared to women's size chart. The brand provides a wide range of sizes from 7 up to 13.5 inches. They offer half size in the men shoe category as well. If you are more comfortable buying shoes with half size, getting Peloton shoes will not be difficult for you. As a biker, you can easily adjust to the spinning shoes offered by the brand.
Kid Peloton Shoe Size
If you are buying Peloton shoes for your child, you can go half size lower than your kid's original foot size because children's feet are smaller and less narrow compared to adult's feet. For boys, you can use the women's Peloton shoe size chart when picking.
Things to Consider When Buying Peloton Shoes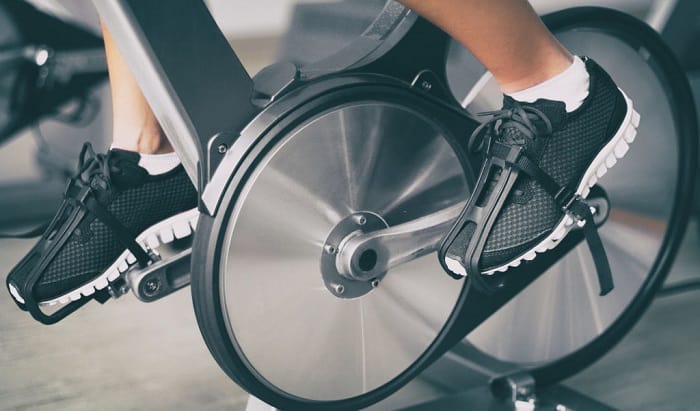 Peloton shoes are perfect for both professional and newbies. It offers durability and is specifically designed for biking activities. Aside from the right sizing, there are things you should consider before buying Peloton shoes:
1. Length
Some people might think that length corresponds to the shoe sizing. However, when looking for cycling shoes, length is not a major concern. You do not need a cycling shoe that has extra space in the front of your toes.
Unlike running shoes, a few millimeters of additional length is enough for your spinning shoes. Nevertheless, you should always ensure that your toes feel safe and comfortable with the shoes you selected.
2. Width
Peloton shoes offer standard sizing for both men and women. Meaning, when designing the shoes, the brand used the measurements of a normal foot. If you have a severely wider foot, you must get one size larger than your normal size.
It is important to pick a pair that does not put too much pressure on the widest area of your foot. If the size makes you uncomfortable even in a stationary or standing position, imagine how difficult it will be when you are using the shoes for spinning!
When you are out choosing for your Peloton shoes, ensure that you will test it out on your bike and go for a ride. In this manner, you will be able to determine whether you got the right sizing. If you feel pain after testing it out, you are using the wrong size.
3. Accommodation
Another factor to consider when searching for Peloton shoes is the accommodation. It means that your entire foot is fitted perfectly inside the shoe. Your toes and heels are sitting well on the surface of the footwear.
You have to observe whether the shoes are becoming too tight or too loose when wearing them. Take notice of the rear end of the shoes, it must conveniently fit in with your heels. The right accommodation can make you feel comfortable and stable throughout the whole cycling. It can also prevent untoward injuries when biking.
4. Easy closure
For cyclists who are always on the go, you should factor in the enclosure system of the shoes. It is more convenient to use cycling shoes with velcro straps. In this way, it is easy to fasten and unfasten, and will not get too tight when in use. You can easily make smooth adjustments using the velcro straps. It will always make you feel comfortable when spinning on your bike.
5. Stiff and stable soles
Getting Peloton shoes with stiff soles ensures that the footwear will always be intact and in shape. Cycling is a very dynamic activity that requires intensive foot workout. If you are using unstable shoes with soft soles, it can directly affect your cycling performance.
Aside from making you feel uncomfortable, you might not be able to complete a full cycling activity because the pedal is starting to hurt your soles. Nevertheless, ensure that the shoes are well-cushioned for a comfortable fitting.
Conclusion
Do peloton shoes fit true to size? Peloton shoes are true to size. With this brand, you can find comfortable biking shoes that perfectly fit your foot size. However, before making your shoe purchase, we hope that you consider the factors we mentioned above.
Aside from picking the right size, width, enclosure system, accommodation, and sole material can directly affect the level of comfort you experience using the shoes. It is vital that your feet are comfortable during your spinning classes or biking workouts.
Hope you like this article on are peloton shoes true to size. Please let me know if you want me to write anything else!
Read more other topics related to peloton bike: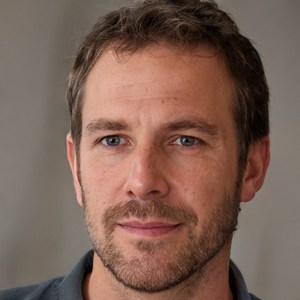 "I ride my bike to work for years, but is that enough? Our carelessness towards our surroundings has taken a toll on the environment. And now, everyone is responsible for changes; even the most minor contribution is counted. With this hope and spirit, I started with my partner to establish Biketoworkday to help more individuals commute to their work sites on their bikes."