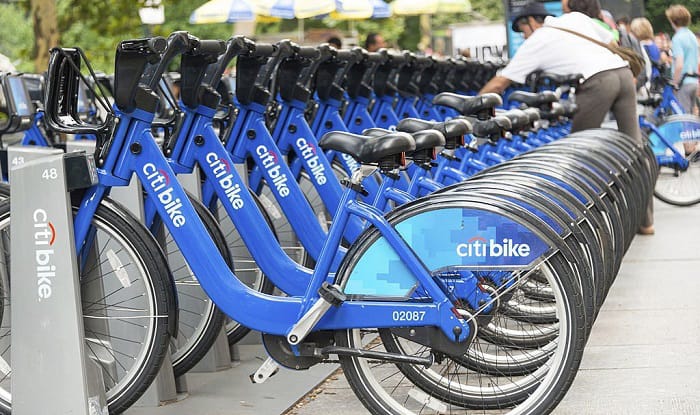 Citi Bike is a bike sharing system operating in the boroughs of New York City, including Manhattan, Brooklyn, Queens, and the Bronx. It has expanded to New Jersey, too. It was recently acquired by Lyft and gained significant popularity.
Citi Bike provides affordable and convenient transportation for all in NYC. Since it requires the use of technology to operate its bike sharing system, its services can be confusing.
For first time users, you need to understand the basics of using Citi Bike, such as unlocking, bike riding, and returning. To make things easier for you, read this guide about how to use Citi Bike below:
Ways to Use Citi Bike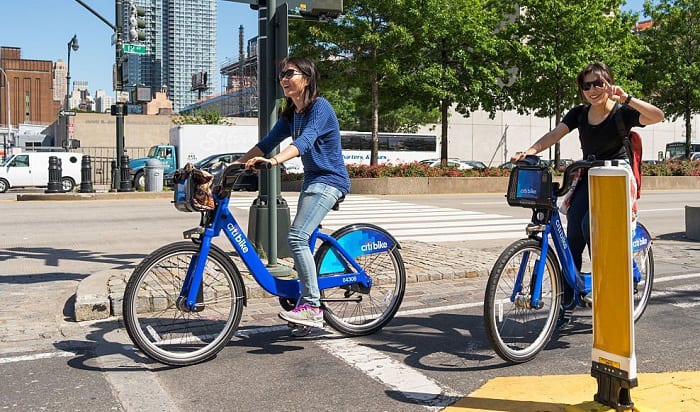 1. Download the Citi Bike App
Citi Bike is a thriving bike sharing company that became popular for NYC locals. Commuters prefer to use Citi Bike because of its convenience and affordability. So, Citi Bike how to use?
It comes with a phone application that gives you access to its bike-sharing platform. With the use of an app, you can find bicycles in various Citi Bike stations. The app provides access to the payment method, purchase membership, and bike pass. Through the app, you enjoy the convenience of Citi Bike.
2. Create your Citi Bike Account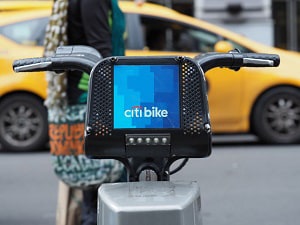 After downloading the app, you will be asked if you have an existing account with Citi Bike. If you do not have one, you should create one. In case you have a Lyft app, you can synchronize your accounts and use your basic information, such as email, phone number, and payment information.
3. Input your Location
Next, you have to share your location using the app. It allows you to see the closest Citi Bike stations so you can rent a bike in NYC.
4. Choose your preferred pricing plan
Citi Bike requires you to have a subscription before you can use its platform. You can either use a yearly membership, a single ride, or a citibike guest pass for one day.
5. Select and unlock a bike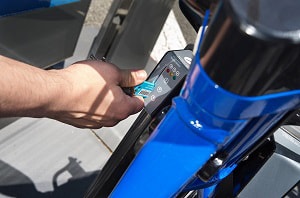 Now that you have downloaded the app and signed up for a subscription, check available bikes near you. Select the bike from the app, then you will see a specific amount for that ride. You will get a QR code to unlock the bike. If you are a member, you will get a member key to unlock it.
Using Citi Bike the First Time
1. Choose your ride
Once you downloaded the app and signed up, you are ready to choose which ride you want – day pass, single-ride or yearly membership. If you choose the day pass or single ride, you have to wait for the QR code to unlock the bike you select.
If it is a membership option, wait for the Citi Bike key to be delivered to you. The key normally takes two weeks to arrive in your mail. Once you receive it, you can use it to unlock Citi Bikes near you.
2. Head to the nearest docking station
If you already have the key or the QR code, you can go to the nearest Citi Bike station to get a classic bicycle or citibike electric bike. The app will help you find the nearest docking station to use the QR code or the key and get the bike.
Unlock the bike
Wait for the light on the station to turn green. It indicates that you've successfully unlocked the bike and can now ride citi bike. Lift the bike and remove it from the dock to ride it throughout NYC.
Returning the Citi Bike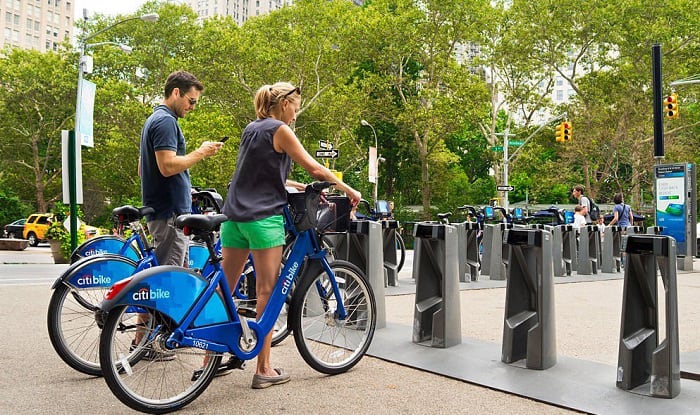 One of the most important citi bike rules is returning the bike after use. It is essential that you return it to the nearest docking station. For this process, follow the steps below:
1. Find a nearest docking station
Using the app, find the nearest Citi Bike docking station. Once you reach the docking station, check for an empty slot to put the bike. Place it in the slot available and prep it for returning.
2. Dock Citi Bike
You need to align the triangle at the front of the bicycle with a triangular shaped dock. Insert the bicycle into the slot and push it in a downward direction. Avoid slamming the bike to prevent damage.
If you damage the bike, charges that could be deducted from your account. After docking, wait for the green light to turn on. It shows that the bike has been docked properly, if it does not turn on, you need to recheck the position of the bike. Try docking it properly again.
If it still fails to turn green, find another slot to dock your bike. Repeat the process until you get the green light. The light ensures that your ride has already ended, and no further charges will be deducted from your account.
3. Paying Citi Bike Membership
Of course, you will not be able to get a Citi bike for free. If you opt for a day pass or single ride, you can pay for using Citi Bike even without the app. Just head to the docking station, and pay there. Pay with a credit card or a debit card.
These two work the same way. You need to tap the screed at the kiosk to start paying. Select your desired ride and enter the required credit card details. If the payment pushes through successfully, wait for the QR code to print out.
What Is Citi Bike?
Citi Bike is a bicycle-sharing business started and based in New York. It expanded to New Jersey and has several stations in the city, including Hoboken and Jersey City. Citi Bike uses a mobile application to give you access to its bike sharing platform. There, you can check, rent, and pay for the use of bicycles.
How Does It Work?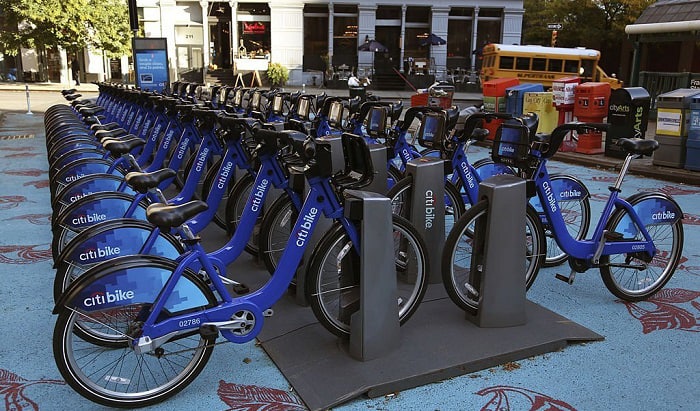 Citi Bike works like a bike rental company but you need to use Citi bike app and kiosks instead of interacting with a bike rental owner to get a bike. It has comprehensive docking stations where you can conveniently rent a bike either for a day or single ride pass.
How Much Are Citi Bikes?
There are three options for which you can use Citi Bike. You can choose the annual membership, single ride, or day pass. A yearly membership costs $15* per month and allows you unlimited 45-minute rides on a classic bike. Single ride costs $3.99 per trip and gives you a 30 minute ride on a classic bike. Lastly, a day pass costs $15 and gives you access to an unlimited 30-minute ride.
For more details, check this article on Citi bike costs here.
Where Can I Find a Citi Bike?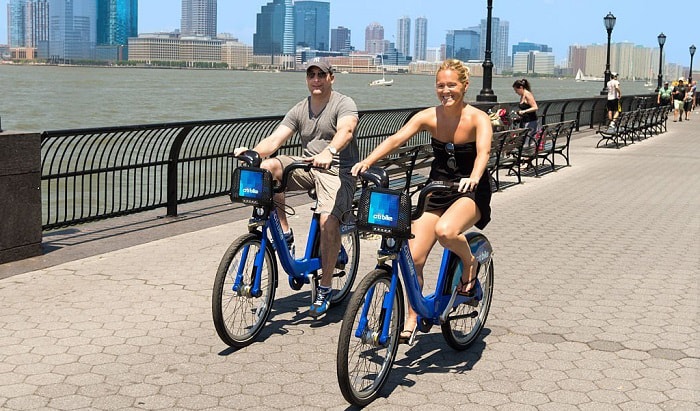 Citi Bike is still a growing business and is only available in New York and New Jersey. You can only find them in well-populated areas in these cities. You can use citi bike NYC around its four boroughs, too. Since it is a thriving company, Citi Bike can potentially expand to other states and cities in the future. Also, check this Youtube video to know how to use Citi bike:
Conclusion
The number of bike commuters is rapidly growing and Citi Bike understands this. It offers convenience and affordability to cyclists. Citi Bike works well in well-populated areas because of the availability of bike docking stations. It helps users save space at home, as they do not need to buy a bicycle to use for commuting. They just need to log in to the app, find the nearest station, get the bike, and enjoy the ride.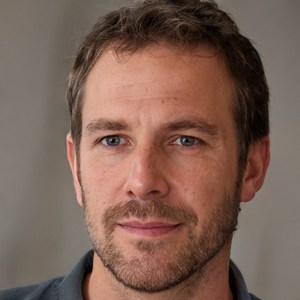 "I ride my bike to work for years, but is that enough? Our carelessness towards our surroundings has taken a toll on the environment. And now, everyone is responsible for changes; even the most minor contribution is counted. With this hope and spirit, I started with my partner to establish Biketoworkday to help more individuals commute to their work sites on their bikes."