Both an average weekend rider or a seasoned cyclist know that getting a bike tune-up is necessary. It keeps your bike at its optimum performance by ensuring that its components are properly tightened up.
It means that the brake, shifters, headset, bottom bracket, and other bike parts are working or performing conditionally well. The bike tune-up is a regular maintenance activity that your bike should undergo.
However, how much does a bike tune up cost?
The average cost of a bike tune-up is around $60 to $150. Depending on your bike maintenance needs, you can get either the basic tune-up amounting to $60 or a major tune-up ranging from $100-$150.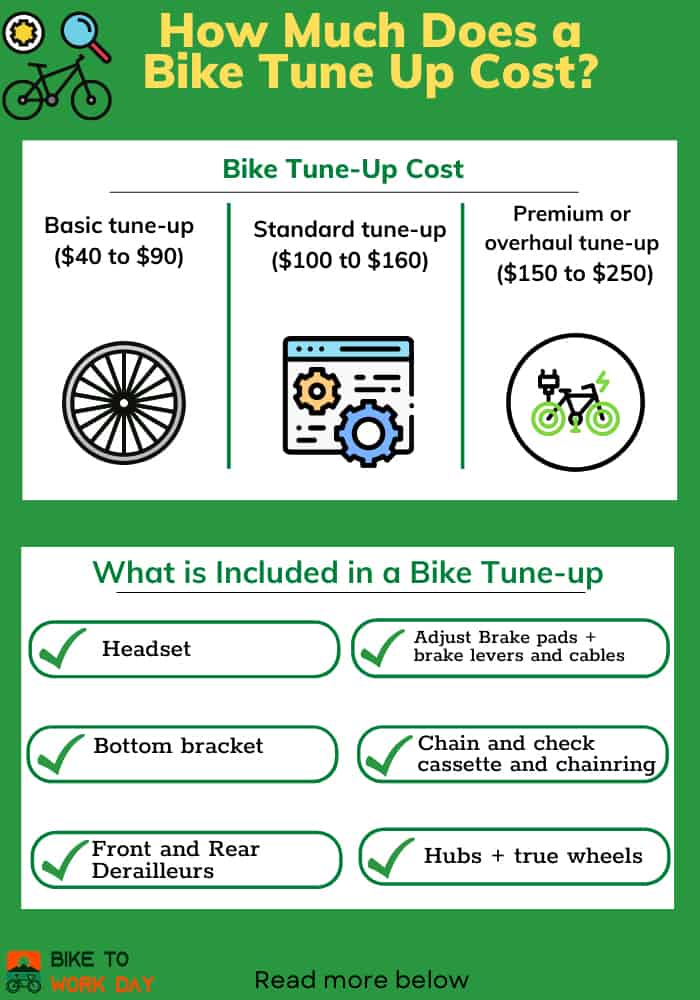 What is Included in a Bike Tune-up?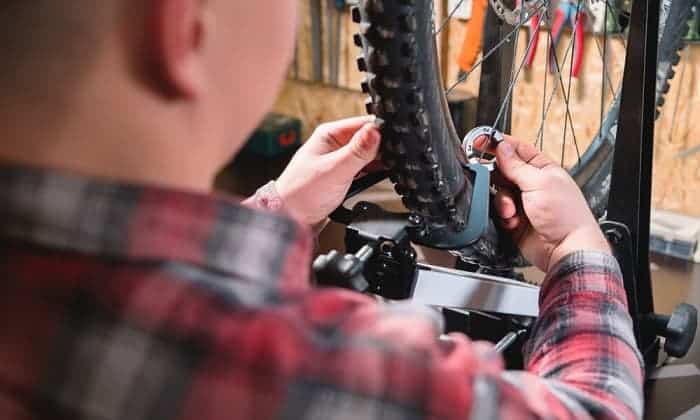 If you want to avail a bike tune-up, you will get a service for headset adjustment, bottom bracket adjustment, checking and adjusting group sets, hubs and true wheels adjustment, and a minor frame clean.
For full details, you can also check the following below:
1. Headset
The headset is one of the most important components of your bike. It is the brain of your machine and is responsible for navigating the bike in the proper direction. If you have a well-tuned-up headset, you can enjoy smooth and precise steering when on the road.
If you have a badly tuned-up headset, it can cause road accidents as well. You cannot navigate the road in the right direction if your headset is not performing at its optimum. For your safety, you need to check your bike headset regularly.
It is crucial to remove the grit and dirt that builds up on your headset. In this way, you can prevent the dirt from damaging or breaking this specific part. The dirt and grit penetrating through your headset can also affect your ride, making it harder for you to control your biking.
Get the headset cleaned, including the upper bearing and the lower bearing. It allows the fort to run efficiently and ensures clean and hassle-free steering.
To do this, the maintenance man would take off the stem and handlebar while pulling out the fork from your bike frame. Afterwhich, the grit, grease, and dirt will be wiped off. Then, the headset will undergo greasing again.
Read more: Threaded vs threadless headset: which is better?
2. Bottom bracket
The bottom bracket is another essential part of your bike. It is where the pedals and bike frame meet to transmit the energy and force to the wheels. With the help of a bottom bracket, your bike can move properly.
Since it is part of the basic tune-up process, most bike shops ensure that the bottom bracket is in perfect condition. The bottom bracket will not function well if it's loose or tight. If this happens, the repairman can either tighten it or adjust the bottom bracket accordingly.
3. Front and Rear Derailleurs
Front and rear derailleurs can get damaged or worn out if you are a regular biker who goes on rough and hilly roads. If your bike derailleurs do not tune up properly, shifting gear would be a difficult process. It will give you a hard time riding your bike on tough terrains with high slopes.
Thus, it is critical to properly set both the derailleurs to give you the optimum bike ride. You have to ensure that during the tune-up process, your derailleurs will always be checked. This will guarantee that upon shifting gears, the chain will not fall off or automatically change the gear.
During the tune-up process, your derailleurs will be inspected to know whether it is wearing out. If the part is severely damaged, you might need to adjust or replace it. This will guarantee a more precise, quiet, and convenient derailleur.
4. Adjust Brake pads + brake levers and cables
Brake pads, levers, and cables also have a direct impact on your riding experience. It is essential that these components are well-adjusted according to your needs. Meaning you can ride your bike efficiently and conveniently.
Ensure that your bike cables are not slack, especially the cables near the rear brake. If the cables get stuck, adjust the position, and move it back to its proper placement. Also, the lever, calipers, and other group bike sets are tightened securely.
Then you should give attention to the brake pad, wherein the brake pad should touch the middle of the braking surface on the rim. Make sure that the front of the pad is touching the rim to prevent unnecessary noise or squeaking.
5. Chain and check cassette and chainring
The next bike components that need tuning up are the chain, cassette, and chainring. You should check the chain regularly as they can easily wear out. If this happens, a bad chain can also affect the performance of the cassette and the chainring.
It is vital to change your chain once a year, especially when you are using the bike regularly. The bike cassette and chainring, on the other hand, should have proper lubing and tuning up.
6. Hubs + true wheels
It is also important to treat your bike hubs and wheels well. Regular maintenance should keep your hubs and true wheels in check.
Ensure that the bike wheels are securely attached to the bike for them to function properly. The wheels should hold your weight and keep your ride in balance. If it is not working well, you should look for potholes, curbs, or loose angles.
How Necessary Does Your Bike Need Tuning Up?
Depending on what type of biker you are, tuning up varies as well. If you are always on the road and love going to rough and hilly terrain, it is advisable to get a regular maintenance check twice a year. In this way, you will easily identify if you need bike part replacement or repairing of your bike.
If you are a weekend biker or just using your bike to run errance, a bike tune-up once a year will do. It will ensure that the bike parts are at their optimum performance and no bike repair or parts replacement is needed.
A bike tune-up such as the Rei bicycle tune-up does not only ensure your bike's best functionality but also guarantees road safety. So, it is essential to visit your local bike shop for tuning up.
How Much Does a Bike Tune Up Cost?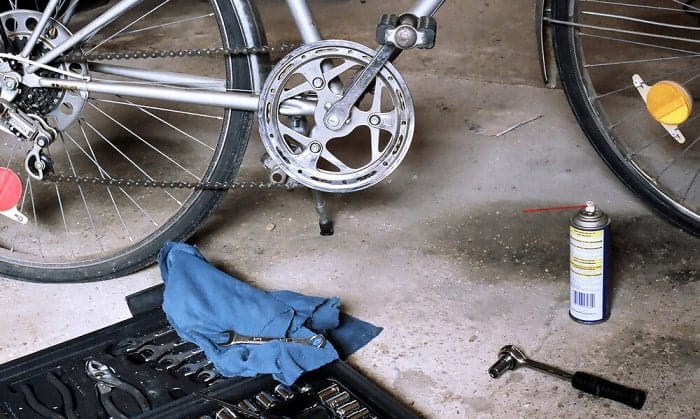 As mentioned earlier, there are two main packages for a bike tune-up. You can opt to avail of a basic tune-up or a major tune-up depending on your bike needs, especially if you do not prefer a DIY bicycle tune-up. For more details, here are the three packages you can choose when getting a bike tune-up:
1. Basic tune-up ($40 to $90)
If you are looking for the cheapest bicycle tune-up cost, a basic tune-up is a good choice. Some bike shops offer a basic bike tune-up for as little as $40. In this package, you can only enjoy the service for lubricating and basic cleaning.
If you want something that involves a technical repair and maintenance check, the rate can go as high as $90. For this price, the bike shop can adjust the brakes, drivetrain, torque as well as inflate tires, truing wheels, gears, and bearing adjustments, among others.
2. Standard tune-up ($100 t0 $160)
If you feel like your bike needs more than a basic tune-up or you are looking for a mountain bike tune-up cost, you can upgrade the package to a standard tune-up. You will spend more, but your bike will undergo thorough maintenance checks and tune-ups.
With the standard rate, you get the basic tune up services plus deep bike cleaning and polishing, drivetrain removal and degreasing, and an extra professional test ride for checking other bike issues.
3. Premium or overhaul tune-up ($150 to $250)
If your bike needs a major overhaul, you need to spend $150 to $250 for an overhaul tune-up. In this package, your bike will be thoroughly checked to know the damages and component issues. The parts will be properly adjusted to ensure that your bike can still deliver optimum performance.
It is the best performance bike tune-up cost you can avail for your bike.
Aside from bike part check, your bike will be subject to deep cleaning, lubrication, and proper alignment. The shop will also replace old bearings and cables to keep your bike more attuned.
It is a thorough check-up and maintenance activity for your bike. After the tune-up, you will notice a vast difference in your biking experience. Your bike will be in its best shape and functionality.
Conclusion
As a responsible cyclist, visiting a bike repair shop is necessary to ensure that your bike's in optimal shape. It also guarantees that you are always safe when on the road. There are different bike shops out there offering various packages and rates for a bike tune-up. It is necessary to assess the needs of your bike first before availing of the rate.
Luckily, we have provided you an overview of the average cost of getting a bike tuned up. May this give you the necessary information about the tuning-up process. For your queries or suggestions, we are open to comments down below.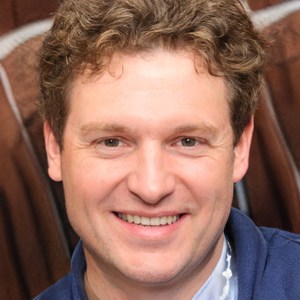 "Bike commuting should be the trend for the next few years, and it is a convenient and eco-friendly way for us to travel. And we are here to make it a bit less troublesome for people who want to maintain their vehicle for a long time. So, the content I expect to put out here is offering help for bikers who are facing issues with parts of their bikes once in a while. Let's have fun and protect the environment together!"