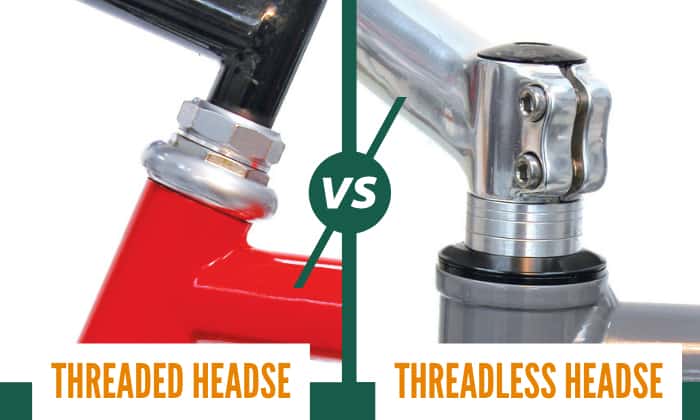 Bicycle headsets are bearings that allow bike riders to steer while supporting the fork in place. Often overlooked, the part is essential to maneuver your bicycle in your desired direction.
In this article, learn the difference between threaded vs threadless headset with this comprehensive comparison to guide you.
| | |
| --- | --- |
| Threaded Headset | Threadless Headset |
| With fork that has threads | Has a fork that lacks threads |
| More complex, assembled parts consist of up to 8 parts. | Has fewer components, with only 2 bearings and 2 |
| Usually available on older bike models | Common in latest bike models |
| Installation and removal requires specialized tools | Quicker and easier to repair |
| Considered as an outdated design mechanism | A modern mechanism |
What is a Threaded and Threadless Bike Headset?
Before starting, check out this headset diagram to picture out what a bike headset exactly looks like.
There are two common types of bike headsets used by manufacturers for bicycles: the threaded and threadless headsets.
A threaded headset is a rotatable interface comprising a threaded fork headset screwed tightly, with the bearing cups pressed into the head tube. "Threaded" implies that the bolts connected on the fork's exterior upper part, bundled against the top bearing.
While a threadless headset system, as the name suggests, does not have any thread. Instead, a crown race connects the lower bearings at the base of the steerer tube.
Differences
The difference in both types lies in the design mechanism, particularly the fork. Thus, understanding the headset anatomy will be beneficial to differentiate between threaded and threadless headsets.
Here are the headset bike parts for both types of bike headsets:
1. Threaded headset
It comprises several components, making it heavier than its counterpart. The quill stem in threaded headsets extends to the fork tube, which tightens to a wedge that clamps inside the threaded fork headset. Based on the bike size, the steerer length may vary, while the steerer tube measures approximately 1 inch.
Available standard sizes come at 1" threaded headset, 1-1/8″, and 1-1/4″ headsets.
2. Threadless headset
This type of headset clamps the bike stem outside the fork tube, connected with a cap and a bolt that goes inside. There is a star nut at the internal part of the fork, which the bolt will be screwed and tightened.
Standard steerer sizes for threadless vary at 1″, 1.25″ and 1.5″, with 1 ⅛" as the most common.
Is there still some confusion between the two headsets? You should look at the headset bearing size chart provided by the manufacturers for a better comparison.
Pros and cons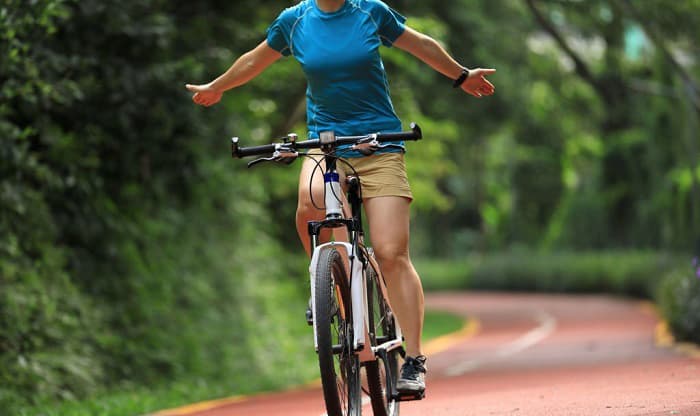 1. Threadless headsets
Advantages
Design versatility – 1 ⅛ threadless headsets are the modern standard headset for MTB in the market today, considering its mechanism and availability. It will benefit enthusiasts who prefer to modify their bicycles due to various frames, fork stems and handlebars options to choose from.
Faster sprinting – Using 1 ⅛ threadless headset size will allow you to use a 31.8-millimeter clamp. It provides a stiffer feel on the handlebar, which can be helpful for faster sprinting on a mtb.
Disadvantages
Stem height adjustment – Threadless headset has a limited stem height adjustment range. Since it will depend on the bike's steerer tube length, you can buy a bike seat adapter to help you get through it.
2. Threaded headset
Advantages
Retro look – Pairing it with classic quill stems is perhaps one of the features that will work to your advantage when using threaded headsets. Its old design mechanism brings its retro appeal, suited for riders who like the nostalgic vibe of vintage bikes.
Comfortability and steering – A threaded headset is also beneficial for road bike riders who wish to achieve comfort while sporting an upright cycling position when cycling.
Disadvantages
Part replacement – The replacement of parts, such as forks and stem tubes, is expensive due to their limited market availability.
Cost
Threadless headsets are cheaper to manufacture than their threaded equivalent, thanks to their plain and lighter bearing size. A threadless headset costs $20 to $100, depending on the brand manufacturer.
Threaded headset only costs around $10 to $55. Although a threaded headset on a bike is present in cheaper and old-style bicycle model variations, maintenance and replacement cost for threaded headsets is considerably higher.
Frequently Asked Questions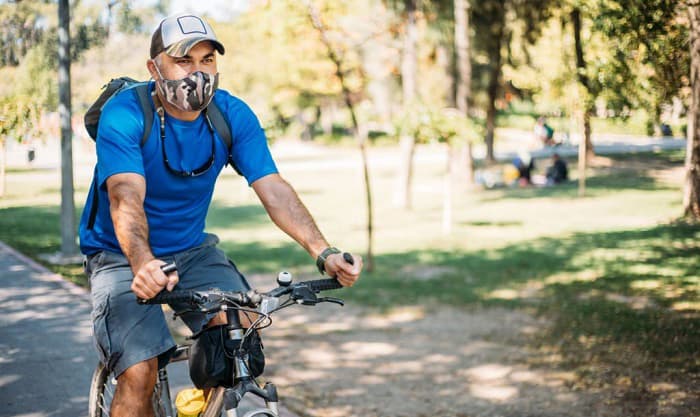 Are threaded or threadless headsets better?
The answer varies based on the bike you ride and the level of your cycling capacity.
With their modern design, convenience, and market availability, threadless headsets are considered better by pro MTB riders. However, for those looking for better handling adjustments and classic-looking appeal bikes, you should choose threaded headsets.
Can I change my threaded headset to Threadless?
Yes, doing so is possible. Still, it depends on the diameter of the fork, which will also require you to know the exact top race and seals you need.
To change your threaded headset to threadless, remove the old bearings and completely change the headset system, including the pressed cups, which are not interchangeable.
What are internal headsets?
It is a semi-integrated headset with a mechanism similar to that of a threadless headset. It has a 1.125-inch steerer diameter and allows for adjustment of the bolt and top cap.
Conclusion
The headset system is one of the most crucial aspects of your bicycle. As you run through the options between threaded vs threadless headset, remember that each has its pros and cons.
If you are looking for a sleek, modern design that will make up your riding experience, you can choose a threadless headset to match your bike. For those looking for a nostalgic yet comfortable headset to join your ride, go for a threaded one.
We wish you learned everything you have to know between the two. Choose wisely and enjoy your headset of choice!
Thank you for reading!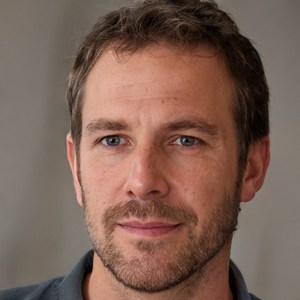 "I ride my bike to work for years, but is that enough? Our carelessness towards our surroundings has taken a toll on the environment. And now, everyone is responsible for changes; even the most minor contribution is counted. With this hope and spirit, I started with my partner to establish Biketoworkday to help more individuals commute to their work sites on their bikes."