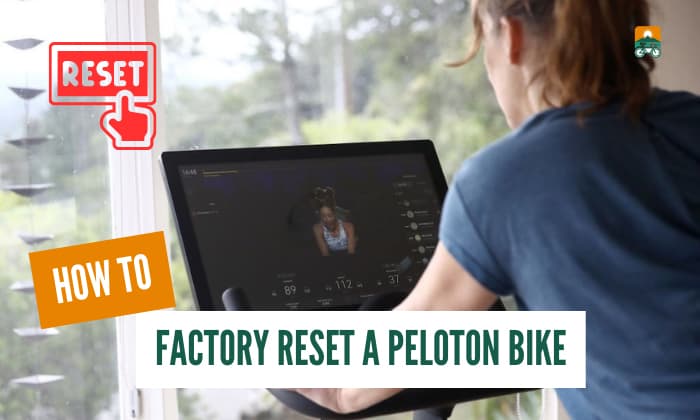 Has your Peloton Bike been acting up lately? Maybe you're experiencing an issue with your screen not working, buggy Wi-Fi connectivity or flashing white screens, causing your experience to be muddled.
In this article, we'll tackle all the ways to address some technical issues you may be experiencing with your Peloton Bike. We will primarily also look into how to factory reset Peloton Bike.
Step-by-step Guide
Method 1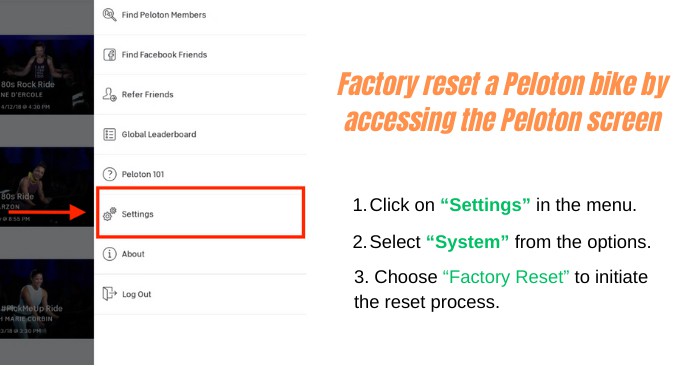 If you can access your Peloton screen:
Click on "Settings" in the menu.
Select "System" from the options.
Choose "Factory Reset" to initiate the reset process.
This should reset Peloton to factory settings. However, if you have no command or your screen won't turn on. you can try our second method.
Method 2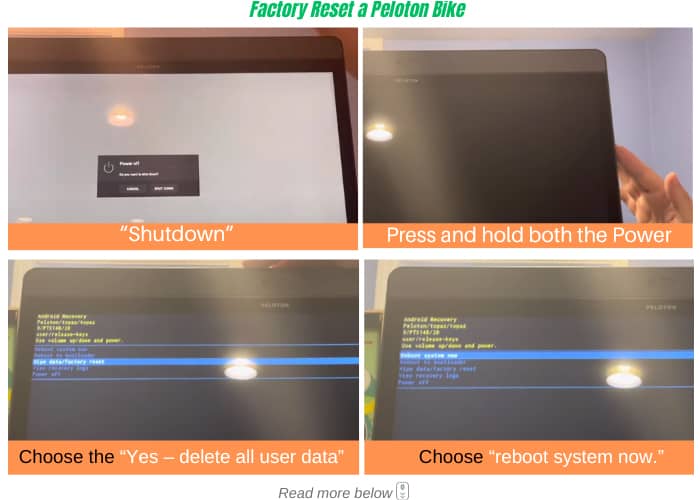 Press the power button located on top of the device and choose "Shutdown" to power off the Touchscreen.
As screen is off to black, press and hold both the Power and Volume Up buttons until the Peloton logo is shown, then release the buttons. This will put your Peleton bike into Recovery Mode.
Use the volume buttons to scroll through the options, then use the Power button to select "erase data/factory reset,".
Choose the "Yes – delete all user data" if you want to erase all.
Once the data deletion has been completed, choose "reboot system now."
After the screen restarts, follow the system steps to connect to your Wi-Fi, and the latest version of the Peloton app will be automatically downloaded and updated.
To resume using the bike, proceed with the login steps to restart a Peloton program
Helpful Tips
If you encounter difficulties with the previous procedures, or to help with factory reset calibration and want to ensure proper functioning, you can try clearing the cache.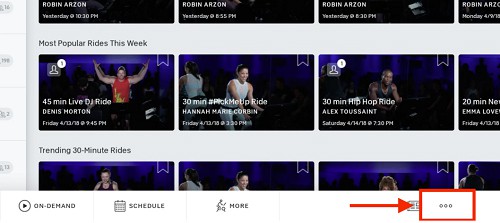 Tap the three dots located at the bottom right corner of the screen to access 'Device settings.'
Navigate to 'Apps' and then select 'Peloton.'
Within the Peloton app settings, choose 'Storage.' to clear cache.
After completing these cache-related steps, power off the bike.
Unplug the bike from its power source and leave it disconnected for 10-15 seconds.
It's essential not to skip this step, as disconnecting the bike has proven to be crucial after clearing the cache.
What Happens After a Factory Reset?
You will lose data and reset the device to factory settings. All profiles, previous workouts, and rides, including the settings, will be removed and reset.
Conclusion
To sum things up, there are many different methods on how to factory reset your Peloton Bike to help address the different issues you may face. Remember that doing a factory reset means you'll lose all your data and settings, so use it as a last resort when other solutions don't work.
We hope you found this helpful to get you back on track with your Peloton experience. Otherwise, it helped show you how to factory reset Peloton bike to sell or use for its next user.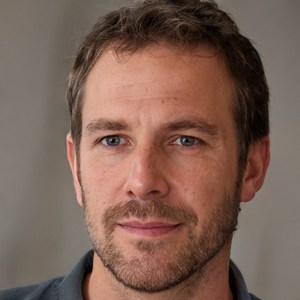 "I ride my bike to work for years, but is that enough? Our carelessness towards our surroundings has taken a toll on the environment. And now, everyone is responsible for changes; even the most minor contribution is counted. With this hope and spirit, I started with my partner to establish Biketoworkday to help more individuals commute to their work sites on their bikes."