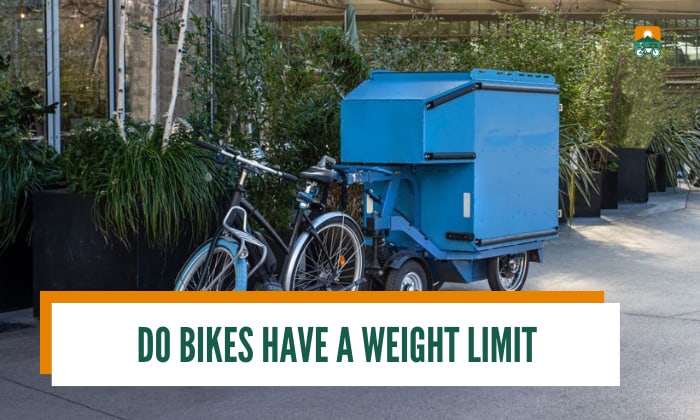 A bike's performance always involves its weight. A bike can speed up or carry large capacities depending on its weight limit. Hence the question: Do bikes have a weight limit?
To sum it up, Bikes do have weight limits. They can carry passengers and cargo of up to 300 lbs or 136 in kg. Despite this fact, there are several factors to consider regarding a bike's weight limit.
Do Bikes Have a Weight Limit?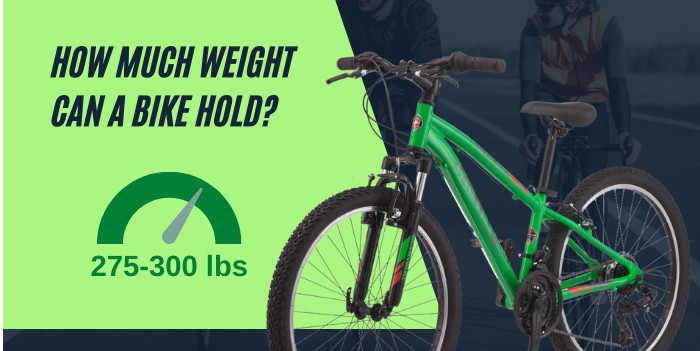 Yes, Bikes do have weight limits. Now comes the question: how much weight can a bike hold?
The general recommended weight limit for bikes is around 275-300 lbs. Altogether, it would accommodate about 136 kg. Of course, even with this indicated limit, there are different capacities for different types of bikes.
Here's a guide on weight capacity for bikes:
Bike
Weight Capacity
Road bike
200-275 lbs.
90 – 125 kg
Mountain bike
300 lbs.
136 kg
Hybrid Bike
300-350 lbs.
136 – 160 kg
Gravel Bike
275-330 lbs.
125 – 150 kg
City Bike
300 lbs.
136 kg
Electric bike
220-440 lbs.
100 – 200 kg
Exercise bike
300 lbs.
136 kg
Initially, according to this table, each type of bike has a different weight limit. However, there's no standard weight limit for a bike because of its variety. Thus, some types of bikes can carry masses exceeding 300 lbs while others can carry less.
Above all of these bikes, electric bikes can withstand the most weight of up to 440 lbs. Additionally, a heavy bike, like a mountain bike, can hold up to 300 lbs.
Meanwhile, bikes such as the road bike can only hold up to 275 lbs.
And, stationary exercise bikes can hold up to 300 pounds safely.
However, it's still recommended to do some research and check how much a bike's weight restrictions are through different aspects. You can never be too careful, especially when it concerns your safety.
Each type of bike is different, they're built according to function, terrain, and with the rider in mind. As a result, they're made of different kinds of materials and optimized for travel– among these optimizations are their weight capacities.
So yes, bikes have weight limits of up to 300 lbs. Keeping this in mind, it'll save you time and your life to know about your bike's weight limit when choosing and buying a bike.
Factors Affecting Weight Limit for Bikes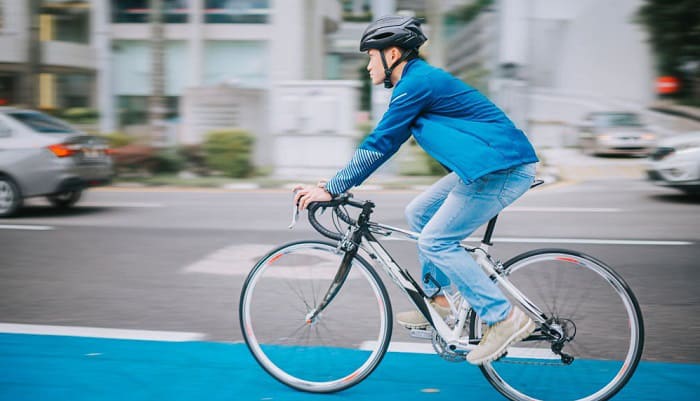 A few aspects can determine how much a bike's weight restrictions are. Above all, its biggest determiner would be its parts.
So, to determine if your bike can hold 300 lbs or even 550 lbs, you can check these parts to see if it passes your standard.
A bike frame's material has a great effect on how much the bike can hold. Because of this, it's crucial to make sure the quality of your bike's frame is sturdier and harder, rather than opting for light and thin frames.
The build and pressure of the wheels and tires make a difference in a bike's weight limit. Furthermore, check your tires and wheels to help evenly distribute your and your bike's total weight.
To help make the ride comfortable and to pass through rough paths without endangering the cyclist, you'll be needing a strong suspension system. Without it, the bike may encounter accidents when riding on bumpy terrain.
Seats are also important to check for your bike's weight limit. So, it must fit the cyclist and give them enough leg room to pedal and ride the bike efficiently.
Frequently Asked Questions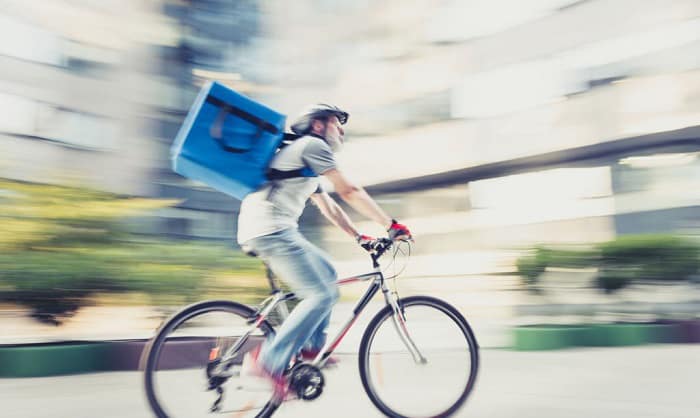 How to determine a bike's weight limit?
Manufacturers often indicate a bike's weight capacity in its product specifications. However, they aren't often explicitly indicated when shopping in person, so most people determine an estimate based on its build.
Moreover, bike brands that have their own websites or online bike shops have the bikes' limits indicated in their specifications or About Me sections. You can also contact bike brands such as BMC, Diamondback, or Giant Bikes to know about their specs.
Why is it essential to know bike weight limits?
Researching the weight capacities of different kinds of bikes can help you determine if you can ride them safely. Apart from safety reasons, selecting the ideal bike can also save you time and effort in repairs and part replacements.
Can you modify your bike to adjust its weight limit?
Bikes are created for certain specifications and restrictions. Therefore, altering them may damage the bike itself and may pose a threat to your safety while riding.
Indeed, It is dangerous to modify your bike to fit a specific weight limit above its own.
Conclusion
Do bikes have a weight limit? A regular bicycle can carry up to 300 lbs, depending on weight, build, and function. As a result, the vehicle can carry various items, from clothes, packages, and travel luggage, aside from the cyclist.
Furthermore, learning about weight limits can make a difference in choosing your ideal bike. It's a great reference since the weight will significantly affect your bike's performance. In conclusion, always select a bike that would fit your needs and purpose.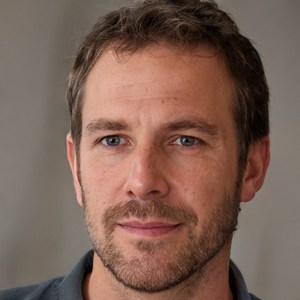 "I ride my bike to work for years, but is that enough? Our carelessness towards our surroundings has taken a toll on the environment. And now, everyone is responsible for changes; even the most minor contribution is counted. With this hope and spirit, I started with my partner to establish Biketoworkday to help more individuals commute to their work sites on their bikes."