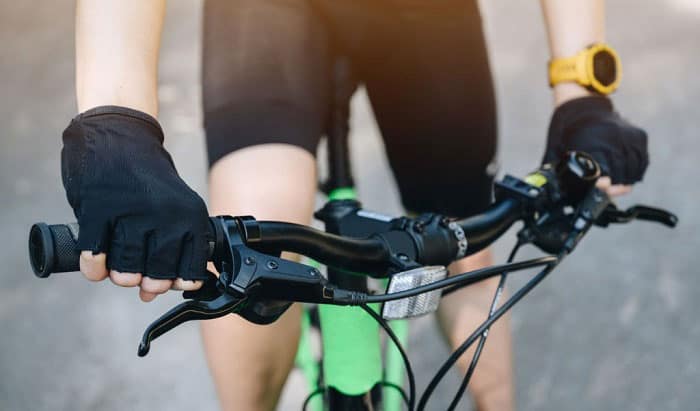 Are you comfortable with your rubber handlebar during rides? After long-term usage, handlebar grips will eventually wear out, and this can be a hassle and make the rides unenjoyable. Many bike owners have been there.
This situation is worrisome, especially when we value our bikes and have a busy schedule ahead. But learning how to install rubber handlebar grips doesn't have to be complicated and stressful.
Installing bike rubber handlebar grips is easy if you have the right tools and follow the correct process. This tutorial will help you with that.
Gather the Following for This Tutorial
These are the essential tools needed when you want to install rubber handlebar grips on your bike.
Soap and Water
Plastic Ties
Replacement Rubber Handlebar Grips
Rubbing Alcohol
Other Alcohol-Based Solution Products (If Rubbing Alcohol is Unavailable)
Hammer
Screwdriver
Razor Blade/Scissors
Wrench
Compressed Air
Hairspray/Hand Sanitizer (optional)
Start Installing the Rubber Handlebar Grips of Your Bike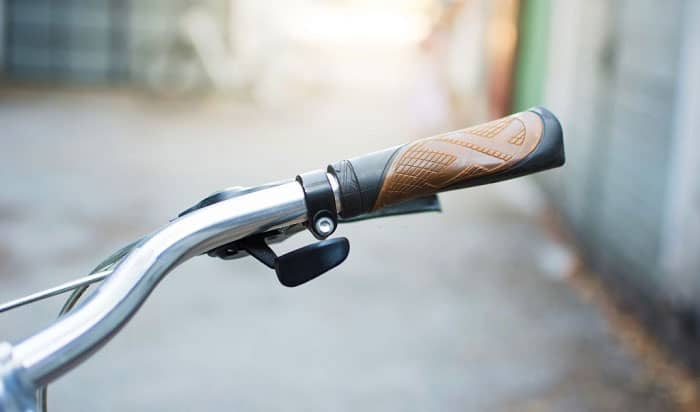 Follow through these simple steps, and you can install your bike's rubber handlebar grips in no time.
Step 1: Remove Old Rubber Grips
Remove any bar-end plugs if your bike has them. You will need a screwdriver or a wrench for this task.
Then, slide or cut off the old grip with care. Careful cutting with a razor blade is sometimes required. If you wish to remove the rubber bike grips without cutting them, spray rubbing alcohol inside. This will act as a lubricant that eases removal.
If rubbing alcohol is not available, spray WD-40 between the grip and the handlebar and let it sit for 5-10 minutes. You may want to move the bike grip back and forth so the lubricant's better distributed.
If you can't reach under the grip well, insert a screwdriver between the bar and the grip and use it to prop the latter up while you spray.
Once the lubricant has had time to sit, take the old rubber grip out. If the grip gets stuck, you can remove it with compressed air.
Tip: Only cut grips that are on steel or aluminum handlebars. Carbon fiber handlebars, on the other hand, are too weak to handle the force of a blade or scissors.
Step 2: Clean the Bars
To clean WD-40, dust, and gunk off the bars, use soap and water. Doing this will lessen the time needed to install new grips.
If the ends of the bars are open, make sure to dry the inside first before you put on handlebar grips. None of us want to remove rust from the handlebars or replace them early, which can happen if water is trapped inside.
Step 3: Use Plastic Ties or A Quick-Evaporating Liquid
Wrap some plastic ties on the bike; they should provide some friction for installing bike grips & keep them in place. Alternatively, spray the handle bar with a hairspray, hand sanitizer, or another quickly evaporating liquid like rubbing alcohol.
You don't need to worry about using rubbing alcohol, since practically all of it will evaporate fast, leaving no trace.
Step 4: Push the New Grip onto the Bar
Installing bicycle grips onto the handlebars should be a piece of cake at this point. Twist the grip as you press it into the handlebar, aligning it with the contours of the bike. Be patient as you put handlebar grips on a bike bit by bit.
Once you install handlebar grips, install the bar end plugs. You can get them on by hand or use a hammer.
Once you're certain that the new grip is fitted perfectly, you're ready to ride with your new bike grip.
In case you want a visual demonstration of how to install bike handlebar grips, you can also check out this video tutorial.
Pro Tips:
If rubber handlebar grips are unavailable, use tape grips. Just wrap the tape around the bar starting from the bottom with a rotating motion.
Always wash and clean the handles after removing the old handlebar grips.
Always use proper tools for an easier installation of bike handlebar grips.
Conclusion
Did you enjoy following the simple steps above?
Once you know how to install rubber handlebar grips, it's easy to stay comfortable while steering your bike. They even make your bike look nice and new.
We'd also love to hear from you! So, let us know how the handlebar's installation went. If you have any suggestions for other bike owners, share them in the comments section. Sharing this article can also help us a lot, so we'd greatly appreciate it if you do so.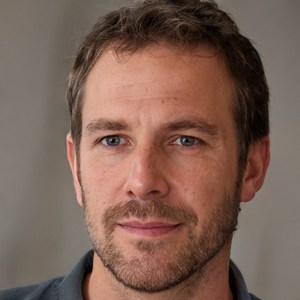 "I ride my bike to work for years, but is that enough? Our carelessness towards our surroundings has taken a toll on the environment. And now, everyone is responsible for changes; even the most minor contribution is counted. With this hope and spirit, I started with my partner to establish Biketoworkday to help more individuals commute to their work sites on their bikes."