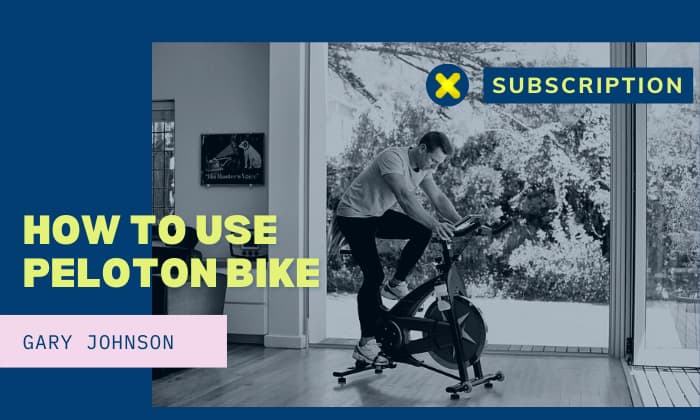 Peloton bike is probably one of the most sought-after exercise bikes nowadays. It is an indoor cycling bike with an attached touchscreen allowing you to attend spin classes virtually. Those who own a Peloton bike know that this exercise bike comes with a subscription.
It gives you access to live and on-demand studio classes through the Peloton app. With a subscription fee, you will receive many benefits from the manufacturer. But if you do not want to pay the extra amount, you will want to know how to use Peloton bike without subscription?
Read this guide for the step-by-step guide about Peloton subscription hack!
Peloton Bike Subscription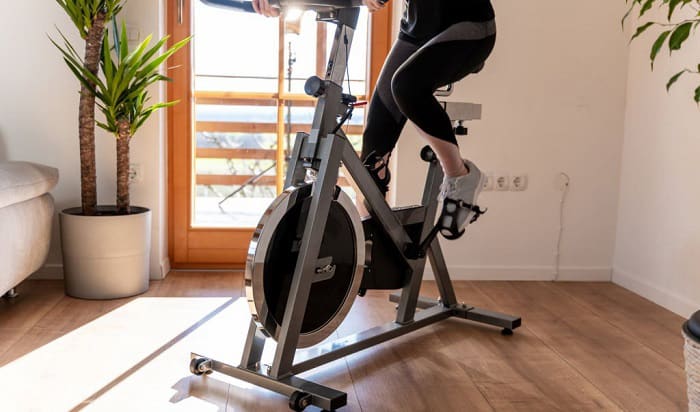 First, let us discuss briefly the Peloton bike subscription.
Peloton offers a monthly subscription of $39. It offers you 9,000 rides and bike Bootcamp classes with a duration of 5 to 90 minutes per session. The brand offers its members a professional, convenient, and comfortable indoor bike experience.
You have the option to get an All-Access Membership or a Digital Membership. The All-Access subscription requires you to have your own Peloton devices. On the other hand, Peloton Digital only requires you to pay $12.99 a month. With this subscription, you can get classes like yoga, cardio, and spinning, among others.
With a Peloton subscription, you can maximize the use of your equipment at a corresponding price. A subscription allows you to access the following:
Massive library of on-demand and professional live classes
Personalized metrics and advanced statistics
Ways to connect to Peloton instructor or other Peloton members
Peloton Bike Without Subscription
Of course, you can still enjoy using your Peloton bike without a subscription. Even without a subscription, you can gain access to Peloton's 3-pre recorded classes, the Just Ride feature, and different biking metrics. You can see your cadence, resistance, and speed even if you do not subscript Digital or All-Access membership.
The Peloton bike subscription is not a requirement for everyone who owns a Peloton bike. It is an option for those who are willing to pay the extra amount and maximize effectively the use of the equipment.
So, you could still resort to skipping subscriptions and enjoy the following:
1. Free Pre-recorded classes
Initially, you are entitled to have access to Peloton's three free pre-recorded classes. With these classes, you cannot choose the courses or programs you want to take. These are recorded and programmed that come with your equipment. You also cannot access any metrics of your performance from these classes.
2. Just Ride Feature
The Just Ride Feature is another benefit you can enjoy with your Peloton without a subscription. You can see the Just Ride Function at the bottom of your Peloton bike's screen. This feature comes with every Peloton bike and Peloton bike+ purchase.
With this feature, you can have access to a comfortable riding experience. However, you need to follow a personal training program to make your exercise experience more effective and productive. The Just Ride Feature also gives you access to basic metrics including distance, speed, cadence, time, calories burned, and resistance.
You can have the benefit of unlimited practice time using this feature. This means, you can exercise and bike as long as you want.
3-Steps to Using Peloton Bike Without a Subscription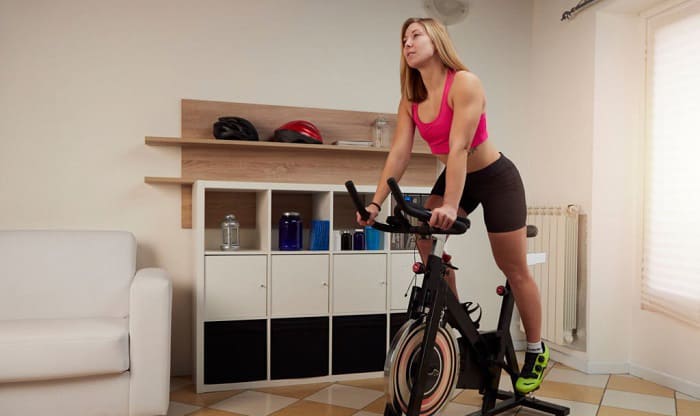 Step 1. Turning your Peloton on
Of course, the number one step you should do is connect a power supply to your Peloton bike to get it going. Your equipment is a machine requiring a power supply to fully function. Behind the Peloton bike is a power jack where you should connect a power cord to kickstart the device.
Once they are connected, you will see a green LED light indicating that your Peloton bike is ready to use. Next, you have to press the power button on found at the back of the screen to turn on the Peloton's touchscreen.
After abling the touchscreen, check the wifi icon appearing on the screen. It is important to click the icon and connect your wifi address and create a password.
Step 2. Access the free contents
Now, you are connected to the Internet, and you will see all the free contents you can use on a peloton bike without membership. This is where you can see the three-programmed classes and the Just Ride Feature. Navigate through the touchscreen and check the possible programs or classes you want to do.
Step 3. Enjoy your Peloton and commit to a workout
Select the default class you want to practice to get moving. You can check each category and assess with level and program suit your needs and skill level. Then, you can build important workout routines just by using the free programs and the Just Ride feature.
1. Long recovery rides
Even without a subscription, you can enjoy efficient and safe recovery rides using your Peloton bike. Using an indoor bike like a Peloton protects you from outdoor elements like traffic jams, road accidents, and unstable weather conditions.
With your Peloton bike, you will never have to interrupt training sessions and you will be more focused on exercising and practicing.
2. Unlimited workouts
Unlike programmed 5 to 90-minute classes from an All Access subscription, you have the option to enjoy unlimited workouts without subscription. You can spend more time exercising and enjoy the Just Ride Mode limitlessly. The Peloton classes free is enough to get the basic workout routine for your lifestyle.
3. Strength and conditioning workouts
If you want to elevate your exercise experience, you can mix the pre-programmed classes and Just Ride Feature in your routine. Here, you can challenge yourself and enhance your flexibility because of the freedom to conceptualize your routine.
You can re-create the programmed workout by combining the conventional pre-recorded sessions from Peloton with bodyweight, cardio, crossfit, and kettle swing training. There are free training sessions on Reddit that you can initially use for your routine, too.
For instance, you can choose to start your workout with 15mins Peloton cycling, then combine it sessions at Just Ride and Total Resistance Exercise (TRX). You can repeat this process, and now you have an effective and excellent exercise Peloton routine without subscribing.
You can also elevate the experience by mixing up your sessions with your favorite playlist and connecting your Airpods with your Peloton bike. The option is numerous for peloton tread without subscription or a Peloton bike without membership if you channel your creativity.
Is Peloton Without a Subscription a Worthy Choice?
If you aim to commit to your Peloton bike and fitness routine long-term, it is better to get a subscription. With an all-access membership, you can fully enjoy the benefit of having a Peloton bike. You can experience a wide-range of services, and there is a tracking system that would support your workout.
Nevertheless, Peloton without a subscription can go a long way, especially if you are more focused on basic training sessions and only use it short-term. When you use peleton without an app and just rely on the equipment and you can still obtain a significant result overtime.
Conclusion
Peloton bike is one of the best indoor cycling equipment at present. It is a state-of-the-art equipment, providing well-curated training programs for every fitness goal.
Can you use peloton without subscription? As you have read in his guide on how to use Peloton bike without subscription, depending on your purpose, you can choose to get a Peloton subscription or not. It all comes down to your lifestyle, financial capability, and commitment.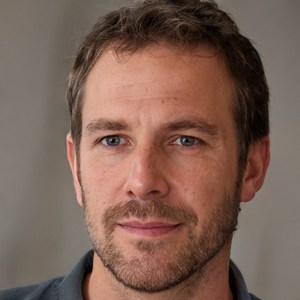 "I ride my bike to work for years, but is that enough? Our carelessness towards our surroundings has taken a toll on the environment. And now, everyone is responsible for changes; even the most minor contribution is counted. With this hope and spirit, I started with my partner to establish Biketoworkday to help more individuals commute to their work sites on their bikes."