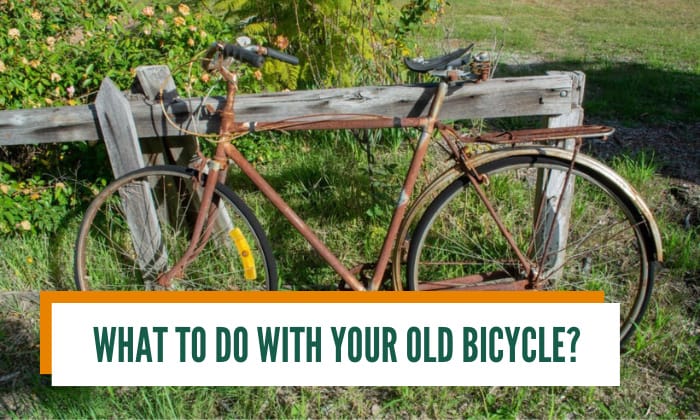 It's a big downer to throw away a good old bike, there are many other methods to restore, refurbish, and recycle your old bike properly without wasting its potential.
You can donate it, recycle it, or even make furniture out of it or salvage parts still intact. We'll be talking about it, so read on to learn more about what to do with your old bicycle.
Things to Do With My Old Bike.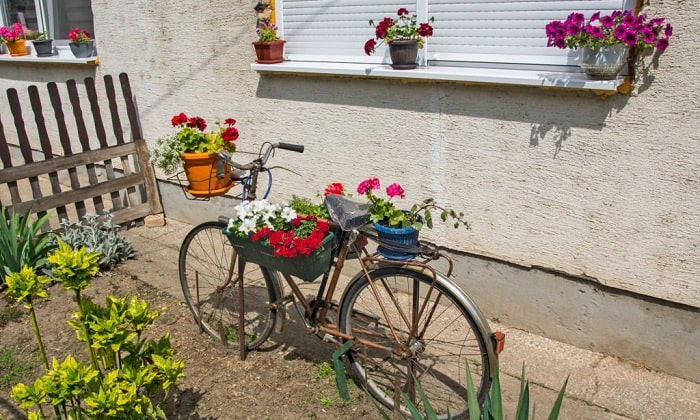 The best thing about bicycles is that they are made of metal, and it's easy to find their different uses and purposes.
1. Bike donations:
Donating an old bike would be one of the easiest ways to get rid of old bikes. There are different organizations where you can donate used bikes and recycle old bikes for cash.
2. Making trinkets and furniture:
Things like furniture or decor can easily be made with a few bike parts. It's a great way to take advantage of its sturdiness than to scrap old bicycles for cash.
Recycling, donating, and crafting it into something new–these are only a few things you can do with an old bike, and there's certainly more to use than just throwing away a bike.
Where Can I Donate My Old Bikes?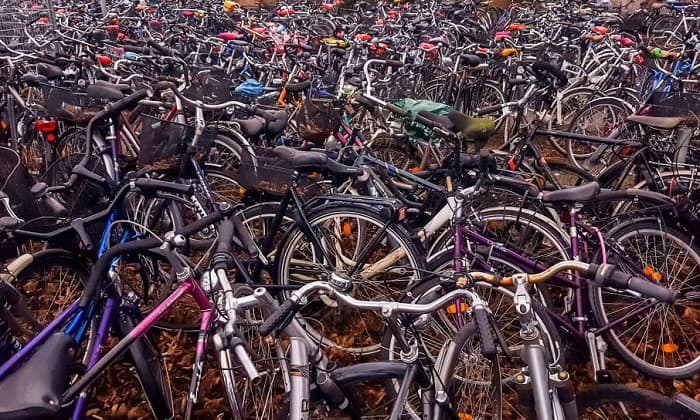 A lot of Organizations take in unwanted bikes for free. Old bike donations are given through Youth Bike programs. You can even donate broken bikes.
These programs offer classes and workshops to the youth and the community. Through donating, they could use them for mechanical classes, refurbish them for kids, or recycle their parts.
You can contact organizations such as:
Bikes for the world- An international Bike Charity that picks up and accepts bike donations and charity bike drives and programs to help families in Several countries. They have bases in DC, Chicago, Boston, Virginia, and more.
Recycle-A-Bike- A Rhode Island community bike shop that accepts drop-off old bike donations to teach the youth bike maintenance and mechanical knowledge.
Community Cycling Center- A bike center that accepts old bikes and offers programs to teach adults and kids about bikes and more. You can contact them through their website.
Good Karma Bikes- A bike shop in California that accepts both used bikes and bike parts and refurbishes them for the homeless, low-income individuals and families, minorities, and veterans.
BikesNotBombs- A Boston-based Organization that teaches bike mechanics and maintenance to the Youth against marginalization. You can drop them off at their Boston Headquarters.
Giving bikes just to get rid of them is an easy way out, but sending them to an organization with a purpose is much better. In a way, you can give back to the community and the environment.
How Do I Recycle My Old Bike?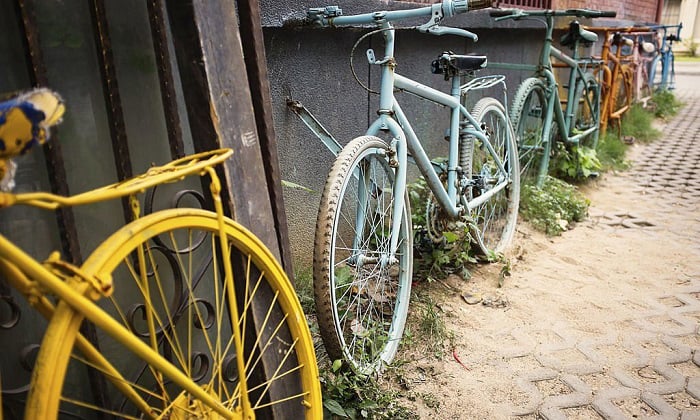 Bike recycling is fairly easy, as it's possible to salvage its parts due to their value and quality. If you can't find organizations to take your old bikes away there are shops and places you can sell or give your bikes to:
Recycle With Us! — Bike Furniture Design – Check out the items they need via their website.
Resource Revival – They will come to pick up your bike if you contact them via email.
Re-Cycle Bike shop- A bike shop that buys old, used bikes and recycles them. Contact them on their site or drop them off at their shop in Nebraska.
Earth 911- Use their locator to search where to drop your bikes off around the country.
Recycle Bicycles- A non-profit org that accepts drop-off donations around Colorado.
You can also check your nearby waste management centers, they have a fairly effective and foolproof method of bike disposal, especially for broken and unsalvageable bikes.
Repurposing your old bike
Another mode of Bicycle recycling is turning different bike parts into something new.
Old bike frames, wheel spokes, handlebars, and even tires could be spruced up and turned into a fun or classic piece of furniture for any room.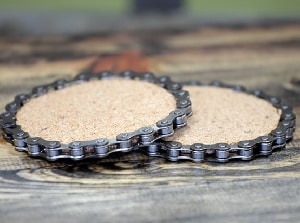 Bike chains can easily be made into good ol' table coasters with the help of cork. Other materials to create coasters include the bike's gears.
Simply wedge the cork between the spaces of the gears or attach the two ends of a bike chain and wedge the cork in the middle.
There are many ways to use the bike's old chain and gears. Easy enough, stacking them together can create the perfect surface to place your candle.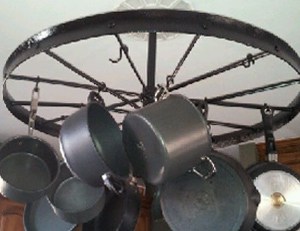 Bike wheels are versatile, even when being made into cool, eclectic furniture pieces. To create a rack from this part, you can simply hook an S-shaped hook onto the bike's rims and hang them horizontally.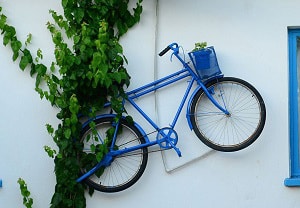 Almost any part of a bike can be made into wall decor, you can hang up your bike rims, wheels, frames, gears, or even the entire bike itself. Most people even add other parts and items, and they even paint them in different colors to match the vibe of their room.
Do not dispose of old bikes as you can create clocks with bike gears, wheels, or chains, but if you aren't up for being too creative you can stick a clock against the parts as an additional layer.
So, if you're in the mood to create something new and still hold a precious, sentimental value for your bike, try crafting furniture and decor out of it. It's the best way to keep the memory alive and utilize those bike parts for something useful.
Frequently Asked Questions:
Is there a market for old bikes?
Absolutely! Sites like Craigslist or eBay often have customers on the lookout for used bikes. These are mostly teens, college students, or adults. Aside from that, you can sell your old bikes at Garage sales, secondhand shops, or even in your local bike shop.
Depending on the kind of bike you have and its quality, you can sell your used bike at a pretty good price. Low-end bikes could be worth a few dollars, but the average mid-range could sell for 100 dollars.
What is the average lifespan of a bicycle?
An average bike can last up to 5 years with daily use, but its life can still be prolonged by replacing old parts and daily maintenance. High-quality bikes can also last for up to ten years, and longer with proper maintenance.
The lifespan of a bike can depend on its quality, type, and how you use and store them. Of course, the average 5-10 year life span can either be prolonged or shortened depending on these factors.
Are old bikes worth fixing?
Compared to the other methods, repairing your old bike can get pricey. It's possible that fixing them up wouldn't be worth the investment. This is also because the repairs can cost as much as buying a new one.
In most cases, old bikes are upgraded with new parts or even converted into electrical bikes. However, it's a costly move and would take a lot to actually restore, even going as far as raising or lowering your bike's value.
Is it better to repurpose my bike than recycle it?
It all depends on how you would like to use it, but repurposing gives your good old bike a lot of new uses. Turning your bikes into decor or furniture can cost less than just recycling them, You could make better use of the bike's value this way.
What is the easiest and quickest way to get rid of my old bike?
There are a few ways to quickly put your old bike away. Selling your bike online or at a physical store is the best and easiest way. You can simply post pictures and sell used bikes on Facebook or other forums and social networking sites.
Conclusion
These are only a few ways that indicate what to do with your old bicycle, and there are a lot of possibilities for repurposing, recycling, donating, and even repairing them.
There are more than a few ways to use bikes aside from transport, even as they age and slowly deteriorate, you can still put them to good use or give them away. It's easy and simple to finally bid your old ride a proper goodbye or give it new life.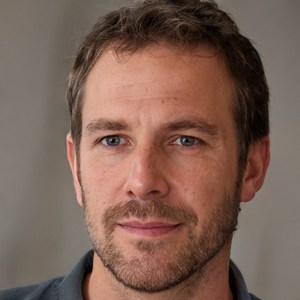 "I ride my bike to work for years, but is that enough? Our carelessness towards our surroundings has taken a toll on the environment. And now, everyone is responsible for changes; even the most minor contribution is counted. With this hope and spirit, I started with my partner to establish Biketoworkday to help more individuals commute to their work sites on their bikes."