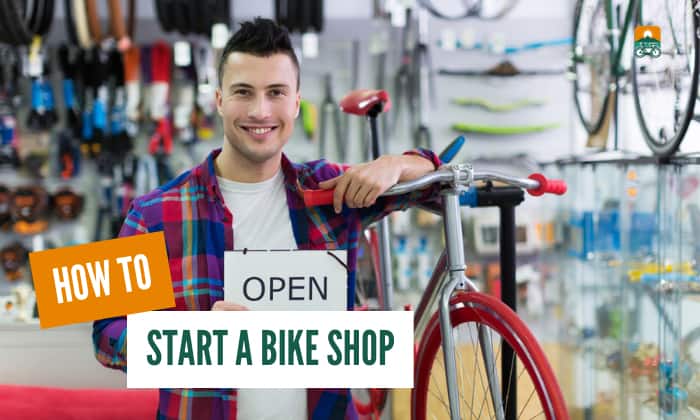 It is said that working on something you are passionate about guarantees success. When starting a business, most people interpret this as choosing a market where your interests align. In our case, where we adore cycling, starting a bike shop comes to mind.
However, establishing a business is never simple, and it's always important to know how to start a bike shop before diving in, or you're setting yourself up for failure. We'll cover several of the most crucial steps.
Keep reading to learn more.
How to Set Up a Bike Shop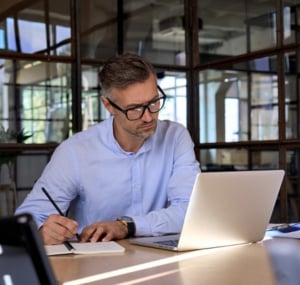 The first thing you need to do as a prospective shop owner is to study the market you want to enter to see if it is profitable. This involves discovering the local demand, your target customers, and their average budget.
It's also a good idea to look at what types of cycling are accessible in your area. Don't forget to overlook the major trend in your region. For instance, 2022 saw an increase in the popularity of road bikes with lugged tires and e-bikes.
When owning a bike shop, it's essential to consider the vicinity your business will call home. Scout out potential competitors and what types of products and services they offer, including their reputation, business scale, average prices, and target customers.
After researching, you will decide what your establishment will offer. Will it be a store selling cycles and parts, a repair center, or a used bike shop? It's also a good idea to opt for a bike shop franchise if certain brands are popular in your area.
Step 2: Business plan and funding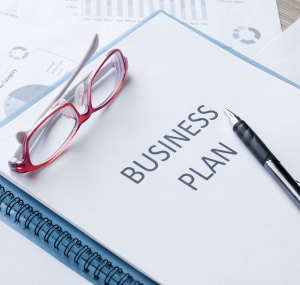 The next step to start a bike shop is to write a business plan; this includes laying out a three-year projection of the business, along with other important information, such as:
Product coverage
Company description
Market outlook
Company organization
Funding requirements
Financial projections
Appendix for related documents
This business plan is a requirement for securing a loan, but it can also be useful for planning the early stages of your shop. Be thorough in the details since your entire plan will be scrutinized during the vetting. There are many online references for writing a plan, so try to learn as much as possible.
Another source of funding is by establishing a credit line from bicycle brands and vendors. However, this can be a pitfall as it is easy to overestimate how much you can sell.
Step 3: Assemble your team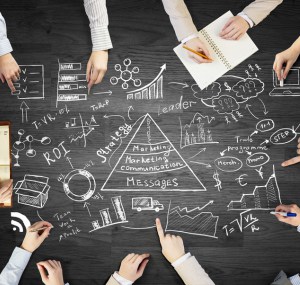 Every business owner needs a proper support team. A new business venture will run into various problems, and having the right people to explore bike shop ideas can mean the difference between failure and success.
An accountant is someone you need to build a close connection with
Attorneys should be an indispensable part of your team
Look for a bank specializing in assisting small businesses
A trustworthy bookkeeper can ensure that everything is in order
An insurance agent can help you cope with dire situations
Find a mentor, joining a business group is a good way to find one
This team of experts is also important to get the business started in the right direction. There are many legal and financial aspects that need to be addressed, and your team can help with clearing those hurdles.
Step 4: Location and product selection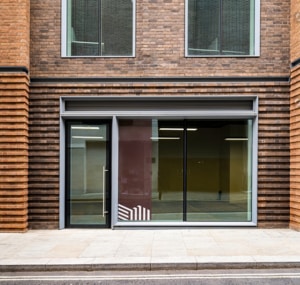 Finding a good location is a critical decision, as it can attract more customers and increase your chances of success. In addition, wise product selection will make a bike shop successful.
A spacious site allows you to accommodate more customers, but you also need to balance the expenses of leasing the necessary space.
Areas with high demand for bikes are more likely to attract customers. However, it means you may have to face more competitors. So for your business to thrive, you'll have to stand out with special services.
Decide on all of the items in a bicycle shop. Popular brands have excellent customer draws but are more costly to procure, while lesser-known brands may not pull in as well but will allow you more flexibility.
Try to avoid what your competitors are selling.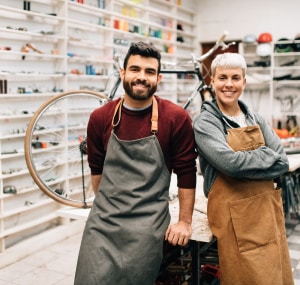 Getting employees for your shop is more difficult than it seems. It's more than just getting people you can trust; you also need to decide what skills you're looking for in your personnel. The easiest way to do this is by first gauging your own abilities.
Look for people who can complement you well and cover your weaknesses; this can help ensure that the shop will operate smoothly. Another important aspect to look for is enthusiasm—people with a special interest in cycling would be excellent employees.
It's also important to know where to look for possible personnel. Here are three tips for finding the people you need:
Inquire with family and friends
Explore possibilities with excellent customers or clients
Recommendations from your network of professionals
Many first-time owners can get lost in managing their finances. While it's a good idea to have someone handle it, you also need to make sure that you learn as much of the process as you can. You do not want to be clueless when it comes to money.
Step 6: Establish your pos and online presence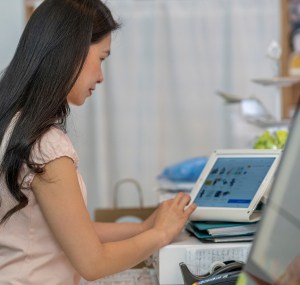 The point-of-sale system or POS accepts and tracks transactions. Such systems include the cash register, but modern systems are software-based solutions that can be operated from tablets, computers, or mobile phones.
Aside from a POS system, you also need solutions for building a business presence on social media platforms. A social media manager will help you in this department, saving you from the time-consuming and complex task of online marketing.
There are also platforms that provide the POS system and other things you will need, such as a website and access to a broader consumer base. Shopify is a good example of a service provider to start an online bike shop.
Step 7: Get customers and become part of their community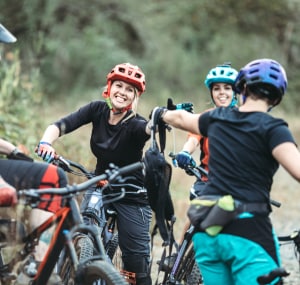 Even with all the online marketing, traditional means of promotion are still useful to try. Some good examples are billboards, event marketing, and handouts.
It's also important to establish yourself as a constant presence inside a locality once you open a bike shop. Engage them in biking activities to get things started. Holding repair classes or beginner cycling lessons are popular options.
Here are a few things you can do to establish your mark within a community.
Participate in local events
Discuss your shop when meeting new people
Explore ways to reach more people
Reach out to new and beginning bikers
Average Expenses to Start a Bike Shop
The average budget required to start a 2000-square-feet bike shop is roughly $47,000 to $237,000. If you're to open a shop smaller or bigger than this size, you'll need to save up at least $10,000 to $350,000.
When operating a bicycle shop, 37.9% of your gross annual sales is spent on business operating costs. This figure is an average of collected numbers among existing businesses, but this gives us a glimpse of what to expect.
The highest cost is your payroll which takes up 20.5% of gross sales or 54.1% of operating costs, while occupancy expenses are second at 7.7% of gross sales, coming down to 20.3% of total operating expenses.
Below is a breakdown of the average expenses of bicycle retailers released by the National Bicycle Dealers Association.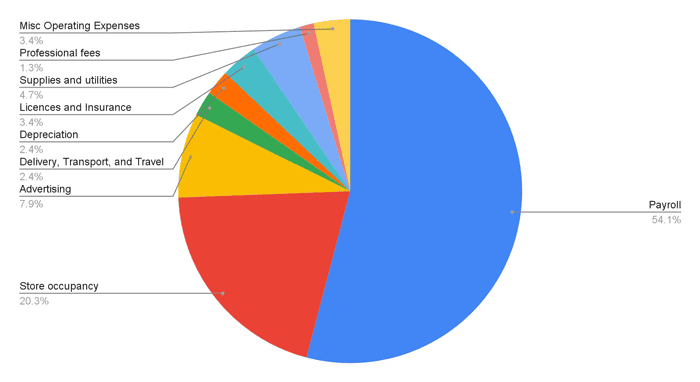 Dos and Don'ts When You Start a Bicycle Shop
Dos
Don'ts
– Learn everything you can, especially when it comes to money matters

– Get an advisor when using bookkeeping software such as Quickbooks

– Be proactive with networking no matter how small the prospect may seem

– Invest in display equipment to showcase your wares

– Giving discounts without much thought

– Stocking up large amounts of product on credit

– Skimping on marketing costs, thinking you can manage social media marketing alone
Frequently Asked Questions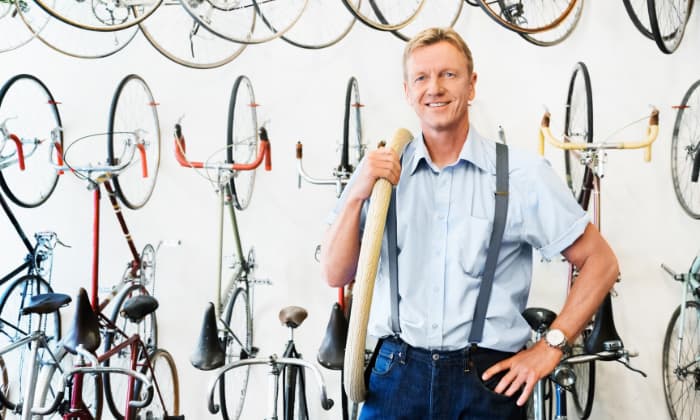 How much does a bicycle shop earn?
The average yearly revenue of a bicycle shop in the US is $985,000. However, this depends on the size of the business, and earnings change a lot from one year to another.
It's also important to understand that this does not mean you can take this amount as a bike shop owner salary since there are other expenses that need to be settled. The average money that a bicycle shop owner makes is only $49877 instead.
What skills do you need to work at a bike shop?
This depends on what position you're aiming for. Technical knowledge is necessary for repair technicians, while retail personnel needs to have the ability to recommend the right items depending on the customer's needs, and it never hurts to have good interpersonal communication skills for any role.
Conclusion
Now you have an idea of how to start a bike shop and some understanding of what it takes to get a bicycle business off the ground. However, this is just the tip of the iceberg, and the moment you become complacent is when you will be at risk of failing.
Be thorough in preparing everything, and you may successfully run a successful bike shop. Just remember that starting such a venture will require a lot of sacrifices, so it's a good idea to think things through before proceeding.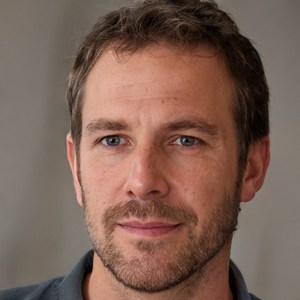 "I ride my bike to work for years, but is that enough? Our carelessness towards our surroundings has taken a toll on the environment. And now, everyone is responsible for changes; even the most minor contribution is counted. With this hope and spirit, I started with my partner to establish Biketoworkday to help more individuals commute to their work sites on their bikes."