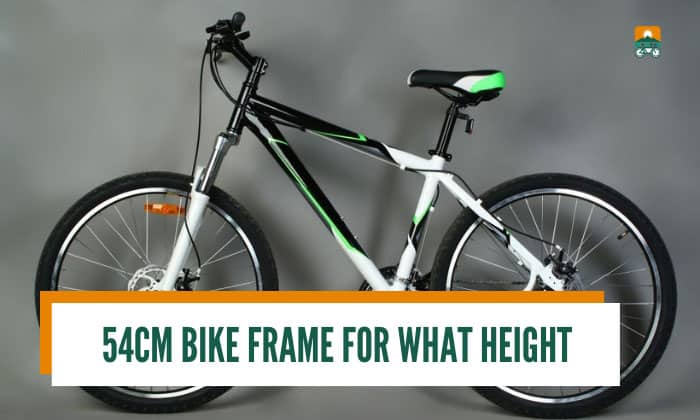 Bicycle fit is important not only for performance but also for safe and comfortable cycling. We need to consider the right frame size for our body, such as a 54cm bike frame for what height. How do we know the right size?
Referring to height is one of the easier ways to determine the proper frame size, and a 54cm bike is ideal for people who stand 5'6" to 5'9" tall if we use the top tube length as the basis. There is more to this, so keep reading.
Ideal Height Range for a 54 Cm Bike Frame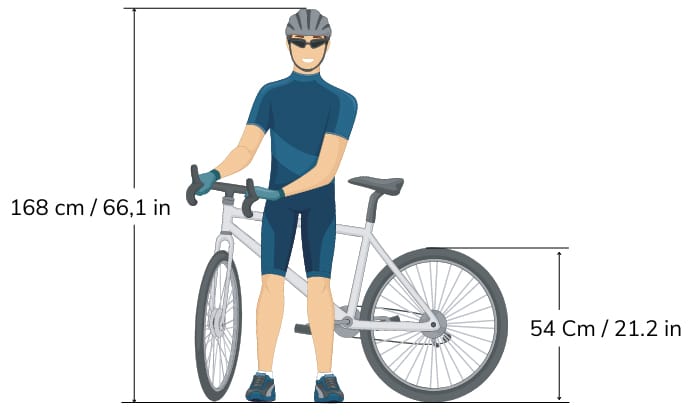 The easiest way to determine the proper frame size is to refer to a chart that considers how tall we are, since arm lengths and shoulder widths affect how comfortable a bike will feel.
For many bicycles, a medium-sized frame or top tube length would be 54 cm, which is a nice fit for people who are 5'6" to 5'9" .
When referring to a sizing chart, centimeters and inches are commonly used, and 54 cm to inches would be around 21.26 in. However, different manufacturers have their own standards for measurement, and size recommendations change from one brand to another.
Below is a bike size chart by height for reference. Do note, however, that this is a general sizing chart.
| | |
| --- | --- |
| Bike Rider Height (in feet and cm) | Frame Size (Top Tube Length) |
| 4'10" to 5'2"/ 148 to 152 | 47 to 48 cm |
| 5′ to 5'3"/ 152 to 160 | 49 to 50 cm |
| 5'3" to 5'6"/ 160 to 168 | 51 to 53 cm |
| 5'6" to 5'9"/ 168 to 175 | 54 to 55 cm |
| 5'9" to 6''/ 175 to 183 | 56 to 58 cm |
| 6′ to 6'3"/ 183 to 191 | 58 to 60 cm |
| 6'3" or 191 cm and above | 61 to 63 cm |
Bike Type
Rider Height
Frame size
Road bike
5'6'' – 5'9''
54 to 55 cm
Mountain bikes
6'1'' – 6'4''
53 to 57 cm
Hybrid bikes
Same as mountain bikes
Factors That Affect the Frame Size
Many considerations factor into the right bicycle frame size for each person. We already know about height, but here are three other aspects that significantly impact a good bike fit.
1. Frame Measurements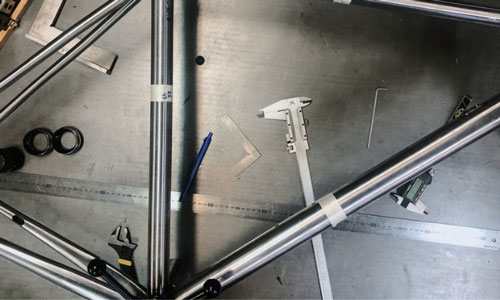 There are many parts to measure on a bike frame, and any one of these can be a reference for sizing. The top tube, seat tube, or reach—any one of these may be used.
Since each one has a different length, it is important to know what you're looking at. The chart we have above uses top tube measurements, and using a different bike section for reference may result in different height recommendations.
2. Inside Leg Measurement and Standover Height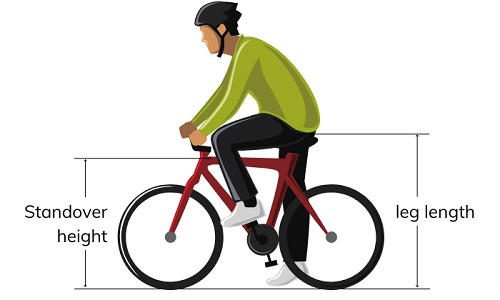 Some people may be of the same height but need different frame sizes. This may be due to a difference in leg length and standover height; in short, one person has shorter legs than the other. This is also why it's recommended to try out a bike before buying it to ensure a good fit.
Conclusion
Now you know how to determine the ideal height range for specific frame sizes, including 54cm bike frame for what height. However, you also need to remember that frame sizes differ depending on brand, bicycle type, and many other factors. Do your research, and you'll find the best-fitting cycle for sure.
What do you think is the best reference for bicycle frame size? Do you agree or disagree with what we've discussed? Tell us your thoughts in the comments section.
Always ride safely.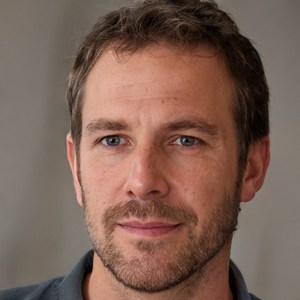 "I ride my bike to work for years, but is that enough? Our carelessness towards our surroundings has taken a toll on the environment. And now, everyone is responsible for changes; even the most minor contribution is counted. With this hope and spirit, I started with my partner to establish Biketoworkday to help more individuals commute to their work sites on their bikes."