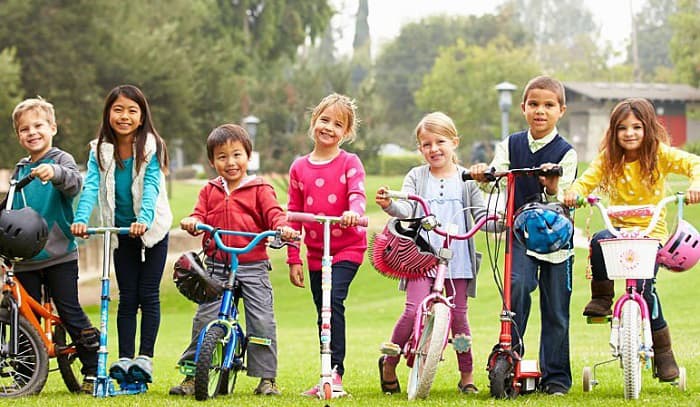 At age four, your kids are bound to be full of both energy and curiosity, and introducing them to bikes can make their childhood experience fun. However, finding the perfect bicycle size is crucial. Wrongly sized bicycles can lead to your child's discomfort or, worse, accidents.
If you wish to know the best bike size for a 4-year-old, read this article. I tried to compile helpful tips and tricks to help you know what size bike for a 4 year old boy is ideal.
What to Look for When Your Kid Is Trying a New Bicycle
The height of your child. The distance between the top tube and the ground is an important factor in determining the right size bicycle for your kid. They must be able to comfortably mount the bike with their feet flat on the ground.
Are they able to comfortably reach the handlebars? Your kid must be able to grip the handlebars without extending their arms. Their elbows must be slightly bent, and they should be able to maneuver easily and squeeze the handbrakes when needed.
The seat height. Your kid must be able to sit with ease in the four year old bike seat. Their legs should ideally be slightly bent at the bottom of the pedals.
How to Find the Perfect Bike Size for Your Kid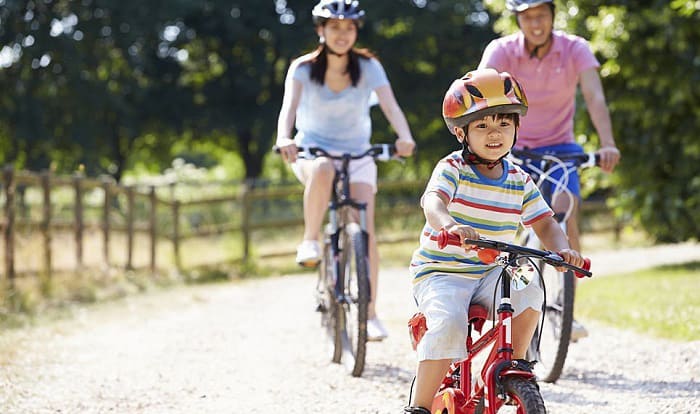 It is important to note that, unlike adult bikes, kids' bike sizes are measured through the size of the wheel rather than the frame. The average bike sizes start at 12 inches up to 24 inches. Below are some tips I have gathered to find a bike size that is good for a 4-year-old.
Step 1. Measure Your Child's Inseam
Contrary to the bike manufacturers' standard of sizing your kid's bike according to their age or height, bike experts recommend basing it on your child's inseam. Determining the bike size via inseam allows the child to sit comfortably and have more freedom in maneuvering.
Step 2. Decide on a Wheel Size Based on Inseam
Still dependent on your kid's inseam, find a bike wheel size suitable to them. I recommend opting for a larger wheel size as long as your kid can sit with ease.
Step 3. Determine the appropriate bike size based on your kid's riding ability
Now that you are considering what inch bike size to go for, it is time to consider your kid's riding ability. The proper seat height of a bike for your kid is based on whether they are a beginner using training wheels or are an experienced rider.
How to Measure Kids' Bike Size by Height
To measure your kid's apt height, ask them to wear their biking shoes and stand straight with their back against a wall and feet apart. Use a measuring tape to get your kid's height from the top of their head to the ground.
How to Measure Kids' Bike Size by Inseam
You can determine your kid's inseam measurement by the length of their inside leg from the top of their crotch to the ground. This is one of the better indicators for measuring the perfect bike size for your child, as it can ascertain the length the bike needs to be for your kid to sit comfortably on the bike seat.
To do so, your child must stand with both shoes on against the back of a wall with their feet apart. Take a hard book and place it as high as comfortably possible between their legs. Make sure that the book's spine is firmly pressed against the wall. Hold the book in place and ask your kid to step away from the wall. Use a measuring tape and measure the distance between the top of the book to the ground—this is the inseam length.
How to Measure Kids' Bike Size by Age
One of the more common means of estimating a bike size for kids is by using their age. Note that this may be inaccurate as kids of the same age tend to vary in measurements. If your kid is taller, it may be apt to size up.
Kids' Bike Size Chart
Note that an average 4-year old boy with a height of 3ft 3in and an average 4-year old girl with a height of around 3ft 2in may both be comfortable with 12-inch wheel bikes. Take their riding skill, inseam size, and personal preference when choosing. You may also refer to this kids' bike size chart for a rough estimate:
| | | |
| --- | --- | --- |
| Rider Height | Inseam | Recommended Bike Wheel Size |
| 2'10" – 3'4" | 14" – 17" | 12" Wheels |
| 3'1" – 3'7" | 16" – 20" | 14" Wheels |
| 3'7" – 4'0" | 18" – 22" | 16" Wheels |
| 3'9" – 4'3" | 20" – 24" | 18" Wheels |
Balance Bikes vs. Pedal Bikes
Balance bikes are bicycles in their simplest form. This means that there are no pedals, cranks, or chains to complicate its mechanism, making it perfect for the young ones to learn how to balance and scoot. An ample size balance bike can help your kid transition eventually to pedaling.
Meanwhile, pedal bikes are recommended for advanced young riders. These single-speed bicycles have rear coaster brakes and may include a pair of training wheels to boost your kid's confidence in riding. The best size pedal bikes for 4-year old children has around 12 to 14-inch wheels on average.
At What Age Can Kids Ride Bikes?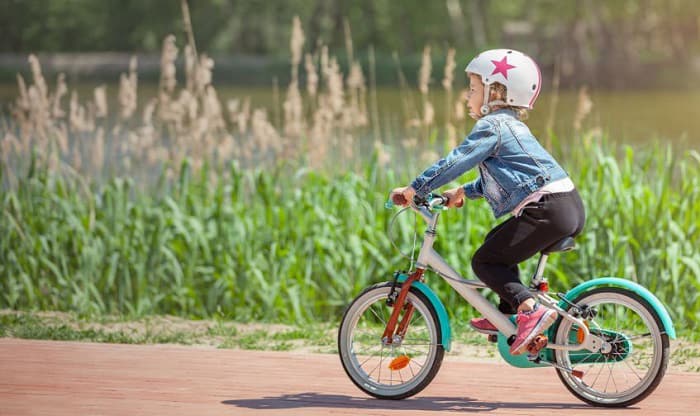 On average, children can ride bikes from age 3 up. Some kids develop good balancing skills sooner compared to others, while some would need to rely on trainer wheels or stabilizers for support. Nonetheless, riding bikes is one of the most vivid experiences a kid can have. Thus, it is best to teach them as soon as you feel like they are ready.
Why Can't I Just Get My Kid a Bike They Can "grow Into"?
While it may feel like a waste when you purchase a bike your kid will quickly outgrow, buying one that is not the right fit for them is, in fact, more wasteful. A bike that is hard for your kid to control can decrease their confidence and enjoyment and can even cause accidents or injuries.
If you worry that they might outgrow the bike quickly, some bike models for kids are made adjustable. For these models, you may be able to raise the seat or adjust the handlebar to accommodate your growing child's size.
Conclusion
Choosing from kid bike sizes can be tricky as there is an overwhelming amount of options. It is important to note that a lot of factors play a part in determining the best for your kid—including their height, inseam size, and age.
What may be the right size bike for a 4 year old boy is not necessarily good for a 4 year old girl. But in the end, the best size bike for 4 year old kids is one that they are most comfortable moving around with.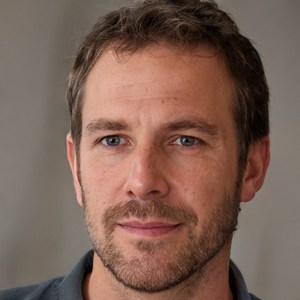 "I ride my bike to work for years, but is that enough? Our carelessness towards our surroundings has taken a toll on the environment. And now, everyone is responsible for changes; even the most minor contribution is counted. With this hope and spirit, I started with my partner to establish Biketoworkday to help more individuals commute to their work sites on their bikes."