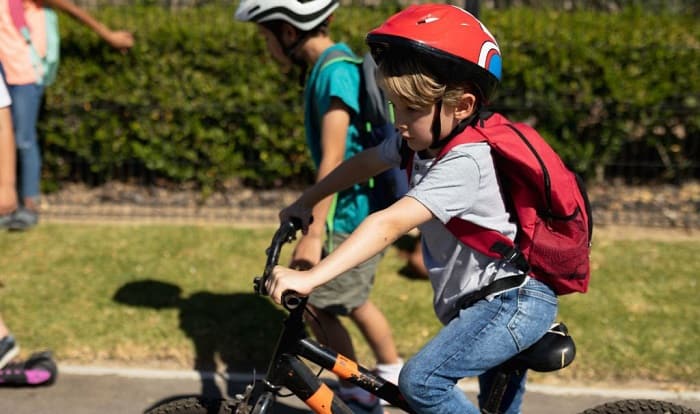 Bicycles come in various sizes. It can range from 12 inches to 24 inches bike size, depending on your height, weight, and requirements. For early learners, a 20-inch bike is the perfect size.
But, what age is a 20-inch bike for? A 20-inch column bike is typically fit for 5-8-year-olds.
These years are the ideal time as children have the right height and weight to navigate or control any mechanical equipment.
Choosing the Right Bike Size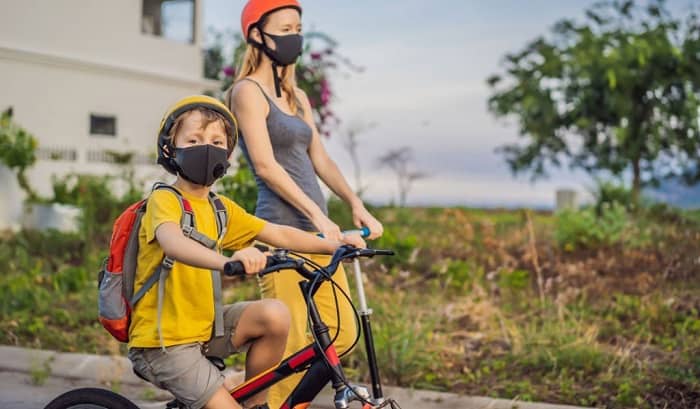 As I have mentioned earlier, bikes come in different sizes. It is up to the user to choose a size. Bike shops provide bicycle sizing guides to help you make the perfect equipment decision.
1. Bike Size Guide
You should refer to the bike sizing guide to verify the 20 bike age range. The bike size guide can give you an idea of the kind of bike you should choose for your 8 year old boy and general advice of the bike frame that can work with your child's height, riding style, and preference.
Here, you can see the 20 inch bike in cm:
| | | | |
| --- | --- | --- | --- |
| Wheel Size | Age | Height | Inseam |
| 12" | 2-3 | 2'10"-3'4" | 14-17" 35-42 cm |
| 14" | 3-4 | 3'1"-3'7" | 16-20" 40-50 cm |
| 16" | 4-5 | 3'7"-4'0" | 18-22" 45-55 cm |
| 18" | 5-6 | 3'9"-4'3" | 20-24" 50-60 cm |
| 20" | 5-8 | 4'0"-4'5" | 22-25" 55-63 cm |
| 24" | 7-11 | 4'5"-4'9" | 24-28" 60-72 cm |
The guide can also help you pick the most comfortable, efficient, and fun to bike for your girls or boys. Here are the things to consider when using a bike sizing guide:
2. Age
To find the right bike size for your kids, age is one of the most important factors. You can easily pinpoint the ideal bike size by looking at the age column on the size guide.
You will notice that for four years old and below, the right bike size is 12 inches to 14 inches. For 5 to 8 years old, a 20-inch bicycle is recommended.
3. Height
Before making your first bike purchase, it is crucial to measure the height of your kids. You also need to measure the inside leg by having them stand against a wall and marking the wall with a pencil. The mark must be at the level of the top of your head.
After marking, you can measure the ground up to the point of the marked pen. When measuring the inside for the legs, hold a book in between your kids' legs. Then, take the height from the book down to the floor.
You should also measure whether your child has a short or long reach. To do this, you have to measure the ape index. The ape index is the arm length minus the height. If you have a positive ape index, you can pick a bigger bike size. Otherwise, you can consider buying a smaller bike.
4. Specs and type of bike
Even for young learners, a 20-inch bike can be of various types. A bike with this size is one of the most popular in the children's biking industry. It is at this age that kids really start to develop their sense of adventure and freedom through their locomotor skills.
5. Materials
Now that you know which size to choose and the ideal type for 20 inch bike age, you need to consider the bike's build. The materials used for a kid's bike vary based on the price and quality.
Most of the time, the materials used can affect the durability and weight of the equipment. You will find children's bikes made of steel or aluminum.
You can always choose steel bikes like bmx bikes because of the affordability and durability they offer. However, steel bikes are heavier than aluminum bikes. The latter is also durable but pricier.
6. Gears
If you are looking for a 20-inch bike for your kids, you should also check its gears. Kids bikes normally feature single gear, but there are children's bikes with multiple gears, and it is up to the skill level of your kid if you opt to get one.
A single bike already has a pedaling ratio for your child to turn pedals easily. For multiple gears, you would observe the presence of multiple cogs and seven or eight gears.
7. Tires
Tire can be in the form of solid foam, pneumatic, hard plastic, honeycomb rubber, or solid rubber. Pneumatic tires are widely used in children's bikes because of a more cushioned ride and excellent grip. These tires feature multiple tread patterns similar to a regular road bike. It is the ideal tread pattern for your kid who is just beginning to learn to ride a bike.
8. Grips
Another specification that you should consider is the grip. The grip can directly influence how your child navigates or controls the bike. Ensure that the bike grip is not too thick or big for your little one's hands. The grip should easy on a child's small hands.
Getting the Best 20-inch Bike Size for Your Kid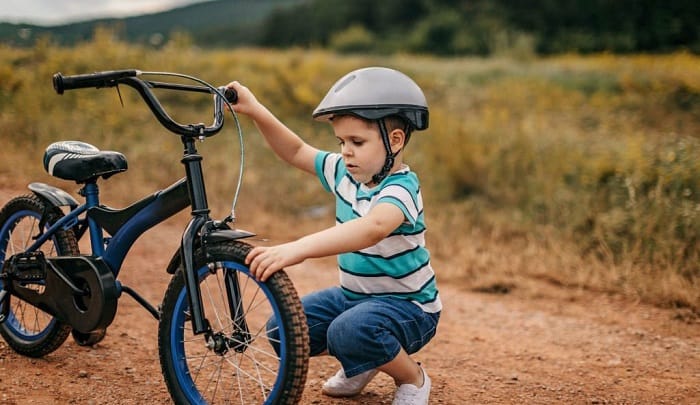 Now that you know that height, age, and specification are the major factors to look for when buying a bike, it is time to check how you can get the most efficient and comfortable 20-inch bike for your kid.
1. Ride and tested
Even though you have consulted the bike size guide, the best way to determine whether you have picked the right equipment is to ride and test it. You can check if it gives a comfortable ride for your child, too.
2. Take a seat
When your kid is sitting flatly on the saddle, the balls of your child's feet must comfortably touch the ground. If this does not happen, the seat is too high for your kid and it will make braking more difficult.
3. Check the pedals
If your kid's knees are bumping into the handlebars, the bike is too small. On the other hand, if your kid finds it hard to pedal smoothly or over-extends their legs, the bike is too large.
4. Setting the bar
To know you are getting the right bicycle for your kid, you must also take notice of the bar. You kid should easily straddle the bicycle's middle bar while their feet are on the ground.
There must be 1 inches to 2 inches of allowance. In case the bike needs to be tilted to fit your child's legs, the bike is too large.
5. Saddle
Check whether your child can sit comfortably on the saddle. Ask whether your kid feels any discomfort when seated on the bike, too. Since your kid is within the 20 inch wheel bike age, only minor adjustments are needed.
Conclusion
A 20-inch bike is usually ideal for children because riding this bike size can be uncomfortable for adults. The size of a bicycle has a direct impact on the comfort level and efficiency of the ride.
So, what age is a 20-inch bike for? The perfect age for 20 inch bike are those within 5 to 8 years old. This age has the proper weight and height requirement to ride comfortably.
Beside the size, other factors like materials, comfort, and special features should be considered when buying a bike for your kid.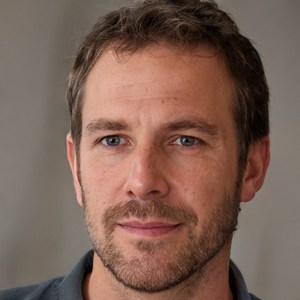 "I ride my bike to work for years, but is that enough? Our carelessness towards our surroundings has taken a toll on the environment. And now, everyone is responsible for changes; even the most minor contribution is counted. With this hope and spirit, I started with my partner to establish Biketoworkday to help more individuals commute to their work sites on their bikes."