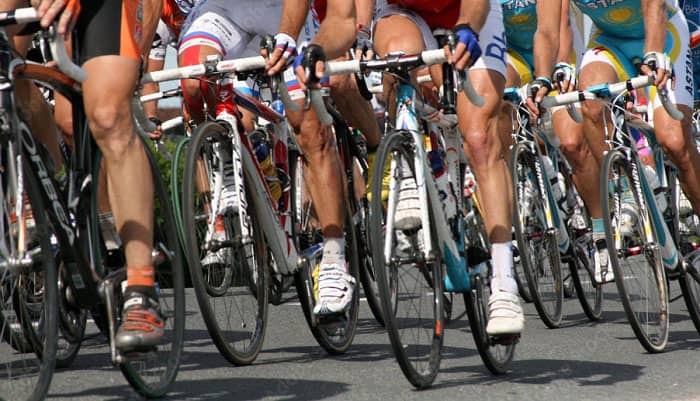 Professional cyclists ensure that they use the best technology and performance when it comes to bicycles. They choose the top product available in the market that promises state-of-the-art technology, innovative features, and sophisticated designs.
When it comes to the best cycling equipment available, the Tour de France will always come to mind. They offer the most streamlined professional cycling bikes, such as disc-brake equipped aero bikes or new carbon fiber dream machines.
But, how much does a Tour de France bike cost? With all its technology and innovations, a Tour de France has an average cost of $6,000 to $12,000 per equipment. To know more, find out in this simple guide.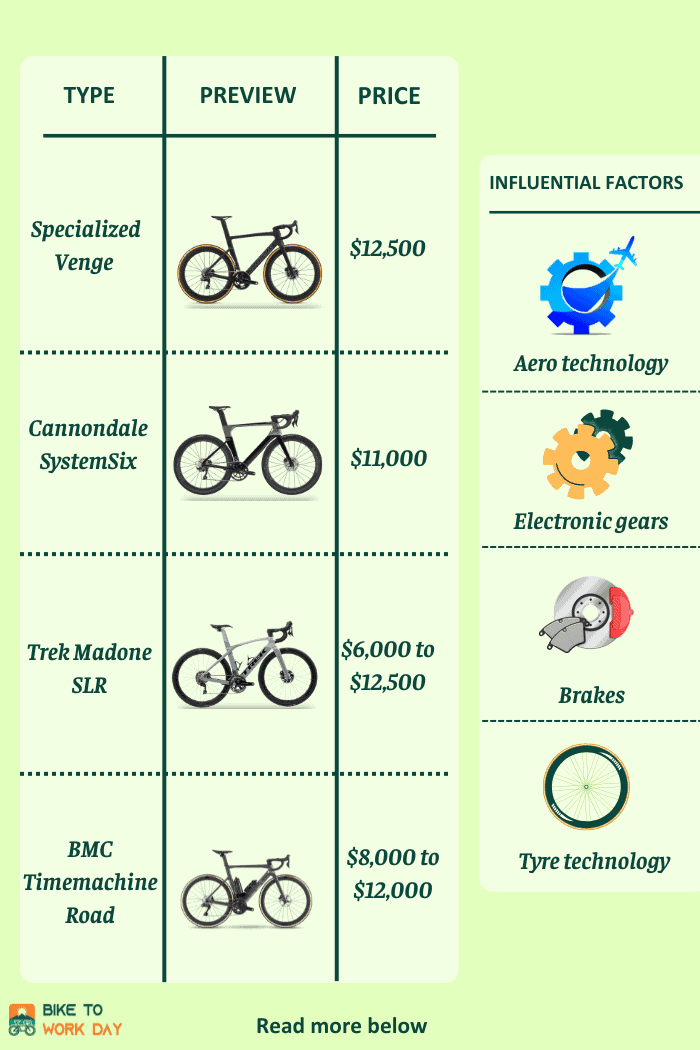 What Makes a Tour De France Bicycle?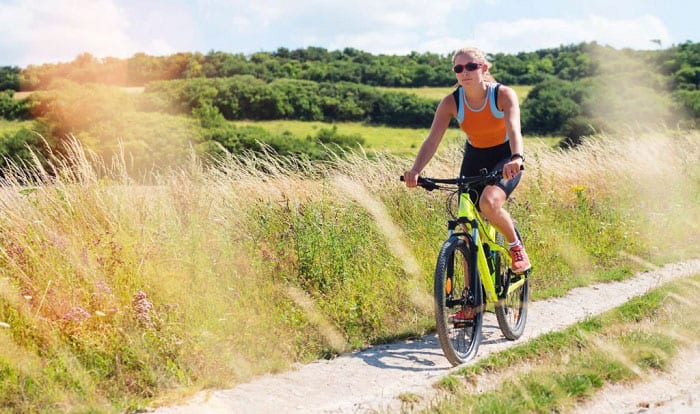 Fast, light and stiff – these are the top qualities of a Tour de France bike. These qualities intend to provide riders a competitive benefit during competitions and so, are what most professional cyclists are looking for.
With this biking equipment, pros can win stages and score yellow jerseys during the biggest cycling race and event of the year. You will see the latest innovations in the cycling industry on your Tour de France bike, as it is a new generation biking machine in 2021.
But, what makes a Tour de France bicycle different from a regular bike? And why is it so expensive?
The cost of a tour de france bike is heavily dependent on the model, technology, and structure of the equipment. You will find that they offer topgrade features and the latest technology.
1. Aero technology
A Tour de France bike should be light and fast in order to win competitive races. Manufacturer uses the most lightweight and durable material in a Tour de France bike.
Carbon is widely used among manufacturers. Bicycle frames and forks are normally made from carbon fiber because it is both light and stiff – the perfect material for competition bikes.
The carbon material is also used for making wheels. Manufacturers employ deep section aerodynamic carbon wheels for every race bike they produce.
2. Electronic gears
Another thing that makes the price of a tour de france bike expensive are the gears. Electronic gears are now a trend in Tour de France bicycles. This kind of gear is more reliable and the batteries only require occasional charging.
Pro gears typically come with a serious horsepower and a classic 53/39T chainset. In addition, cassettes are already shifted to 11-speed groupsets. Tour de France bikes today also have a chain catcher as a backup when the chain drops off the chainring.
3. Brakes
Tour de France bikes in 2020 have disc brakes that help cyclists to slow down. It is a common brake used even in MTBs. The winning bike during the recent Tour de France event has a disc brake, and continues to be the most preferred braking system of a Tour de France bicycle.
The UCI authorizes the use of disc brakes in a Tour de France race. Now, a competition bike has at least one disc brake frameset and an accompanied groupset components. It is also a factor to consider to get the professional bicycle price
4. Tyre technology
Another factor to consider for a race bike price is the tyre technology. Based on the recent Tour de France events, tubeless tyres are gaining popularity. This tyre automatically repairs punctures, making it more convenient for most riders.
You will also see bikes with tyres having inner tubes. It showcases how rim design complements perfectly with the latex inner tubes to make the equipment faster. This tech also justifies the expensive le tour de france stage one bike price.
Top Tour De France Bike Today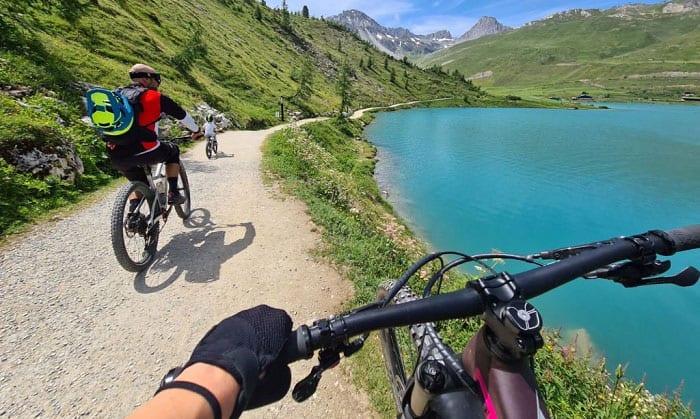 1. Specialized Venge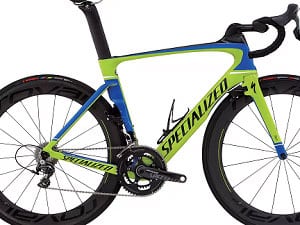 Specialized manufactures pro bikes for Tour de France and comes with a racing bike cost. The brand aims to provide riders with the aerodynamics, lightweight and stiff equipment to win competitions. It has developed a custom software along computational fluid dynamics and structure analysis to build the best tube shapes.
As a result, they can deliver a more polished and digitally designed tube for their equipment. It is more pleasant to ride compared to its predecessors. This tour de france bike price is $12,500 per piece.
2. Cannondale SystemSix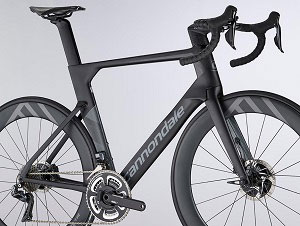 The Cannondale brand introduced another state-of-the-art technology in its Cannondale SystemSix. It is a fully-integrated bicycle complete with frame and fork. The SystemSix includes a Knot System consisting of a bar, stem, seatpost, and wheels. The said system is the fastest UCI-legal road bike available in the market today.
SystemSix is also equipped with disc brakes and can accommodate both mechanical and electronic groupsets. A more expensive model can come with a Power2Max and a HollowGram crank. It makes the composition more lightweight but stiff. This tour de france bicycle cost $11,000 when loaded with Shimano Dura-Ace Di2.
3. Trek Madone SLR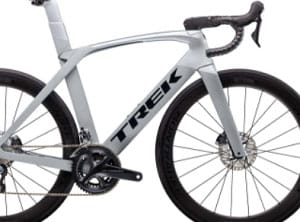 Trek is another bike manufacturer producing Tour de France bikes. Its newest addition is the Trek-Segafredo model, which is lighter but delivers superior performance when it comes to disc brakes.
The new-equipped disc brakes introduced Trek's IsoSpeed technology that decouples the seat tube from the top tube. It permits the frame to flex well and absorb better road vibrations. The cheapest price for this model is $6,000, but it can go up to $12,500.
4. BMC Timemachine Road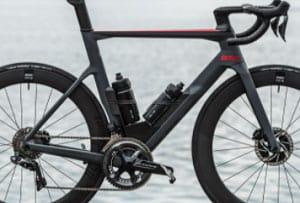 BMC is a Swiss manufacturer and a regular participant of Tour de France bike events. The newest addition to its product line is the Timemachine Road. This model has an integrated cockpit and aerodynamic tube shapes.
The design truly set this model apart. The company partnered with an accessory manufacturer, Elite, to come up with a design showcasing bottle cages and storage spaces for food or tools. This new design is in line with their goal of aerodynamic equipment without compromising storage spaces.
Aside from that, the design demonstrates an aerodynamic cover to the front fork and lessens the turbulence made by the front disc caliper. This particular model has a price range from $8,000 to $12,000. This is similar to an Olympic bike cost.
Conclusion
How much does a Tour de France bike cost depends heavily on the tech, innovation, material and components of the bicycle. There are several factors to consider why such bicycles come with skyrocketing prices.
A competition bike needs lightweight, stiff, and durable equipment to withstand the challenges of a race. Manufacturers ensure that the bicycles they offer for a Tour de France event pass these qualifications. May this guide help you understand why a Tour de France bike always comes with the most expensive price tag.
Read more: Cost of an electric bike, a BMX bike and other types of bikes.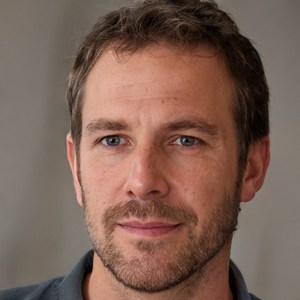 "I ride my bike to work for years, but is that enough? Our carelessness towards our surroundings has taken a toll on the environment. And now, everyone is responsible for changes; even the most minor contribution is counted. With this hope and spirit, I started with my partner to establish Biketoworkday to help more individuals commute to their work sites on their bikes."