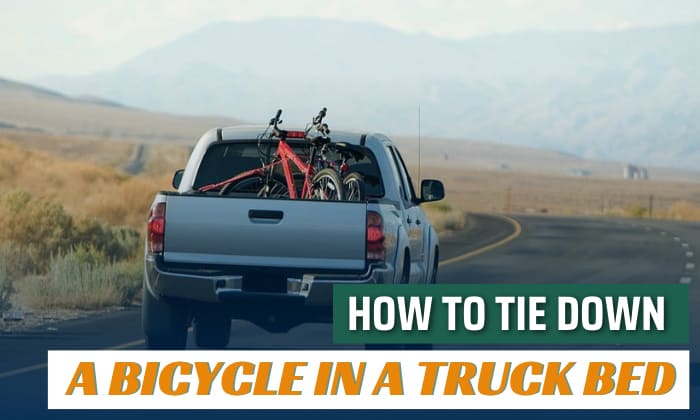 Cycling is one of the best ways to travel from one place to another, but going to a much farther bike course can be challenging without a vehicle to carry your bicycle.
The solution? Well, cyclists have discovered that carrying bikes in truck bed with ratchet straps can be very beneficial for long travels. You can safely carry your bike to the destination without damaging your drivetrain and other parts.
Want to learn how? Check out the ways how to tie down a bicycle in a truck bed down below.
Ways to Tie Down Bicycle in a Truck Bed
In order to have a secure hold of bikes in back of truck, there are proper procedures and materials that you will need to keep your bicycle in place.
What You'll Need
Truck bed ratchet straps x 2 (1"x8')
A pick-up truck with 5-6" bed
Step 1. Prep Your Bicycle
When you load bicycle into truck bed, simply strapping the bike in the truck and calling it a day is never enough.
Before laying bike down in truck bed, you need to detach the seat so it'll be easier to keep the vehicle balanced when you place it upside-down. Use a hex key to loosen the clamp bolt or pull up the quick-release lever to remove the bike seat.
If unsure, look up your bike model to see the proper removal procedure. In case you don't remember what model your bike is, flip it upside-down and examine the crank's underside – the model number should be there. If not, check the headset or rear stays.
Then, lay a bike in an upturned position with the rear wheel pointing toward the front truck cab and the handlebars toward the truck's rear.
Step 2. Tie Down The Bicycle
In order to effectively tie down your bicycle, you must get bike straps for truck. The strap should be durable and secure enough to keep your bicycle in place during the entire trip. One notable example is the AUGO ratchet straps.
Rear Part
Tie down straps for truck bed and attach them to the anchor points of your vehicle. Once you've set up your belts, you can begin to loop the ratchet strap around the rear part of your bike and fix the fastener to your truck cab's hooks.
Front Part
Pickup truck tie down straps should secure both the back and the front side of the bike. Cross the ratchet strap through the middle of the downtube and fork and tightly lock it onto the opposite D-ring.
Wheels
If you have spare ratchet straps or any strap that you can use, it is a great decision to strap your wheel to avoid unnecessary cruising.
Step 3. Hit The Road
Get a good feel of the straps and ensure they are tight and secure. Close the tailgate, and you should be good to go.
A little tip, you can go on a short ride and check if the procedure is perfect. For example, check to see if the bike can stay in place during your test ride.
How To Put An Ebike In Truck Bed?
Unlike the simple method for a regular bicycle, there are certain key points that you have to keep in mind if you want to tie down e-bikes properly.
Step 1: Prepare Your Equipment
You will need 2 adjustable tie-down straps that can tie down a dirt bike. In other words, instead of regular ratchet bicycle tie down straps, you'd want fasteners with a press button.
Step 2: Tying Down The E-bike
Whereas you can loop the ratchet fastener all over the frame for MTBs or road bikes, e-bikes need to be strapped by the left and right handlebars while avoiding the wires. This is to prevent wire disconnection during transport since bumpy rides can make the strap loosen and pull the electric cords apart.
Make sure the left and right straps are tightened with the same tension. You'd want your e-bike in an upright position. It should not lean on either side—this will make the bike more prone to falling.
Step 3: Prepare to hit the road
After making sure the straps are as tight as possible, close the tailgate. Then, proceed to tie the straps' ends to prevent them from flapping around. They may seem harmless, but they can get caught in the tires or passersby, which may result in accidents.
Other Tips to Tie Down a Bike in a Truck Bed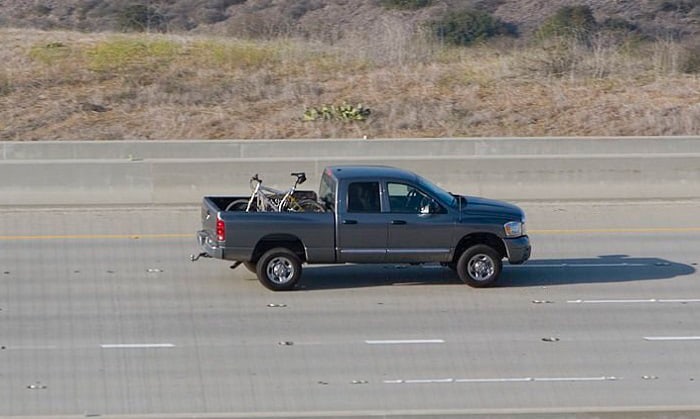 Your pick-up truck bed could be made from steel or aluminum, which can actually scratch your bicycle's frame or handlebars, especially if the ride is bumpy. One thing you can do to prevent scratches is to place a soft bike blanket for truck (or foam) underneath.
If you're paranoid, feel free to cover the bike with an extra layer of bubble wrap.
When you tie down dirt bike in the truck bed, make sure to do so in the exact center. This will keep your bike more balanced during the trip.
If your bike is longer than the trunk bed, use a short strap with an adjustable buckle and a carabiner. Hook the strap to the tailgate and loop the other end to the truck bed. Tighten the fastener until the tailgate stays in place.
Other Options to Transport Bike in Truck Bed
Straps are not the only means of security when you transport your bicycle. There are other mountable accessories that are designed to support your two-wheeler during the ride. Some of the most common means of transport are as follows:
Rooftop Racks – perfect for cars without a truck bed like a sedan or an SUV
Tailgate Pad – Stops your bicycle from skidding and scratching off the tailgate. Perfect for multiple bikes.
Tow Hitch Bike Pads – Attached to the back of the car making your vehicle's overall length a bit longer.
Bed Bike Racks – With different styles or designs such as

Roll-On Mounts – Attached to the wheel
Side Clamp – Installed on the side rails of your truck bed
Fork Mounted – Attached to the Front Fork (meaning the front tire is removed)
Rail Mounts – Perfect for smaller bed space or multiple bicycles for mounting
Conclusion
Well, no need to transport your bicycle on a trailer whenever you visit far bicycle roads. Just a pick-up truck and some bicycle straps, and you are set to do the deed.
Transporting mountain bike is intimidating for newbies, but knowing tips and tricks on how to tie down a bicycle in a truck bed can be very helpful for adventurous peeps like you.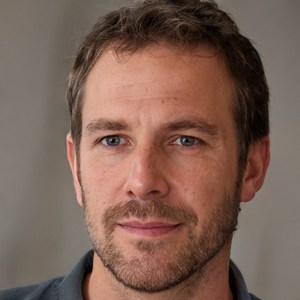 "I ride my bike to work for years, but is that enough? Our carelessness towards our surroundings has taken a toll on the environment. And now, everyone is responsible for changes; even the most minor contribution is counted. With this hope and spirit, I started with my partner to establish Biketoworkday to help more individuals commute to their work sites on their bikes."