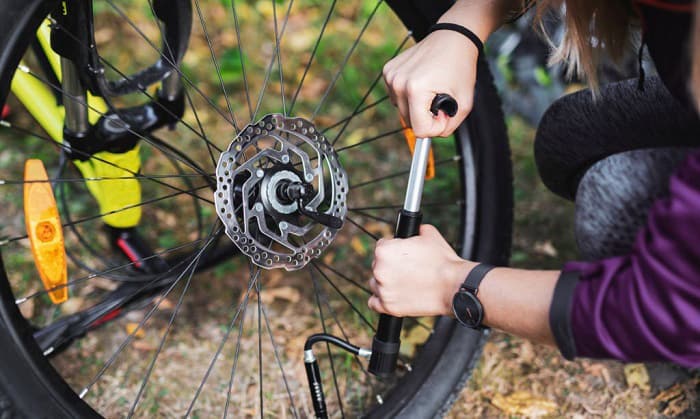 Imagine this: you are finally off-road for your big bike adventure, and everything is going smoothly. You get to enjoy the fresh air breeze, and just the right warmth of the sun, when suddenly your tire deflates—what do you do?
Looking for the nearest gas station to repair your bike tires is not only a hassle, but can be potentially dangerous as well. The machines used to pump air in your bike tires could fill them so quickly they can even explode, as they are designed for larger car tires.
What bike enthusiasts like myself highly recommend is investing in a portable bike pump with you during your trips. This portable pump can save you from a ton of inconvenience in the long run if you follow this Schwinn Frame Pump Instructions:
What Is a Schwinn Frame Pump
Schwinn is a household name in the biking industry. They are one of the pioneering companies when it comes to manufacturing several bicycle frames and accessories. One of their flagship products is the Schwinn Frame Pump, a portable pump that takes care of all your pumping needs on the go.
Are Schwinn Frame Pumps Worth It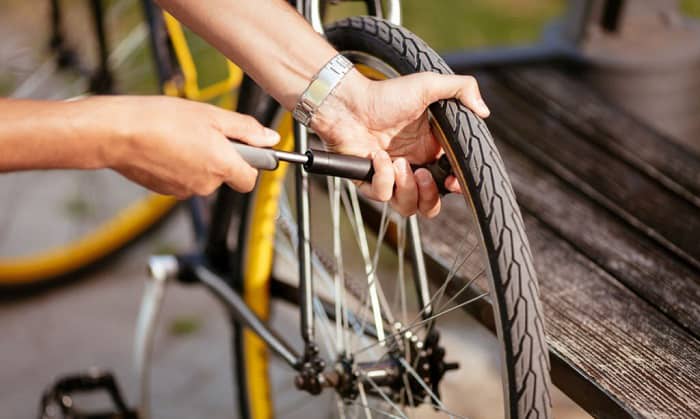 Schwinn Frame Pumps are ideal if you are in need of a simple, low-pressure pump for your bicycle tire maintenance. These handy pumps have a strong metal base, precise gauge, and a foolproof head to boot.
For example, the Schwinn Airsport Pro bicycle frame pump is a handy power tool that you can tuck neatly in your bike frame for emergency purposes. It has a foldout metal foot peg and an adjustable T-handle. It has an integrated dual head that caters to Schrader and Presta valves, and can seamlessly pump up to 120 PSI with the convenient gauge at the base.
Why Should We Invest in Schwinn Frame Pumps
Your bike tires' health is key to a seamless bike ride. Making sure they are firm and properly inflated will save you the in-road hassles later on. Note that since bike tires tend to deteriorate over time, they need to be checked before and after every ride. Investing in a portable Schwinn Frame pump allows you to confidently ride without worrying about suddenly deflated tires.
What You Will Need
Your deflated bike tire
Any Schwinn multi-use frame to floor pump
How to Use a Schwinn Frame Pump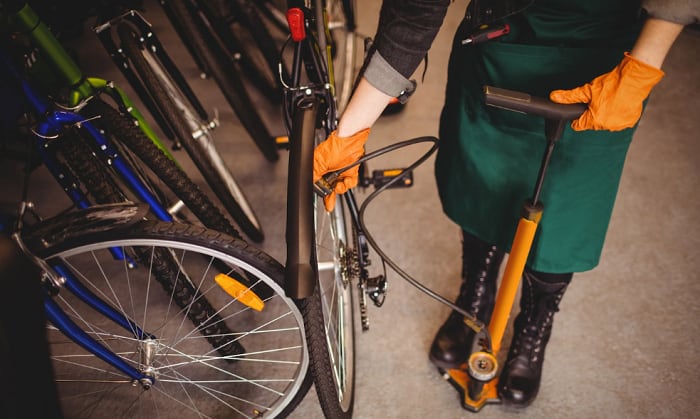 Bike pumps can be a bit tricky, especially if you are a beginner. In the absence or as a complementary tool to your Schwinn bicycle pump manual, read this detailed guide on properly using the Schwinn frame floor bike pump for your next adventure.
Step 1. Check your bike tire, and remove the dust cap from the valve.
Step 2. If your bike has a Presta valve, open it, otherwise, skip to step 3.
Step 3. Place the pump nozzle on the valve. Make sure it is placed correctly, and does not leak.
Step 4. Slowly pump your tires, and regularly check if you have achieved the right firmness.
Step 5. Remove the pump nozzle, and put the dust cap back from the valve.
Step 6. Check if your tire is properly inflated and leak-free.
As I have mentioned earlier, these Schwinn frame pumps are convenient power tools that are a must for your road-side journey. Make sure you always have one with you by installing a dedicated mount for your pump.
How to Attach a Mount for Your Schwinn Frame Pump
Step 1. On the downtube of your bike frame, you can usually spot two bolts (used for mounting bottle cage). Using a wrench, remove these two bolts.
Step 2. Take your portable pump and line it up with the holes.
Step 3. Reattach the bolts and secure the mount.
Conclusion
Never underestimate this pint-sized portable pump, as it can be your hero during sudden off-road setbacks. The Schwinn frame pump is a must for every bike owner—it is cheap, easy to carry, and multi-functional. With just a few steps, you are now equipped to deal with your tire's needs. If you enjoyed this article about the Schwinn Frame Pump Instructions, or would like to provide us with feedback, comment down below!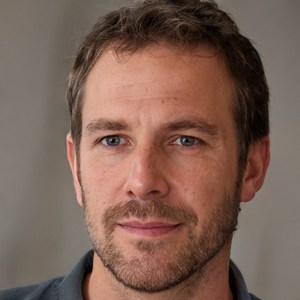 "I ride my bike to work for years, but is that enough? Our carelessness towards our surroundings has taken a toll on the environment. And now, everyone is responsible for changes; even the most minor contribution is counted. With this hope and spirit, I started with my partner to establish Biketoworkday to help more individuals commute to their work sites on their bikes."