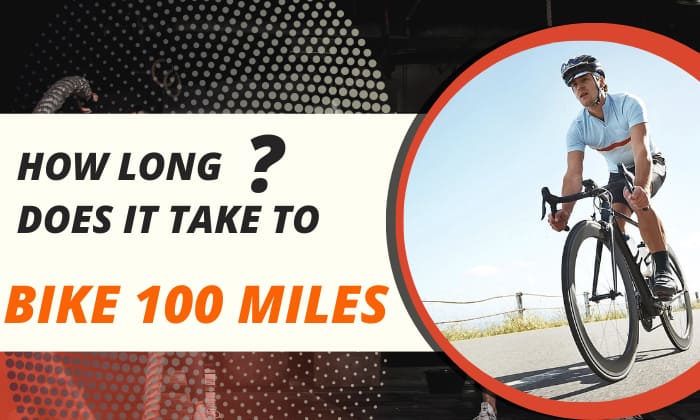 Probably you are diving into the idea of taking your cycling experience to the next level. Now, you ask how long does it take to bike 100 miles?
The ride time for a hundred-mile cycle would take a rough estimate of 7 hours. Depending on the terrain type and your expertise, it could take a longer or shorter timeframe.
In this article, see the answers to the FAQs associated with the 100-mile bike adventure.
Male Cycling Times
For male riders, a 100-mile bike ride average time depends on skills and experience. Including the terrain type for each course, the ride time varies accordingly.
Data from cyclinglevel.com suggests that an average 100-mile time for men is 6 hours, 24 minutes, & 43 seconds.
It can apply to people of all ages. However, data may change for male riders with or without training. More experienced male cyclists usually finish riding a century in 5 hours at 20 miles per hour.
Female Cycling Times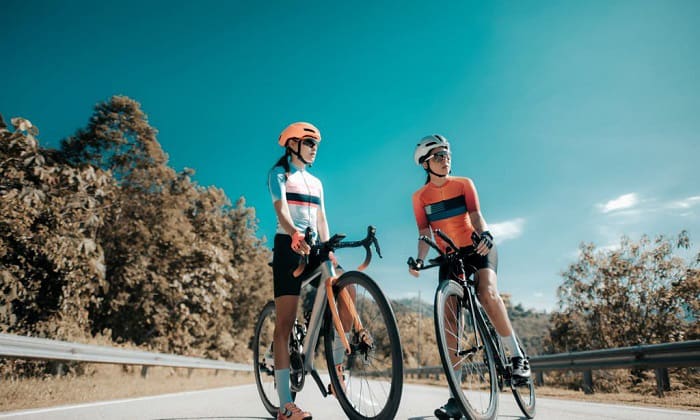 There is no particular difference between male and female ride time. Taking into consideration the female cyclist's ability will help in deducing the time needed to cycle 100 miles.
At a pace of 15 miles per hour, a century ride takes 6 hours and 30 minutes to 7 hours based on factors such as bike ride terrain and cycling ability.
As we delve into the answer behind how many hours it would take for female bike riders to ride a century, here are some practical tips you should check out:
Before 100 Mile Ride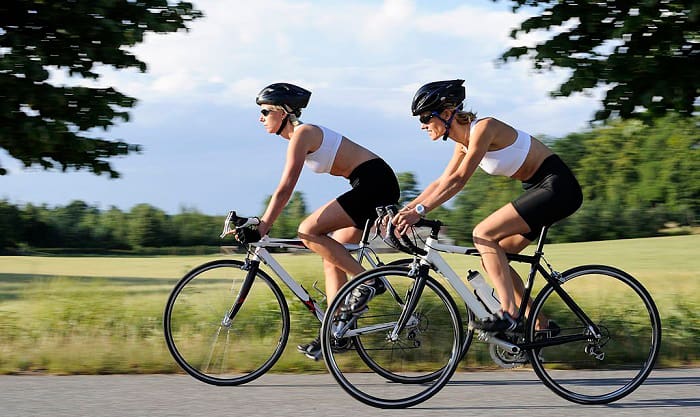 A century ride takes a lot of time to finish. To make it successful means putting a lot of effort into preparing the necessary equipment and yourself to guarantee a worthwhile ride.
1. Plan the route you are to take
Long rides accompanied by scenic backgrounds create the best experience. With your long-route bike ride adventure, devise a plan that will let you go over places that would please your eyes.
You can use GPS applications to help you navigate the best routes. More to the ambiance, a planned route will ensure your safety throughout the cycling adventure.
2. Fill your appetite: come in full of energy and calories to burn.
Cycling is a low-impact aerobic exercise that demands an ample amount of energy. Since you are to pedal for hours, having something filling at your first meal will help you have a good start.
Packing a stuffed lunch and protein bars for snacks will power you up while on the road.
3. Set your bike for action
A long-distance ride requires a fitting bike. To do so, checking every component will lessen unlikely incidents from occurring.
Setting your bike's stance to the level most comfortable for you will boost your performance in the long run.
4. Condition yourself
Every preparation comes down to your aptness. Days ahead of the century ride trip, train yourself to get accustomed to the terrain and longer bike rides.
You can cycle 50 miles daily, then gradually increase it to 70 miles to 75 miles on the weekends as part of your training plan.
Make sure you allot adequate time to ready your body before D-DAY.
During the 100 Mile Ride
Sustaining your energy throughout the 100-mile ride could be challenging. Given how hard it is to bike 100 miles, exerting a wise pedal effort would allow you to finish the track manageably.
Try to start pedaling slowly, then gradually increase it as time goes on. If you feel you need to slow down or halt for a moment, do so and take some rest to replenish yourself.
After Riding the Century
Like any other exercise, it is significant to cool down by gently continuing the ride. It will allow your body to recover pre-exercise vitals, preventing unwanted muscle injuries from happening.
Once clocking at 110 miles, take a 10-15 minute bicycle ride before calling it a day. After the ride, remember to grab a bite, a meal filled with nutrients such as carbohydrates and protein that will help you recover the energy you burned after the long ride.
FAQs
To cycle 100 miles takes a lot of preparation. If you are a bike enthusiast curious to perform a century ride, here are some of the frequently asked questions that people look for:
Can you bike 100 miles in a day?
Impossible sounding, but you can cycle 100 miles in a day. For beginners, it could be a strenuous process that takes longer than usual or the other way around for experienced bike riders.
Related: How far should I ride my bike each day?
Is 100 miles on a bike hard?
A 100-mile bike ride is a challenging but doable endeavor. Since this requires a longer time commitment and physical effort, preparing ahead of time will surely get you accustomed to the bike ride.
With training goals in mind, everything will come off easy for your next ride.
Is cycling 100 miles good for you?
Seeing the value of your set goals will help you realize if the 160km cycle is worth the try.
Whether you did so to fulfill your fitness goals or not, the number of calories burned when riding a century shows its invaluable benefits.
What is a good pace for a 100-mile bike ride?
A variety of factors determine the suitable pace for a 100-mile bike ride. Considering the average mile time per category, such as gender and age bracket, is a great indicator to set your cycling pace.
The average mile time by age for a 13 year old is 7 minutes and 30 seconds to 8 minutes and 30 seconds, while it will take around 6 minutes for a 15 year old beginner.
According to gender, the average female mile time tallies 11 minutes and 09 seconds to 14 minutes and 46 seconds. Meanwhile, the average male mile time ranges from. 9 minutes and 34 seconds to 13 minutes and 05 seconds. See more about how fast you can go on a bike here.
Conclusion
The level of competency, experience, and environment where you are to take your 100-mile bike experience are essential elements to look after. Confirming these things will help gauge your preparedness for your next terrain adventure.
As you set yourself on an extreme bike ride escapade, equip yourself with the proper knowledge to help you develop your 100-mile bike ride plan from scratch to execution.
Now that you know the answer to the question, "how long does it take to bike 100 miles," we hope you will have a safe and fun ride ahead.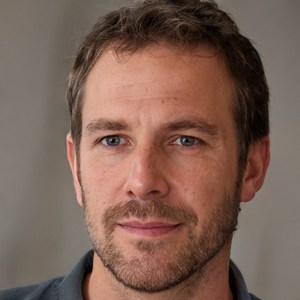 "I ride my bike to work for years, but is that enough? Our carelessness towards our surroundings has taken a toll on the environment. And now, everyone is responsible for changes; even the most minor contribution is counted. With this hope and spirit, I started with my partner to establish Biketoworkday to help more individuals commute to their work sites on their bikes."