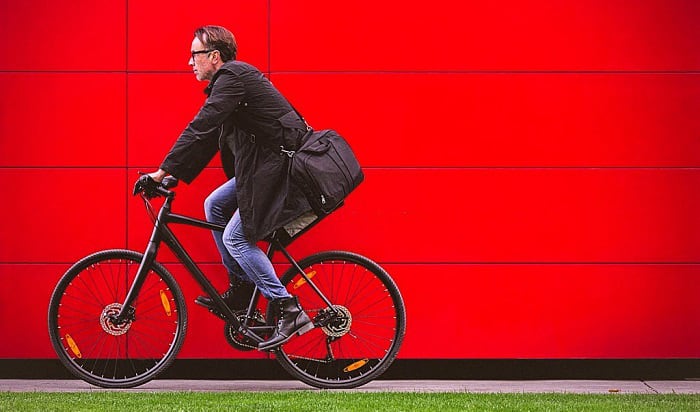 You might be thinking of purchasing a new bicycle. Now, you ask, 27.5-inch bike for what size person?
As comfort and accessibility come first, one of the deciding factors you should consider when buying a new bike is how well you will fit with your options.
So, is a 27.5-inch bike the right one for you? A 27.5 mountain bike fits people ranging from 5'2 to 5'10 feet tall. That said, those taller than 5.5 would have an easier time maneuvering it. Choosing this bike type could be your best bet if you're in this category.
Got interested? Read the detailed answer to such a question here!
What is a 27.5 Bike?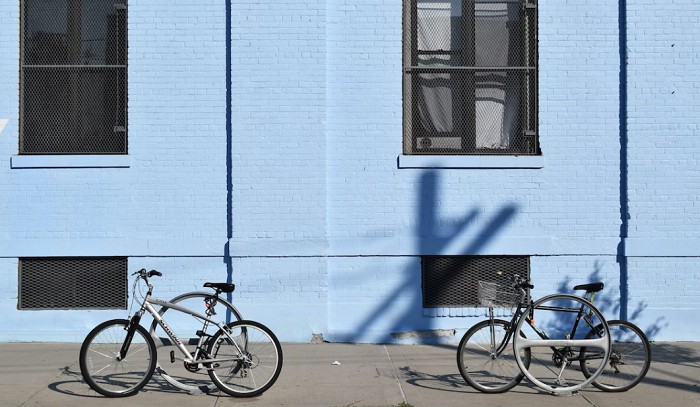 With the introduction of different wheel sizes in the market, mountain bikes had a fair share of wheel variations, coming with the influx of 27.5-inch wheel-size mountain bikes.
A 27.5, also called a "tweener," is best known for its fast acceleration and facile navigation qualities. It sets itself apart from its counterparts with features such as shortened chainstays, valve stems, and improved rear suspension.
A renowned bike frame designer, Kirk Pancetti, introduced the 27.5 bicycles in 2007. While it resembled the old French 650B in size, the prototype has opened up many possibilities in the industry, making the mid-wheel size the standard.
Who Uses a 27.5-inch Bike the Most?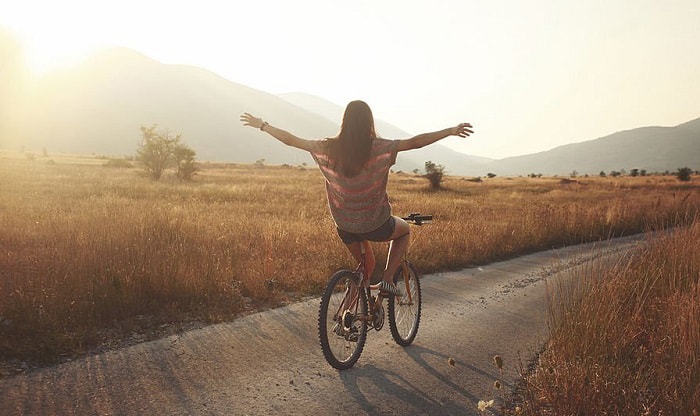 The 27.5 mountain bike is popular among leisure and professional racers, placing between 26-inch and 29-inch mountain bike alternatives. Thanks to its power and flexibility, a 27 inch mountain bike has numerous advantages for cyclists:
Optimal Sizing for the Majority of Riders
Bigger or shorter cyclists may favor one of the two categories. Still, the 27.5 is a decent balance based on the MTB frame sizing and the rider's position on the bike.
The 27.5 will give you plenty of legroom to move without making you feel uncomfortably confined.
The bigger size of 27.5-inch wheels compared to 26ers results in a little bicycle weight increase.
Even though this weight gain isn't much, there are evident changes from its 26-inch mountain bike counterpart.
You could find it slightly simpler to sustain speed on your mountain bike due to the extra rolling mass and the inertia on your side. It is especially beneficial when leaping over stones, stumps, and challenging routes.
Enhanced Acceleration and Lighter Over a 29er
There are some advantages from 27.5 vs. 29 wheel diameter, specifically on bicycle acceleration and weight. For instance, swift starts & more reactive controls are easily achievable.
As brands manufacture models with a bike frame that suits smaller and lighter cycles, having such wheels will be a significant mass reduction. Given that the 27.5 take more after the 26ers, the lighter mass equals better suspension.
Increased Traction Compared to 26ers
27.5 inch bicycles provide your tire more ground contact, which results in higher rolling resistance compared to what 26-inch wheels generate. As such, when riding a 27.5, you're far less likely to slip and fall.
What Age is 27.5-inch Bikes for?
The first thing to identify whenever you plan to purchase a bicycle is for what height. Likely with a 27.5 inch mountain bike, what counts is the height, not the age, when using.
Most adults that fit in the category of heights 5'2" – 5'10" are good to use a 27.5 in bike. However, adolescents may also ride one set with circumstances associated with it.
Children can ride a 27.5-inch bike if they are taller than the average teen, commonly for ages 11 to 12 at the mentioned height range. However, it is worth noting that the heavy weight of a 27.5 bicycle might make the ride challenging for them.
FAQs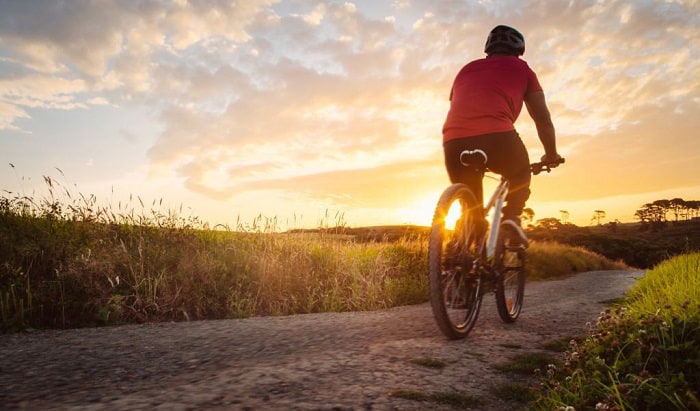 What size bike is 27.5 wheel?
A 27.5-inch mountain bike, also referred to as "650b," has an extensive volume tire of around 27.5 inches in diameter and 2.2 inches wide. It should be mounted on an ISO 584 millimeter rim.
27.5 vs 29er Mountain Bikes – Which is Better?
Between 27.5 vs. 29 wheel diameter, picking the better option lies in gauging how beneficial the features for each bike type are for you, based on the level of your cycling capacity.
Going for a 27.5 inch is handy for local trails that require slowing down before accelerating via sharp curves and brief ascents because they are lighter and need less effort to spin.
They will also function effectively on narrow and steep terrain. However, on open roads where 29ers (or 28 inch) may more readily gain and maintain momentum, 27.5-inch wheels will often be slower.
What to Wear when Riding a 27.5 Bike
It's a must to equip yourself with recommended biking essentials to protect you while enjoying the ride experience. Here is the list of things you should wear when riding a 27.5 bike:
Helmet
Cycling glasses
Mountain bike jerseys
Padded shorts
Riding trousers (preferably waterproof)
Knee pads
Gloves
Socks
Shoes (clipless or flat pedal)
Lightweight jacket
What height is a 27.5 bike for?
Among 26 vs 27.5 vs 29 wheel size variations in the market, the differences hinge on the idea of the bike structure dimensions that suits a cyclist's height.
The mountain bike wheel size for height ranging from 5'2" – 5'10" is a 27.5 bike. For a detailed guide, you can also check out this size chart to compare various wheel sizes by height:
| | |
| --- | --- |
| Wheel size | Ideal For (Rider Height in inches) |
| 26-inch wheels | 4'10 to 5'7 |
| 27.5-inch wheels | 5'2 to 5'10 |
| 29-inch wheels | 5'6 to 5'11 |
| 32-inch wheels | 6'6 to 7'4 |
| 36-inch wheels | 7'4 & above |
Conclusion
For any biking enthusiast, the quest to find the perfect bike opens doors of opportunity to create memorable riding experiences. Doing so starts by determining what bike type befits them by height.
A 27.5-inch mountain bike is suitable for people of around 5'2″ – 5'10" of height, regardless of age, as long as they can comfortably maneuver it. With the advantages that a 27.5 bike provides, this is a great option whenever you consider the speed and lightness of your bicycle.
As we answer 27.5 inch bike for what size person, we hope you learned everything you need about this topic.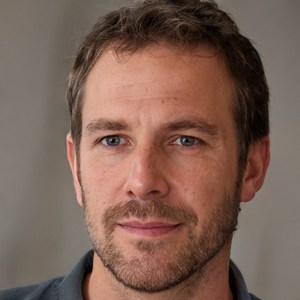 "I ride my bike to work for years, but is that enough? Our carelessness towards our surroundings has taken a toll on the environment. And now, everyone is responsible for changes; even the most minor contribution is counted. With this hope and spirit, I started with my partner to establish Biketoworkday to help more individuals commute to their work sites on their bikes."